1. Olympic parking spots for recreational vehicles sitting empty: With less than three months until the Vancouver 2010 Olympics, only 80 campers have signed up for the 350 available RV camping sites at Jericho Beach and Spanish Banks. But the Vancouver parks board says it is confident bookings will soon balloon, due to a marketing campaign it launched last week. "We've been getting a ton of inquiries and it's really ramping up," said parks board spokeswoman Barb Floden. "It's the million-dollar view for less than $100 a night." According to the city's www.vancouver2010rv.com site, motorhomes, truck campers and vans up to about 9 metres long (27 ft.) can be accommodated in spaces that are 6 metres wide (18 ft.). While tap water will be available, there are no utility hookups, and sewage pumping and propane services are extra. Both parks have restrooms with showers.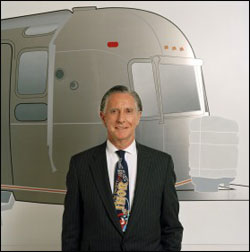 2. Thor Co-Founder Succumbs to Cancer: Motorhome tycoon Wade Thompson, a New Zealand native, died of cancer last week after a 14-year battle with the disease. Thompson founded Thor Industries with Peter Orthwein in 1980, and appeared on the cover of Forbes business magazine in 2004. Thompson, aged 69, is survived by his wife Angela, their two grown children and six grandchildren.
Under Thompson's leadership, Thor continued to be profitable year after year. Thompson also contributed to cancer research and was deeply dedicated to the arts. You can read more about industry leader Wade Thompson in the Thor Industries press release PDF.
. .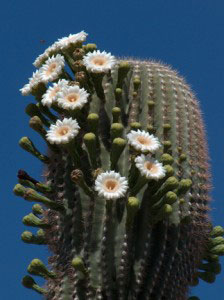 3. Southwestern deserts: More than just a warm place: This is the time of year when RVers in the northern states and Canada can be divided into two groups: those that are or soon will be headed to the southwestern deserts for at least some part of the winter, and those that wish they were headed for the desert. Bob Difley recounts some of the significant events and scenery that make the Southwest such an interesting destination in the winter months.
4. Bicycle museum: Nick Russell recounts his visit to the Bicycle Museum of America, a wonderful attraction in the charming small town of New Bremen, Ohio. Located on New Bremen's main street, the museum is a treasure trove of bicycles and bicycle memorabilia dating back to the early 1800s. Here you will see everything from primitive bikes with appropriate names like the Boneshaker, to high wheeled bicycles that the gentry of another age enjoyed, to modern carbon frame bicycles that one can lift with a single finger.
5. Thousands of POIs for Streets and Trips: New feature for Points of Interest (POIs) on 2010 Streets and Trips mapping program allows you to upload just ONE POI file with ALL your favorite stops, then just hide or show only the POIs you need at the moment. Chris Guld of Geeks on Tour shares more info about this new S&T feature.
6. Jayco hires 200 to fill order backlog: Jayco Inc. has added a couple hundred workers and is escalating production as dealers, encouraged by an incentive program, restock their showrooms in anticipation of strong spring sales. The RV manufacturer is increasing output to fulfill the largest backlog of orders it has had in more than two years. In a press release, company president and chief operating officer, Derald Bontrager, called the rising demand "the first tangible indication that the RV industry has turned the corner."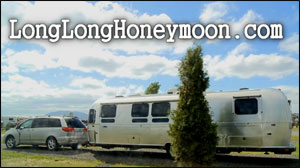 7. Tow Vehicle Safety Reminder from the Long Long Honeymoon: Sean Michael talks tow vehicle safety in this post. Pushing the limits of a tow vehicle/RV combination might seem fine. It might work 99% of the time. Then the 1% happens, and it becomes a disaster. Think about it this way: Suppose you have to make a sudden lane change at 70 MPH on a steep downhill grade in a stiff cross-wind? Would you feel safe? You want to be in complete control of your rig at all times.