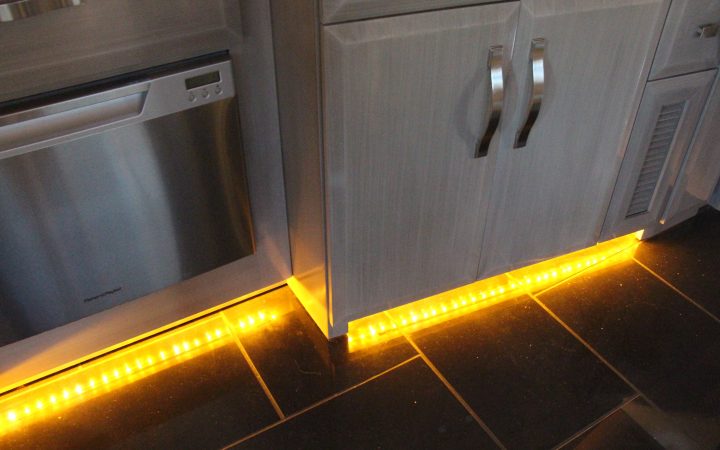 RV personalizing — putting your stamp on your ride.
Personalizing your RV can be an expensive proposition if you opt for custom body paint, graphic designs and pricey interior treatments. But you don't have to spend big bucks to make your RV uniquely customized for your own tastes.
Inexpensive automotive contrasting pin striping can highlight the side panels of any RV and make it pop. Also there are many exciting graphic decals that are easy to apply and can be found in automotive supply houses and custom car shops.
RV Personalizing With Knick Knacks
The interior of your RV can be brought to life using brightly colored display items that you might otherwise find in your home such as southwestern pottery pieces or modern art sculptures. These items can all be secured using double sided tape or a good anchoring putty designed just for that.  This will allow you to keep all these display pieces in place, even while traveling.
RV Personalizing With Light
Custom lighting, both exterior and interior, is very inexpensive but can really add to the personal touch as well as delivering functionality. Rope lighting installed under the galley cupboard, counter top, or kick panel can have a striking look while adding additional lighting in the kitchen. The entryway or steps is also a perfect place for a rope lighting project.  Here, not only does it look great, it also adds to the safety of those entering or leaving at night.
The use of string or rope lighting put up while in camp can be installed on the awning, roof line, or on the ground at the perimeter of the RV.
So, put your stamp on your RV and make it unique to your character. All of this, without breaking the budget. You can find all the accessories you need at Camping World SuperCenters.
Peter Mercer — With Luxury on a Budget