Set the out-of-office message and put your to-do lists away! If you're seeking rest and relaxation away from a bustling city life, you'll find a welcoming retreat in Kerrville, your Texas Hill Country destination for outdoor adventures and good times.
Kerrville is located just over an hour's drive northwest of San Antonio and about two hours west of Austin. Founded in the mid-19th century when Texas pioneer Joshua Brown established a shingle and lumber mill on a bluff overlooking the Guadalupe River near what is now downtown Kerrville, the city and its cypress tree-lined river banks have invited visitors to the area ever since.
When you vacation in Kerrville, you will find many ways to explore the lush, hilly environment unique to this region of the state. City parks and other public venues situated along the Guadalupe River offer recreational activities galore. From hiking, kayaking and paddleboarding to canoeing, camping and bird-watching, here are the ways you can enjoy the outdoors year-round.
Kerrville-Schreiner Park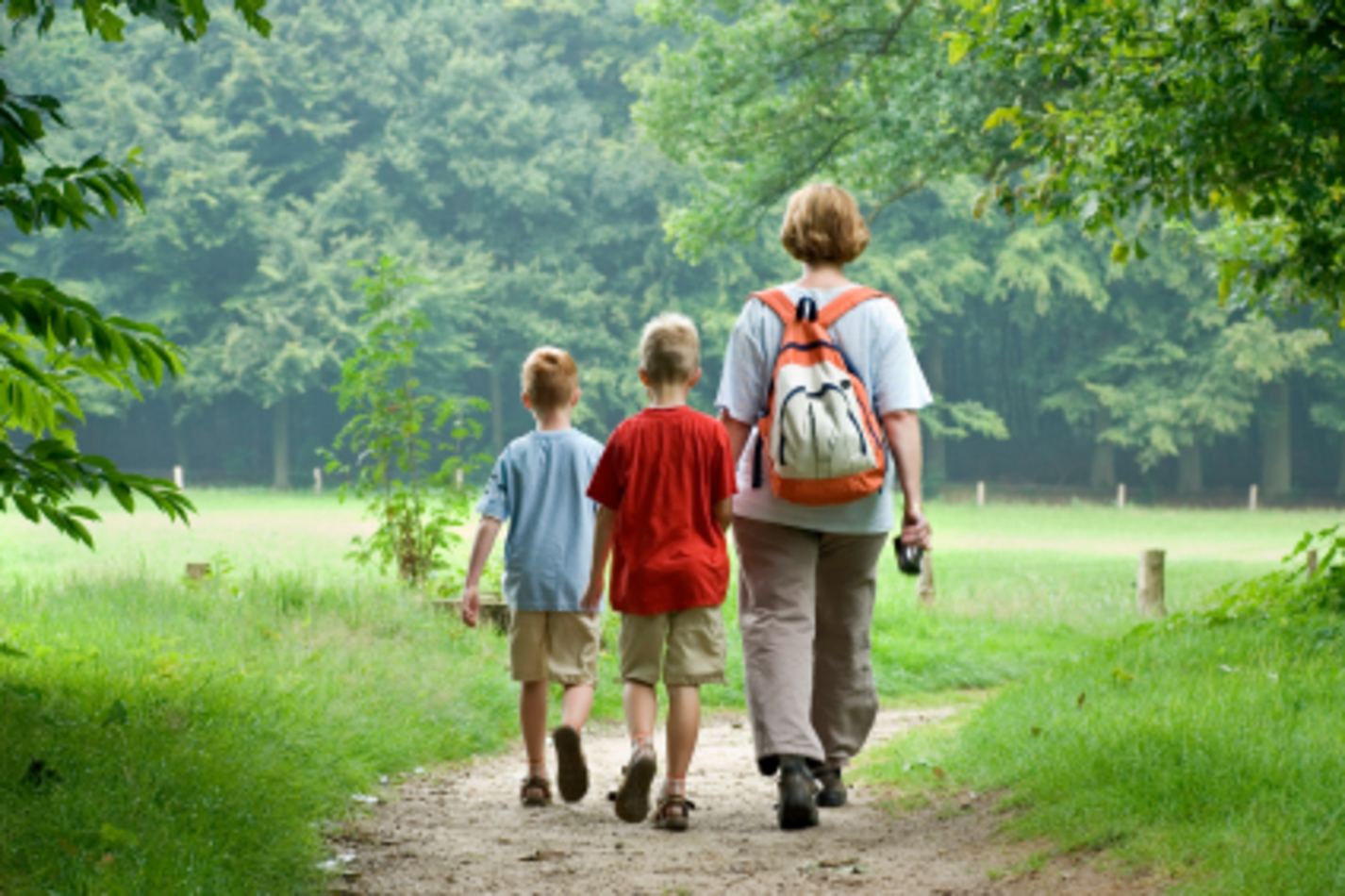 has 517 acres on the Guadalupe River. Once a state park and now managed locally, the grounds include camping accommodations to suit almost any preferred camping style. RV hook-ups—many with water, electricity and sewer connections—are plentiful, as are tent campsites, rental cabins and ranch houses. An 18-foot Hillside Teepee is one of the newest additions to the park and can be reserved for overnight camping or birthday parties. A recreation hall and dining hall can be reserved here, too.
The recreation amenities at Kerrville-Schreiner Park include a fishing pier, boat ramp, and seven miles of hiking and biking trails. Whether you're a novice hiker or an experienced trekker, you'll find a trail and terrain fit for your skill level. Basketball, sand volleyball courts and a playground are additional outlets for fun. In August and September, you might catch sight of Texas red admiral, Texas monarch, Texas orange and South Texas black butterflies, just to name a few. Other wildlife you may spot in the park includes whitetail deer, blackbuck antelope, axis deer, rabbits, foxes and birds. Annual passes to Kerrville-Schreiner Park are $25.00 per vehicle, or day-use passes may be purchased for individuals at rates ranging from $2.00 to $4.00. Overnight camping and facility rental fees vary.
Kerrville Kayak & Canoe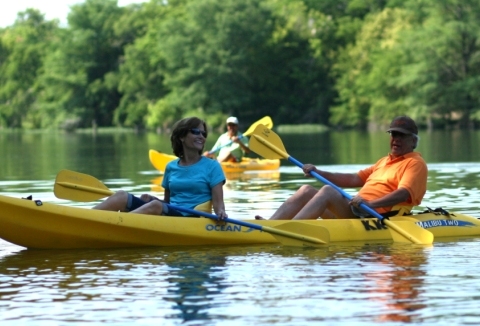 offers kayak, canoe, paddleboard and river tube rentals on-site at Kerrville-Schreiner Park and Louise Hays Park. You are advised to inquire with the company for exact scheduling and availability at each park. Hill Country Bicycle Works rents bicycles by the day or week in Kerrville.
Whether you spend your time here relaxing with family and friends, exploring the waters of the Guadalupe River or enjoying a multitude of fun activities, Kerrville promises good times in the Texas Hill Country. With an event packed yearly calendar there's always something to see, do, or attend while you're exploring area. For more information be sure to visit the Kerrville Convention & Visitors Bureau for more great tips on how to experience the Capital of the Texas Hill Country.