New Good Sam Parks spread the savings.
Forty-two RV parks joined the Good Sam network over the past month, dramatically expanding members' opportunities for savings and value. As you plan your trips across North America, look for one of the 2,300-plus parks with our distinctive halo. Members save 10 percent at Good Sam Parks.
If you're not a Good Sam member, joining is easy. Purchase a membership at any Good Sam Park, or sign up online. New members receive up to $50 in merchandise certificates.
Colorado
Camp in the Rockies a short drive from Durango and the Durango & Silverton Narrow Gauge Railway. Enjoy a campground breakfast at the Kaboose Kafe.
Located on U.S. Route 50, this homey RV park is the Rocky Mountain getaway you've been looking for. Children are welcome in this pet-friendly RV park.
Florida
Nestled between the Tamiami Trail and Ten Mile Canal, this park blends the peace of the country with proximity to Fort Myers' attractions. Take a jaunt to the Gulf of Mexico with year-round warm, sunny skies.
Located away from the bustle of southeast Florida, this park is nestled under the shade of palm, oak and cypress trees. Relax in a picturesque campground setting with an occasional visit from ducks, raccoons, turkeys, armadillos and other wildlife.
Located within an easy drive to major Florida tourist attractions, this RV park enjoys a peaceful environment. Lots of activities and sunshine await guests.
Visit all the major tourist attractions of Central Florida. Try local food and buy some gifts at the Greek Sponge Docks. Play golf, swim, fish or relax.
Camp near world-famous tourist attractions, golf courses and marinas. Fish, swim or relax in the sun.
In a centralized location on the beautiful Gulf Coast, this resort sits next to several attractions. Guests can enjoy the Olympic-sized pool, courts or relax around the resort.
Visit Silver Springs, one of the largest artesian springs in the world. Take a glass-bottom boat tour to view a wealth of aquatic life in crystal-clear water.
Located on the beautiful Gulf Coast of Florida, the resort includes a large pool area and wide, paved streets. It's gracious outdoor living of unspoiled natural beauty.
Located in sunny West Central Florida, the resort includes a stocked fishing lake, spacious rec hall with many activities and proximity to tourist attractions.
With a 30×70-foot pool, recreation hall, activities and a pet-friendly policy, this RV park is an ideal West Florida getaway.
Illinois
A sprawling pond, big pool and beautiful rustic surroundings make this Southern Illinois' best-kept secret.
Maine
This beautiful, wooded campground offers resort-level amenities and is just one minute from Goose Rocks Beach. Guests can take advantage of the general Store with snack bar, heated saltwater pool, full hook-ups and luxe glamping tents.
Michigan
Covering 67 acres, the RV park is a prime destination for sporting enthusiasts and casual hikers alike. Whether you're into jogging, swimming, hiking, golfing, biking, basketball or just a relaxing morning walk, you'll find Berwagana Campground has everything you want.
Nevada
Camp in the heart of Las Vegas in one of the most fun-filled hotels in the city. Enjoy all the amenities you'd need, then explore the city's famous Strip.
New Jersey
Holly Acres sits on 40 lush acres. Guests can relax by the pool or sit by the campfire and enjoy time with family and friends. Located near attractions, beautiful beaches, guests can pick blueberries in the campground.
North Carolina
Located one mile south from Cherokee and the Cherokee Indian Reservation, the park sits two miles from Harrah's Cherokee Casino and 4 miles from the Great Smoky Mountains National Park. It's also close to white-water rafting on the Nantahala River.
The perfect location to enjoy the mountain town of Maggie Valley, Blue Ridge Parkway, Great Smoky Mountains, Cherokee, Biltmore Estate and many more unique places, all from an 18-acre resort nestled along Jonathan Creek.
Located amid beautiful mountains and rolling hills, this RV park keeps guests comfortable with welcoming amenities and pleasing surroundings.
Old-fashioned family camping is the name of the game here, with proximity to Cherokee, Bryson City and Sylva.
South Dakota
Located in the heart of the Black Hills and close to major attractions, this park has it all. The Last Stand Cafe will be offering steak and burgers every Friday and Saturday from 4 p.m. to 7 p.m.
Tennessee
Bigfoot Adventure RV Park & Campground, Tracy City
Park your RV and enjoy some peace and quiet on Monteagle Mountain in Middle Tennessee. Bigfoot Adventure RV Park and Campground is equipped for all camping styles including tents and campers.
Texas
Surrounded by citrus groves in a beautiful subtropical setting, this gated community is a perfect place to enjoy the best of South Texas. It's close to Gulf beaches and Mexico.
Marina Village is conveniently located next to Corpus Christi Naval Air Station, municipal boating ramps and fishing piers, and only minutes away from area shopping and golf courses.
Puerto del Sol RV Park is located on the water's edge of Corpus Christi Bay. For those looking to escape winter's chill, Corpus Christi's temperature remains just right.
Woody Acres is a 320-site, 36-acre RV Park and Retirement community with unique waterfront sites and units along its five acres of lakes inside the park. Woody Acres offers a wide range of amenities and activities for its guests and residents.
Amenities include a 9,600 square-foot ballroom where you can swing your partner to live Big Bands. Weekly happy hour helps you to make new friends. Relax by the pool or spa or enjoy our many planned activities.
Brand new and conveniently located2 1/2 miles south of Interstate 45, this park sits close to outlet malls, the dog track, Galveston Bay, marinas, boating, fishing, restaurants and more.
Enjoy a swimming pool, rec hall and more at this well-appointed community that honors military discounts.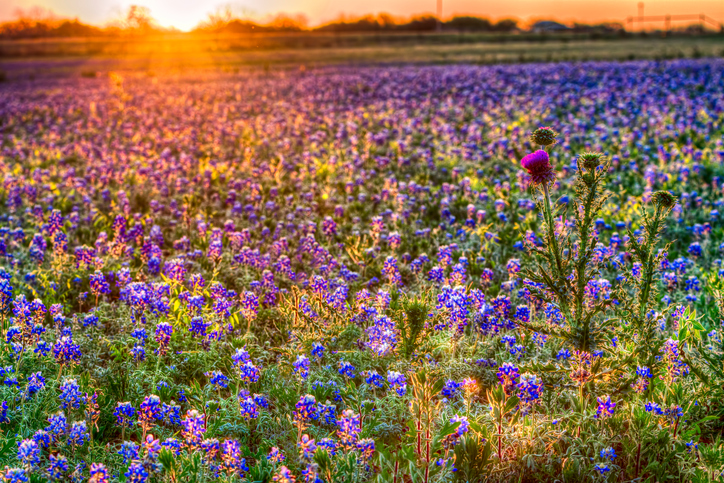 Outstanding customer service is a point of pride at this resort. Customers can enjoy our high-quality amenities like a heated indoor pool and live entertainment. Close to Mexico for great shopping, it's all here for guests.
Warm and sunny Pharr is a great place to shop with ample fine dining. Guests can participate in many planned activities or just relax around the pool and soak up the sun.
Enjoy great weather, shopping, planned activities and so much more. The resort is close to beaches and Northern Mexico for shopping.
Ready to party? This resort has the largest ballroom dance floor in the Valley and the top caller. It's only an hour from Gulf Shore Beaches, where guests can lounge, swim or fish all day. Sunny, warm winter weather beckons.
Houston's newest RV Resort is next door to NASA and minutes from Downtown Houston. Stay close to great beaches and near many of the region's largest employers. Whether you travel for business or pleasure, this is the place to be.
West Virginia
Revelle's River Resort sits deep in the heart of the Monongahela National Forest is located along more than two miles of river frontage. Winter brings great local skiing and snowboarding. Guests can choose to stay in a heated cabin, complete with woodburning stove. Spring and summer bring fishing, tubing, hiking and many more outdoor activities.
Wyoming
Located in beautiful Wheatland, Mountain View RV park gives guests the scenery and comfort that they've been looking for. Situated between Cheyenne and Casper near Interstate 25, the park sits near some of the Cowboy State's top attractions.
Canada
British Columbia
So-named because it's situated in the only desert in Canada, Desert Gem RV Resort is nestled in the town of Oliver, near the south end of British Columbia's Okanagan Valley. Every year, visitors flock to the area to visit its wineries.
New Brunswick
Located on the banks of the Miramichi River, this beautiful RV park offers the best camping in beautiful New Brunswick.
Newfoundland-Labrador
Fishing, ATV riding and more await campers on the beautiful Robinson River in Newfoundland.
Québec
Discover a campground with large wooded sites in the beautiful eastern townships of Quebec.
Can you combine camping and great lobster on the Gaspé Peninsula? The answer is yes for guests at Resto Camping.