Mt. Baker soars in Washington.
Mountains have a mystical draw, and few can deny the urge to reach their summit. For those disinclined to physically climb one, there is a solution in northwest Washington State: take the drive to Mt. Baker's Artist Point. Open only from July until the first significant snowfall occurs, usually in early October, this experience will be unforgettable.
From I-5 in Bellingham, take WA-542 E through the cedar and fir forests of Snoqualmie National Forest for 82 miles to where its terminus at Artist Point, with its stunning views of the north faces of Mt. Baker and Mt. Shuksan. While small Class C recreational vehicles can make the journey, favor your tow vehicle in lieu of a Class A motorhome.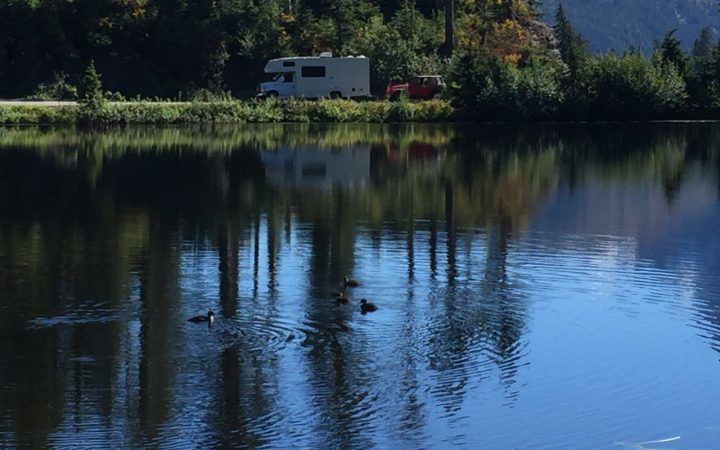 Mt. Baker: The Climb to the Top
As one passes the Mt. Baker Ski Area, the road climbs even more noticeably with several switchbacks. Don't miss the first must-stop point at Picture Lake with its views of Mt. Shuksan reflected in its crystal-clear waters. Here you can easily hike the circumference of its shore for spectacular photos before continuing onward to Artist Point.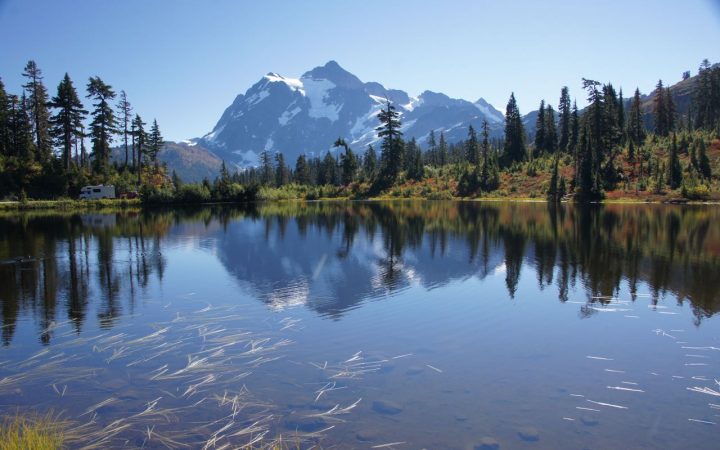 The views from Artist Point explain the origin of its name. No one will deny that the views are anything but artist quality from this vantage point 5,000 feet above sea level. Here you will experience a 360-degree, panoramic view of the surrounding mountains, valleys below them, and expansive Baker Lake in the distance. At an elevation of 10,781 feet, even in late summer Mt. Baker will still wear a cloak of snow provided by its perennial glaciers.
There is a restroom available at Artist Point with a vault toilet, but no other services are provided. Solution: bring your own beverages, snacks or picnic lunch, and some foldable chairs. Don't forget binoculars. With its large parking lot and paved paths to observation points, there is universal access to the view.
Discover some fantastic RV parks near Mt. Baker.
From along the road,
Chris