Enjoy the open country of Northern Arizona. Set up your lawn chairs and take in the beautiful sunsets and starry nights with spectacular views of the San Francisco Peaks.
While exploring the night sky at Meteor Crater RV Park, you're very likely to see a falling star – the fiery passage of a cosmic dust particle through the atmosphere.
There are lots of wide-open spaces for kids to burn off energy. And many of our guests enjoy hiking Old Route 66, which borders the park. In addition, guests receive discount coupons to visit Meteor Crater, The best preserved meteorite impact site on Earth!, which is just five miles up the road.
Northern Arizona Base Camp
Meteor Crater RV Park is your comfortable, convenient base camp for scenic day trips and exploration of Northern Arizona.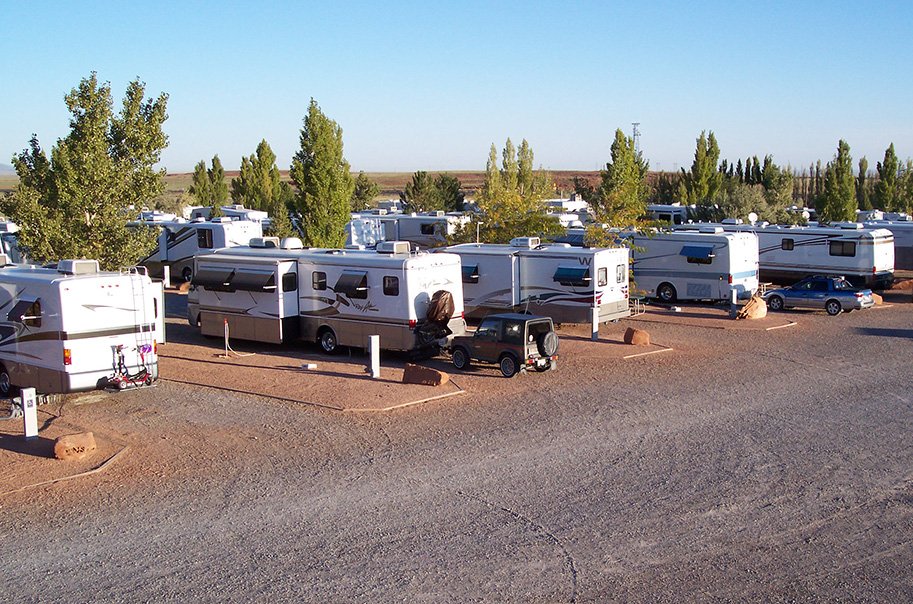 In addition, the park offers easy access to the Meteor Crater Visitors Center and I-40 interstate highway. The RV Park is central to many other popular tourist attractions.
Flagstaff, with its many activities and amenities is a short 35-minute drive away. The Grand Canyon, Petrified Forest, Sedona, Walnut Canyon and Sunset Crater are all within an hour or two from the Park.
For additional information and reservations call: 928-289-4002 or 800-478-4002 or visit us at meteorcrater.com and complete our online reservation form. Send your completed
reservation form to ensure we have a space waiting for you! Our friendly, helpful staff at Meteor Crater RV Park will follow-up with you once they receive your reservation form to finalize your trip details. And if you have any questions, we may also be reached by sending us an email at [email protected].
We look forward to your visit!