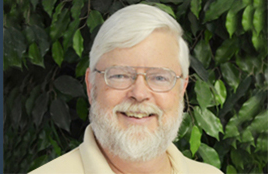 Hi folks! More about slides and mice this month, and some general maintenance answers. Remember to send your RVing questions to [email protected].
---
Hi Mark
We have a 2012 Forest River Georgetown 38′ motorhome. When it's parked and the slides are out, the bedroom slide will sometimes creep in a couple of inches and when the slides are in, storage mode, it will creep out a couple of inches. Any thoughts?? Thanks, Dave
Hi Dave
You rarely see this kind of problem with electric/mechanical slides, so I'll bet you have hydraulic slide mechanisms. Creeping slides usually indicate a leak somewhere in the system. The hydraulic pressure is supposed to hold the slide in position, but the pressure bleeds down over time and the slide creeps either in or out from where it's supposed to be. Sometimes the leak is in a hose or fitting, which means you'll find a puddle of hydraulic fluid somewhere. Check the fluid level in the reservoir tank for the hydraulic system. If it is low on fluid, that's a sign that you have a leak somewhere. If there's no loss of fluid, you probably still have a leak, but it's an internal one. Sometimes, the valve body, which controls the motion of the slides with electric solenoid valves, will develop a small leak in one of the valves. The leak is internal, so no fluid escapes from the system. Rarely, the problem may be in the hydraulic ram or cylinder that moves the slide, and again, that leak may be internal, so no telltale puddle of fluid. Unfortunately, small leaks tend to get bigger over time, so it's probably a good idea to schedule some shop time at your convenience and have the system evaluated by a tech.
---
Hi Mark:
Thanks for all of your articles and advice. Much appreciated!!! I am very new to RVing so….no laughing at my questions. I have a 2013 Thor Palazzo 33.3:
My RV pump is not working. One of the water lines had a leak in the water connection bay so I had the leak fixed. Now the water pump does not appear to be working. Any thoughts on why this might be and what I can do in order to correct the problem?
I usually hook an electrical cord from my house to the RV. Should I have a battery tender/charger instead of this electrical cord from the house? If I have a battery tender/charger do I need to buy one tender/charger for each of my four (4) batteries? I've always wondered about this.
Thanks again for everything that you do!! Mike
Hi Mike.
Thanks for your kind words! Does the water pump run at all? If not, make sure you disconnect from any fresh water hookup and then open a faucet to bleed off any water pressure in the system. Turn on the pump switch. If it doesn't run, the first thing I'd look at is the wiring to the pump and the connections at the pressure switch on the end of the pump housing. Recent repair work may have dislodged a wire. If the pump runs but doesn't supply water, check for any kind of restriction or valve closure that's preventing the pump from drawing water from the water tank.
When you have your RV hooked up to AC power, the onboard converter or battery charger will keep your house batteries from discharging during a storage period. If you want to use a maintainer, disconnect the RV from AC power or disable the onboard charge system before you hook up the maintainer. You can usually just use a single maintainer, as all of the batteries are electrically connected into a single bank. Larger battery banks may require a maintainer that can deliver at least an amp if needed. I really like the Schumacher SEM-1562A-CA 1.5 Amp Speed Charge Battery Maintainer. I've been using them for years, and they will keep your batteries healthy over long storage periods. (Battery maintainers available from Camping World).
---
Hi Mark,
I have a 2005 42 ft. Monaco Dynasty with three slides and cracking or checking paint and I'm sure you know exactly what I'm talking about. The unit looks nice from far but far from nice when you are up close and see all the hairline cracking or checking. Can just the clear cote be sanded and the unit be repainted with just the clearcoat or what is usually done with this problem if you wanted to fix it? I used to own a 97 Beaver Marquis so I was kind of used to a mirror glass perfect finish but that doesn't seem to exist anymore since Beaver shut down. Grant
Hi, Grant
I'm assuming that your coach is painted, and it's not fiberglass/gelcoat. The good news is: if it's a full paint job on there now, it can indeed be repainted. The bad news is a typical full body paint job on a big coach often runs in the $10K to $15K range. If the deterioration is only surface, it may be possible to re-spray the clearcoat, but that kind of job is usually iffy, because if the clearcoat is in bad shape, the color coat underneath is probably affected as well. Best bet is take it to a paint/body place that can handle a big coach and have them take a look. Be prepared for sticker shock. Outside of a repaint, there's not a lot you can do to restore the weathered/checked surface.
---
Hi Mark,
We live in rural Pennsylvania mostly wooded area, and bought a 23 ft Catalina In January of last year. We have done what you suggested as to plugging every hole with steel wool and expanding foam. The problem seems to be behind the water heater and above the holding tanks as they have chewed all the Styrofoam insulation off of our water heater. We cannot reach this area. We have nine traps set within the water heater compartment and under the sinks in bathroom and kitchen we get at least one or two mice a week, year round. We have poison bait stations also and they have emptied a few. Starting into the second summer season and their numbers don't seem to be diminishing. Any other suggestions? I enjoy reading your articles and they have been very educational for me the newbie. Thanks Deborah
Hi Deborah
That is a tough problem, and it's very hard to keep mice out once they have found an ingress point. That's because each mouse leaves a scent trail of urine and feces as it travels, so the next mouse that comes along can follow it. They are getting in somewhere, and the most effective cure is still to find their access route and plug it. That can be difficult, as you have discovered! You might look at any points where drain piping penetrates the floor on its way to the holding tanks. There are usually unsealed gaps around those pipes. Sometimes the penetration is accessible enough from above to use steel wool to block the gaps. It might be possible to build a barrier using 1/4″ metal hardware cloth around the tanks. I have also heard that a product called "Fresh Cab" is effective at repelling mice. https://www.earthkind.com/fresh-cab/  It is a highly aromatic blend of natural ingredients that mice don't like. It's great for storage, but isn't much good if you're living in the rig, because people don't like it much either, it'll make your eyes water! Another possibility is to try to reduce the local population with traps. Some folks don't like to hear about trapping any wild animals, but in areas where the mouse population is very large, it may be helpful. I had friends who lived in the California desert, and they were overrun by mice. They used 5 gallon buckets buried in the ground so that just an inch or so of the top of the bucket was above the ground. They put 6 inches of water in the bucket, and then spread peanut butter in a narrow strip around the inside of the bucket about 3 or 4 inches below the rim. Mice try to reach the bait, and fall in and drown. It's not pretty, but it is surprisingly effective. Google "bucket mouse trap" and you'll find many D.I.Y. versions of this trap. If any of you readers have additional suggestions for Deborah, please email them to me and I'll publish them in a future column.
---

Founded in 1978, the Escapees RV Club provides a total support network that includes a wide variety of services and opportunities:
Mail Service- Escapees offers the largest private mail service in the country. Members are able to personalize their mail delivery with multiple options. Custom sorting options, delivery schedule and even mail scanning. We make it easy!
Mapping Tool- Plug in your starting point and destination, and let us do the rest! Our mapping tool will show you discount parks along your route, as well as trusted commercial members and endorsed vendors to help you with all of your needs along the way.
Education- From our annual Escapades to our discussion forum, we help you connect with fellow RVers to share experience and knowledge. For the hands-on learner, RVers' Boot Camp is a great way to learn about RV operation, safety and maintenance. Our award-winning magazine is also a great resource for peer-to-peer advice from fellow RVers and industry experts.
Community- When you see an Escapees sticker on a rig, you know you've found a friend. Escapees hosts a variety of events throughout the year, including convergences, excursions, chapter rallies and Escapade. Each of these offers the opportunity to connect with other RVers and make new friends.
A complete listing of all Escapees events and a comprehensive list of member benefits are found at www.escapees.com
Image: Mike Watson Images/Thinkstock/GettyImages