Redding Premier RV Resort — gateway to California adventure.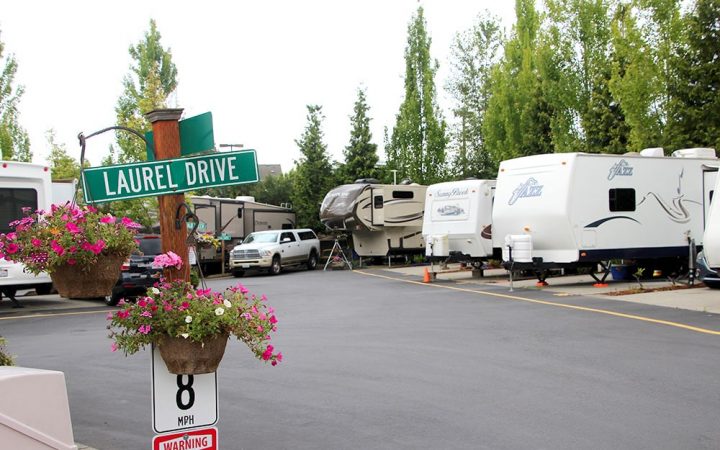 Want to explore Northern California, the Redwoods, Mount Shasta or Shasta Lake and Burney Falls? Stay at Premier RV Resort in Redding, California, and you'll be within striking distance of these iconic attractions. In addition to premium RV sites — some nestled in the trees, some open and sunny – Redding offers yurts and cabins along a creek. There's a swimming pool, playground and two off-leash dog areas.
Once you get settled into your spot, you can explore some of the most beautiful spots in Northern California.
Mount Shasta
Head north on Interstate 5, and you'll come upon the unmistakable Mount Shasta. Rising 14,179 feet into the sky, the majestic Mount Shasta is the ultimate playground for lovers of the great outdoors. Last erupting in 1786 and resembling Japan's Mount Fuji, this dormant volcano soars upward from nearby flatlands resulting in one of the highest base-to-summit rises on the globe. From hiking and skiing to camping and fly-fishing, this Northern Californian gem offers an abundance of fun and adventure year-round. Whether you're a family vacationer, retiree or sports enthusiast, you'll find something that strikes your fancy in Mount Shasta.
California's Redwoods
Head east on 299 to experience California's famous Redwoods. The most famous concentration of these arboreal giants is found in Redwood National and State Parks, located just over 50 miles south of the Oregon border. Many redwoods top the 300-foot mark, and the tallest known redwood on record is 379 feet, located in the Redwood Creek watershed. The record changes frequently, as treetops frequently break off.
Burney Falls
Take Highway 299 to the northeast to check out one of the most scenic waterfalls in the Golden State. Located within the Cascade Range and Modoc Plateau natural region, McArthur-Burnaby Falls Memorial State Park is home to the 129-foot Burney Falls, which cascade over sheer rock and fills a mist-covered basin. Take your pick of five miles of hiking trails winding through the park's evergreen forests. The Pacific Crest Trail passes through the park.
Nearby Boating, Fishing and Wildlife
Just a short drive South from the RV park, the Sacramento River plays host to boating, fishing, houseboating, kayaking and canoeing. Bring your own watercraft, or take advantage of the many rental opportunities on the banks. Explore a replica of an old-fashioned forest camp — and learn about wildlife in the process — at the Paul Bunyan Forest Camp at Turtle Bay Exploration Park. See the stunning Sundial Bridge, which crosses the river at Turtle Bay.
California Comfort
Guests staying at the resort can enjoy full-hookup sites with 30- and 50-amp power. Sixty-six pull-through sites are available, and Wi-Fi with tech support will keep guests connected. Take a dip in the swimming pool, play a round of horseshoes or work up a sweat in the exercise room.