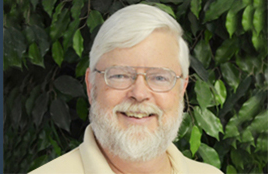 Hi folks! Lots about slides this month, and some advice on mice and de-winterizing. Remember to send your RVing questions to [email protected].
---
Hi Mark,
We're leaving for Florida in a week but because the temperatures at night here are still going down in the upper 20's I haven't dewinterized the trailer yet.  Our first stop will be just south of Richmond, VA and their temperatures are only slightly warmer than ours.  What do you think we should do about dewinterizing our trailer?  Thanks for any advice you can give. Jeff
Hi Jeff,
Although it's a bit of a pain to live in a rig without running water, I'd still suggest that you don't de-winterize until you are far enough south to be out of freezing temperatures. Travelling through sub-freezing weather is worse than sitting still, as the wind will sometimes reach areas in the rig that wouldn't normally freeze. I suggest you drink and cook with bottled water and utilize campground or truck stop shower facilities until you're sure you're out of the chill. You can use the toilet and sinks, just be sure to keep the holding tanks as empty as possible, dumping them whenever you have the chance. It's just for a few days (hopefully).
---
Mark:
What is the best way to prevent mice from coming into a travel trailer, especially when stored for the winter?  We live in a wooded property in Pennsylvania and store it on a gravel spot. Rosey
Hi Rosey,
The best way to prevent a rodent infestation is to mechanically exclude them.  That means plugging every potential access hole or gap in your RV's exterior. You can use expanding foam reinforced with hardware cloth or steel mesh, steel wool, or sheet metal. It can be a formidable task, but, unfortunately, most other methods are less than 100 percent effective. Repellents may or may not work, and many typically suggested repellents (dryer sheets, moth balls, etc.) seem to work better for some folks than others. If you already have mice in the rig, poison can be effective if used before you seal all the openings and all sources of water inside are removed. These poisons tend to make the mice thirsty, causing them to seek water outside the rig. This is supposed to prevent them from dying inside your RV. The key word here is "supposed." If you decide that poison is appropriate, go to a local feed or agricultural supply store rather than the supermarket to buy it. The industrial-grade product is often cheaper and comes in various package designs.
---
Hi Mark,
I have a 2016 Fleetwood Flair.  One roller on my slide out barely touch & the other roller touches too much.  Is there a way I can adjust the rollers so that they roll evenly? Thanks, Kathy
Hi Kathy,
Adjusting a slide properly is not an easy task and it's not something I recommend that RVers without tech training try to do. In your case, the seemingly misadjusted rollers may be a symptom of a larger problem, like wear on the slide mechanism, or an alignment issue with the slide itself. I'm all for doing it myself, but some things are better left to experienced repair shops. Your rig is fairly new, your slide mechanisms may still be under warranty. Have a qualified shop or dealership take a look at it, just to be sure (and safe).
---
Hi Mark.
I have a 32 ft Citation road king supreme. It is a heavy unit weighing in at little over 6200 kg and is a four-season unit. Below the rear corner of the bedroom slide there is a split in the gel coat, or I think citation calls it filon, that is a foot and a half long, and another one starting at the front of the bedroom slide. What's going on and how do you fix something like this. Thank you. Ed
Hi Ed,
If the cracks are superficial and don't go all the way through the skin, I wouldn't worry too much about them. If, on the other hand, the crack is completely through the thickness of the sidewall material, then we may have a larger problem. Cracks and splits in the skin of an RV may be symptoms of some sort of structural problem underneath. Repairing the cracks won't help unless you can figure out what caused them in the first place, and fix it. I suggest you have that slide thoroughly inspected, as there may be a problem with either the slide mechanism or the structure of the slide frame.
More bad news: It is very difficult to repair gelcoat! The finish is formed in the molding process, and is very resistant to standard repairs. Matching the color and shine is difficult. A good body shop may be able to repair it and make it look original. If you're more concerned about fixing the crack (to prevent water getting in through it) than how it looks, then I would suggest Eternabond tape. It will seal the crack and help stabilize it, but it won't be pretty. Somewhere in between those two extremes would be gelcoat repair kits that are designed to repair holes and dings in fiberglass boats. Most marine supply places have them, and it is an option for the do-it-yourselfer. Here's a look at the process:  https://www.boatingmag.com/how-to-repair-damaged-gelcoat
---
Mark,
First, thanks for all you do for the RV world. My question is about slide outs. We have a 43-ft. Travel Supreme with four slides. I can't seem to get a firm answer on maintenance on the slides. What are your feelings about regular care of the slides?  Thanks, Lynn
Hi Lynn
Many of the common slide mechanisms are designed to operate without any additional lubricant. In fact, putting grease on some slide hardware can actually be detrimental, as the grease will attract and trap dirt and road grime, leading to excessive wear. The best bet is to follow the manufacturer's recommendations for slide maintenance. If you don't have an original owner's manual, contact the slide mechanism manufacturer directly for specific maintenance information. If you do need to lube the slide mechanism, be sure to use a product that is designed for RV slides. Most of the special slide lubricants are formulated to leave a dry film, which won't attract dirt. Even if the mechanism doesn't need any maintenance, you should still pay attention to the rubber seals on your slides. Keep the seals clean, and inspect them for any tears or damage. Have torn or damaged seals replaced. New seals are a lot cheaper than repairing damage caused by water leaks! About once a year, it's a good idea to spray the seals with a good quality silicone lubricant that is designed for RV slide seals. That will help preserve the seals.
http://www.campingworld.com/protect-all-slide-out-rubber-seal-treatment
---

Founded in 1978, the Escapees RV Club provides a total support network that includes a wide variety of services and opportunities:
Mail Service- Escapees offers the largest private mail service in the country. Members are able to personalize their mail delivery with multiple options. Custom sorting options, delivery schedule and even mail scanning. We make it easy!
Mapping Tool- Plug in your starting point and destination, and let us do the rest! Our mapping tool will show you discount parks along your route, as well as trusted commercial members and endorsed vendors to help you with all of your needs along the way.
Education- From our annual Escapades to our discussion forum, we help you connect with fellow RVers to share experience and knowledge. For the hands-on learner, RVers' Boot Camp is a great way to learn about RV operation, safety and maintenance. Our award-winning magazine is also a great resource for peer-to-peer advice from fellow RVers and industry experts.
Community- When you see an Escapees sticker on a rig, you know you've found a friend. Escapees hosts a variety of events throughout the year, including convergences, excursions, chapter rallies and Escapade. Each of these offers the opportunity to connect with other RVers and make new friends.
A complete listing of all Escapees events and a comprehensive list of member benefits are found at www.escapees.com