Harmony Lakeside RV Park is one of the finest and most welcoming RV Parks in Southwest Washington. Gather around your campfire and enjoy this get away from the congestion of daily life.  Visit us for an unforgettable experience whether it's fishing, water skiing, pleasure boating, camping, meeting friends or relaxing.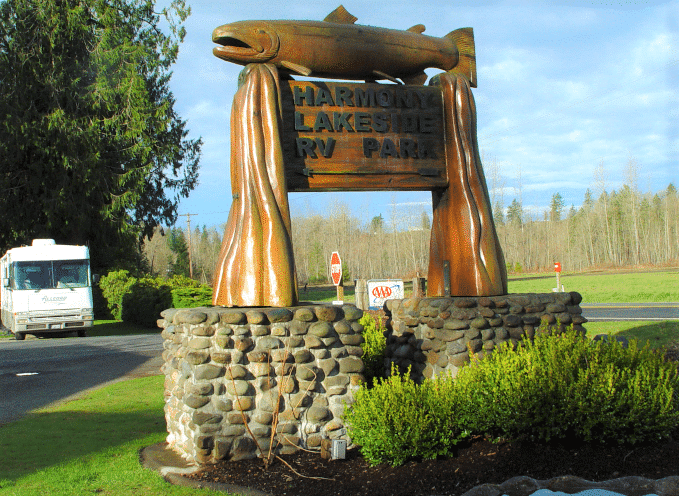 Rentals are available for party boats, fishing boat, kayak, paddle-board, canoe or pedal boat so get out and have a great time on the water.
Harmony Lakeside RV Park is the place to be!
Harmony Lakeside RV Park invites you to get out and see Lewis County, home to Mt. Rainier & Mt. St. Helens. Many visitors are in awe by the majestic beauty of the area. Take a day trip and visit the nearby towns of Elbe, Morton, or Mossyrock and enjoy local shopping and dining, or drive to Packwood and Randle and visit the swap meet, or go to a neighboring salmon hatchery. If you are feeling more adventurous, you can climb one of the mountains, or just enjoy some easy hiking in the local forests and national parks.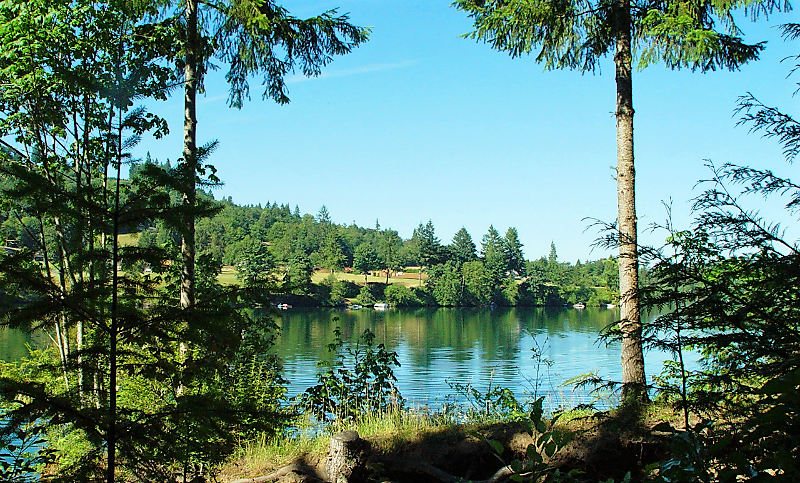 Harmony is located on Mayfield Lake.  We are a full service and friendly RV park with Full Hookups, including up to 50 AMP service, WIFI, septic and cable TV. The RV sites will accommodate large rigs, open and forested. We offer scenic lake views, Pull-Thru and Back-in sites. As well as an incredible facility for travelers, camping, family reunions, groups and RV clubs.
Kids will love our Koi pond with friendly fish greeting everyone
While at our Washington RV campground stroll through the hillside gardens and take time to stop and smell the flowers.
After all, camping is all about getting outdoors with family and friends, roasting marshmallows and cooking hot dogs over an open fire.
Relax in the splendid outdoors by day and enjoy in your cozy secure cabin at night. Harmony Lakeside RV Park offers Deluxe Park Models and Camping rentals. The Deluxe Park Models come complete with full kitchen, full bath with linens and will sleep up to 6 in 2 or 3 sleeping area. Camping rentals come complete with microwave, refrigerator, TV, and WIFI and sleep 4 people.
Reserve your holiday with Harmony Lakeside RV Park
563 State Route 122
Silver Creek, WA 98585
360-983-3804 | Toll Free 877-780-7275
[email protected]
Photos: Harmony Lakeside RV Park and Cabins