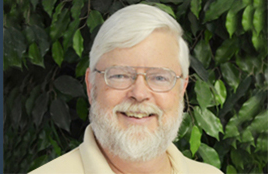 Hi, folks. I have some interesting maintenance questions and answers and some reader responses for you this month. I hope you are out there enjoying some great Spring RVing! Remember to send your RVing questions to [email protected].
————————————————–
Hi Mark
I run a dehumidifier when I leave my 5th wheel in Naples for a few weeks. Would you recommend also putting the A/C on too? Thanks, Al
Hi Al
My home in Livingston is pretty humid too, so I run a dehumidifier inside the rig when it is not on the road. I plumbed in a dedicated drain for it, as it produces a lot of water. Most dehumidifiers have an option for a hose fitting to drain the water, as opposed to using the built-in tank. If you choose to drain it into a tub or shower, be aware that several quarts of collected water a day are possible. Make sure you won't overflow the grey tank by leaving the dump valve open if you are connected to sewer.  I do not run the A/C when I have the dehumidifier running, I think it is an either/or situation. If you run the A/C, you don't need the dehumidifier.
——————————————————
Mark:
When I drain the black & grey water holding tanks they will very seldom show empty on the tank monitors, I have tried all the probe cleaners sold by the RV dealers but nothing seems to work very well, I was wondering what you could recommend to clean these probes. The unit is a 2011 Coachmen Concord Class C motorhome. Thanks, Jim
Hi, Jim
This problem has plagued RVers for decades. That's primarily because the typical tank sensor system has not changed much since the 1980s. Most RV tank sensors utilize small metal probes that are in actual contact with the tank contents. Over time, the buildup of *yuck*, or even one errant piece of toilet paper getting hung up on a sensor, will cause false readings.  There are wide assortments of tank cleaning concoctions on the shelves of your local RV store and there are dozens of home-brew cleaning ideas out there… some work better than others, but nothing will fix the problem permanently.
I think that the best way to address this common problem is to invest in a replacement tank monitoring system. There are several different ones on the market and they all work without any electrical probes inside the tank. Some systems simply require a sensor or two be placed on the outside of the tank body. The system then reads the level of the contents of the tank through the tank wall. Since the tank contacts never touch the sensors, they tend to be very reliable. Other systems use a pressure sensing method to determine the level in the tank. Here are a few links to some examples of these systems, by no means a complete list:
I-Series   https://www.tankedge.com/
SeeLevel       https://www.garnetinstruments.com/rv-shop/
SensaTank   http://levelguardproducts.com/marine-rv/rv-multi-tank-monitor.php
I have purchased and installed several of the I-Series (originally sold under the name Accu-Gage) systems for my RVs over the last 15 years and I have personally been very pleased with them. These systems are very accurate and linear, and can be installed by the average do-it-yourselfer.
—————————————-
Mark,
We have a 36ft 2008 Damon Daybreak and all of sudden there is no 12 volt in the RV.  The other day I was cleaning the interior of the RV and had the unit plugged in to a 120V 15 amp plug.  I had 12 volts as I was using the lights and had the furnace and hot water heater on.  The next day I moved the RV to our storage compound and discovered no 12 volts.  I thought the disconnect switch was off and turned it on. Still no 12 volts.  The disconnect switch didn't sound normal, there was no clicking sound when I turned if off and on a few times.  Could it be this disconnect switch or could it be something else.  Thanks for any advice. Dave
Hi Dave
The first thing to check is that the RV house batteries are charged up. A quick check at the battery bank with a meter will tell you whether or not the batteries are dead. Assuming you have 12.6V at the batteries (or something in that ballpark) the next thing to check is the physical integrity of the cables and connections at the battery or batteries. Make sure everything is tight and intact. Now, you'll need to look at the disconnect switch: Some RVs utilize a high-amperage rotary mechanical switch for the disconnect. If that's what you have, you'll need to gain access to the connections on the back of the switch. Check to see if +12V is present on the battery side of that switch, and that, when the switch is on, +12V is also present on the load side. If not, the switch is faulty.  Some larger RVs use a big locking relay to connect/disconnect the house batteries from the coach, and that relay may be mounted just about anywhere. The relay is controlled by a standard duty switch, and that switch usually operates on 12VDC. If you have the remote relay, you can often locate it by tracing the big 12V cables. The troubleshooting process is essentially the same, except that if you are not passing the +12V through the relay, the problem may either be in the relay itself, or it may be a failure of the remote switch. Either the manual switch or the relay can be bypassed temporarily with a jumper of the same wire gauge as the main cables. That will get you back in business until you can replace the switch or relay. One caution: for your own safety, disconnect the RV from shore power and disconnect the batteries by removing the ground (negative or -) cables before you start messing with the switch or relay, and only reconnect the batteries when you are sure that all wires are free and clear of any possible connection to the chassis, or other wiring, and you are ready to test with your meter. 12V batteries can produce seriously big amperage, and can literally arc weld things, so if you aren't sure about what you are doing, it's best to call in a qualified service tech.
——————————-
Hi Mark,
Appreciate your column and great advice. We full-time RV and last summer we were in Birmingham AL. Our rig has two A/C units; the one in the front (bedroom) is an after-market and runs manually, the center until is the original and runs off the thermostat. The factory unit has a tendency to ice up and "rain" in the kitchen. I have sprayed cleaner into the coils, I have carefully high-pressure washed the unit but we still get ice. As we move into the hot weather, I am frustrated thinking we will have to deal with issue again this summer …I would really appreciate your comments and suggestions. Rick
Hi Rick
You said "ice up", so I'm proceeding on the assumption that the problem is ice buildup, and a resulting loss of air circulation that we are talking about here. If that's not what is happening, holler back with more details, please.
Several things can cause a roof air to freeze up: one is a faulty thermostat on the unit, but since your problem A/C is running from a wall thermostat, that's unlikely. A significant restriction in air flow through the evaporator coils can cause icing, but it sounds like you have cleaned the coils. If you are sure they are clean, that only leaves a low Freon charge in the unit as the likely cause. When a refrigeration system loses some of its coolant (Freon), it causes the low side of the system to run too cold, which freezes the condensed water on the evaporator. That reduces airflow, which leads to more icing, etc. Usually, the unit will freeze up solidly, and no air will flow. If that's what yours is doing, I'd bet the Freon is low and it's time for a service call.
——————————————–
OK, now for some reader input: Last month, I replied to Barry, who wanted to remove decals, and to Gary, who had spots on his awnings. Several readers sent me their suggestions, and I want to share their good ideas with you.
Mel and Diane write:  I had all kind of discoloring and spots on my awning. I used a product called    (  PURPLE POWER  ) available at Wal-Mart and number of parts stores.  Spray on, use a brush, then rinse, use a lot of water to rinse
Tim writes:  Another great product to work stains is "Quick N Brite," available on Amazon. I am a user of this product, no affiliation, just had great success using it on previously impossible to remove stains.
Randall writes:  I noticed an article about decal removal you did, and I know a way to easily remove them, it is call an eraser wheel. You can purchase one at O-Reilly or Napa stores.  It mounts to any drill; it is a round wheel (3"or 4") that is made of a material like a clear eraser.  It will remove a decal in no time and will not harm any finish.  Check it out, you will be amazed!!    P.S. you will have to purchase a wheel arbor the first one you buy.
Jim and Julie write:  I have a background in automotive service and body shop repair. I saw the question about removing decals and there actually is a tool out there that works great.  It is the DBS3600 with a rubber wheel available at http://www.wurthusa.com/web/en/website/produkte_1/toolsshopsupplies/dbs3600/dbs3600.php  and can be found in the tool section of their catalog.  There is most likely a You Tube video available too.
Thanks, folks, for the great suggestions!

Founded in 1978, the Escapees RV Club provides a total support network for RVers that includes a wide variety of opportunities for fun, adventure, and education.
MAIL SERVICE  The best mail–forwarding service in the country. Members can personalize their mail delivery receiving only the mail they want when they want. MAGAZINE  Award-winning magazine written for RVers by RVers.
CHAPTERS  There are 51 chapters across the U.S., Canada, and Mexico that offer local luncheons and rallies within 150 miles of home.
HOPs  Theme–related outings and adventures held across the country.
ESCAPADES  Five–day educational events that offer over 60 seminars and workshops to educate, entertain, and enhance the RV lifestyle.
PARKS  Our discount park system offers a variety parking options. PLUS MUCH MORE!
A complete listing of all Escapees events and a comprehensive list of member benefits are found at www.escapees.com