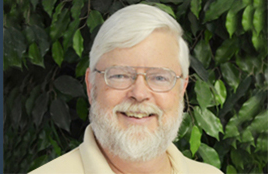 Hi, Folks. I hope you all had a merry Christmas and are looking forward to a New Year of RVing! Keep those questions coming –  send your RVing questions to [email protected].
---
Hi, Mark,
We are new to RVing and live in Northern Michigan where we get a lot of lake effect snow.  We store our fifth-wheel camper outside at a storage facility.  How much snow can a 30-ft. travel trailer handle on the roof during the winter?  We noticed several RV dealers in the area that store their inventory outside, but I don't know if they periodically remove the snow from the roofs. Thanks, Al
Hi, Al,
I ran into this when I kept my RV in Tehachapi, CA. The average RV roof can probably tolerate 10-20 lbs per square foot of snow load, and that equates to about 6" to 12" of wet, heavy snow. Whenever the snow accumulation on my camper approached 12", I shoveled it off. If your RV roof feels pretty strong when you walk around on it, you may be OK with allowing more accumulation, but it's a risk I wouldn't take. You can deal with the problem in a number of ways: The best answer (of course) is to find covered storage for the winter months, but not everyone can afford that. Some folks simply keep a heater running inside the RV, which may help melt off the snow as it accumulates, but that can be expensive and requires a power source. Others have used shoring inside the rig to support the roof, typically 2×4 and 2×6 lumber, but that's no guarantee that the roof won't be damaged anyway. The final option is to manually remove the snow accumulation whenever it approaches a dangerous depth. Take a look at this Equivalent Snow Load table. https://structuretech1.com/wp-content/uploads/2014/02/Snow-Load-Table.jpg You may be surprised at how much that white fluffy stuff can weigh!
---
Hi, Mark:
I have a 2004 Cedar Creek 5th-wheel with 4 slideouts.  They are hydraulic slide outs and I have a slow leak.  My manual says to use automatic transmission fluid if I have to add any oil to the system.  The other day I grabbed the wrong bottle and filled them up with 30-weight motor oil.  I had to close the trailer so I tried them and it closed OK. Should I try and flush this out, or will it be OK? If necessary to flush, could you recommend the proper way to do this? Thanks, Murray
Hi, Murray,
How much oil are we talking about here? Did you add a few ounces to top off the reservoir, or a quart or more? In my opinion, if you only added a small amount of 30-Wt., it probably will not be a huge problem to leave it in there. If the quantity was more than a few ounces, you really should consider draining the system and refilling it with the proper oil. While you are at it, you need to fix that leak! A leaky seal is only going to get worse and can cause damage to other components. When you take it to a service facility to get the leak fixed, have them drain and flush the entire system and put in new fluid at the same time.
---
Mark, 
My RV had an under-counter water filter.  The cold water flow to the sink started to slow considerably so I assumed the filter needed to be replaced.  The cost to replace it was around $40 minimum.  Since I use an outside filter also, I decided to eliminate the under-counter filter.  I did this easily by getting a short length of tubing and fittings.  Now the water flow is back to normal.  Is there any reason I should not have eliminated this filter?
Ray
Hi, Ray,
Removing that filter should not cause you any problems. Some RVers prefer to filter all the water that comes into their RV, and that makes the additional filter at the sink somewhat superfluous. If you should decide later that you still want a water filter at the sink, you can always install a residential-style water filter and take advantage of the less-expensive replacement cartridges. Here's an example of what I'm referring to:
www.filtersfast.com/Pentek-158116-Filter-Housing.asp
Replacement cartridges for these filter housings are in the $10 – $15 range.
---
Hi,
I'd like to start staying in my mini-van at RV parks. I've pulled the back seats out for a sleeping area.  What other equipment would I need or would be allowed in a typical RV park? Do I need a portable toilet and privacy shelter? Would most RV parks allow me to set up a folding kitchen table for cooking on a propane stove, or would these things only be allowed in an RV park that has tent sites? Thanks, Jordan
Hi, Jordan,
Anytime you are using a conversion vehicle as an RV, you may encounter some minor problems with acceptance. When it comes to a passenger vehicle or utility trailer that has been converted to RV use, you can expect to be turned away from some parks that cater exclusively to RVs. I think a good rule of thumb would be to expect high-end RV resorts to be less than thrilled with your camper. On the other hand, most campgrounds that offer sites for vacationers and tent campers would probably be comfortable with your van. There will be exceptions, but I think you'll find that more rustic campgrounds, rather than RV parks, will be your best bet. In most campgrounds, you should be able to use their rest room and shower facilities, so you wouldn't have to carry a portable toilet. Cooking outside is common at campgrounds, so I wouldn't expect any problems there.
---
Hi, Mark, 
I have a Jayco Eagle class-C motor home. I am having problems with the generator. It is an Onan Emerald Plus model: 4BGEFA26100. I would like to remove it from the motor home to have it worked on. Can you tell me how or even if this can be done? It is a big inconvenience to take the motor home to a repair facility to have it checked out. Thanks, Ray
Hi, Ray,
That generator weighs about 200 lbs., so it's no easy task to remove it. Some manufacturers who install the generator provide for a way to drop the generator out from underneath the rig. Take a look and see if the frame that the generator attaches to is designed to allow the whole thing to be lowered as a unit. If it is, it will be possible, but extremely difficult and dangerous, to use jacks to lower the unit. I don't recommend it. If the generator is mounted in a compartment and must be removed horizontally, there's really no way for the average shade-tree mechanic to safely remove it. In all cases, you need to have access to a forklift or specialized lifting equipment to safely remove and reinstall most RV generators. Given the level of difficulty involved, it will probably be best to bite the bullet and take the RV to a Cummins/Onan service facility.
---
Hi, Mark,
Can you tell me why our fresh water smells like rotten eggs and what we can do to help with the smell? Thank you, Kathi
Hi, Kathi,
You may have some bacterial growth or some buildup of odor-causing compounds in the tank. The best way to fix the problem is to sanitize your water tank and plumbing system. You should sanitize the system anytime it has been unused for an extended period of time, like a few months, or if you suspect that you may have gotten some icky water or notice a smell or discoloration in the water from the tank. Seasonal RVers should sanitize their fresh-water tank and plumbing system at the start of each RVing season. To sanitize the tank and the fresh-water system, follow your RV manufacturer's instructions or do the following: Prepare a chlorine solution in a 1-gallon jug by adding 1/4 cup of Clorox or Purex household bleach (5% sodium hypochlorite solution) for each 15 gallons of tank capacity.  Top off the jug with water, then pour the solution into the fresh water tank. Once the bleach solution is in, completely fill the tank with fresh water.  Turn on the pump, open each faucet and let it run until the entire fresh-water system is filled with the bleach/water solution. You should be able to smell chlorine strongly at each faucet. Allow it to stand at least four hours, overnight is better. Finally, drain and flush the tank and fresh-water system with potable fresh water.
---

Founded in 1978, the Escapees RV Club provides a total support network that includes a wide variety of services and opportunities:
Mail Service- Escapees offers the largest private mail service in the country. Members are able to personalize their mail delivery with multiple options. Custom sorting options, delivery schedule and even mail scanning. We make it easy!
Mapping Tool- Plug in your starting point and destination, and let us do the rest! Our mapping tool will show you discount parks along your route, as well as trusted commercial members and endorsed vendors to help you with all of your needs along the way.
Education- From our annual Escapades to our discussion forum, we help you connect with fellow RVers to share experience and knowledge. For the hands-on learner, RVers' Boot Camp is a great way to learn about RV operation, safety and maintenance. Our award-winning magazine is also a great resource for peer-to-peer advice from fellow RVers and industry experts.
Community- When you see an Escapees sticker on a rig, you know you've found a friend. Escapees hosts a variety of events throughout the year, including convergences, excursions, chapter rallies and Escapade. Each of these offers the opportunity to connect with other RVers and make new friends.
A complete listing of all Escapees events and a comprehensive list of member benefits are found at www.escapees.com