Arizona snowbird day trips — discover winter wilderness a short distance from your home base.
If you're one of those fortunate RVers who spends winters in Arizona, you know that it's not just the mild winter climate that makes Arizona so attractive. The popular destinations of Sedona, Phoenix and Tucson sit amid amazing desert landscapes, making them ideal for day trips to surrounding state parks that have been recognized as the best in the U.S.
Throughout these regions, top-notch Good Sam Parks provide central bases for Arizona Snowbird day trips to surrounding attractions. Get ready to experience a feeling of solitude set amid beautiful scenery, with trails that wind through the intriguing desert ecosystems. In late winter and early spring, start looking for the earliest annual wildflowers to pop their brightly-colored heads through the sand and rocks.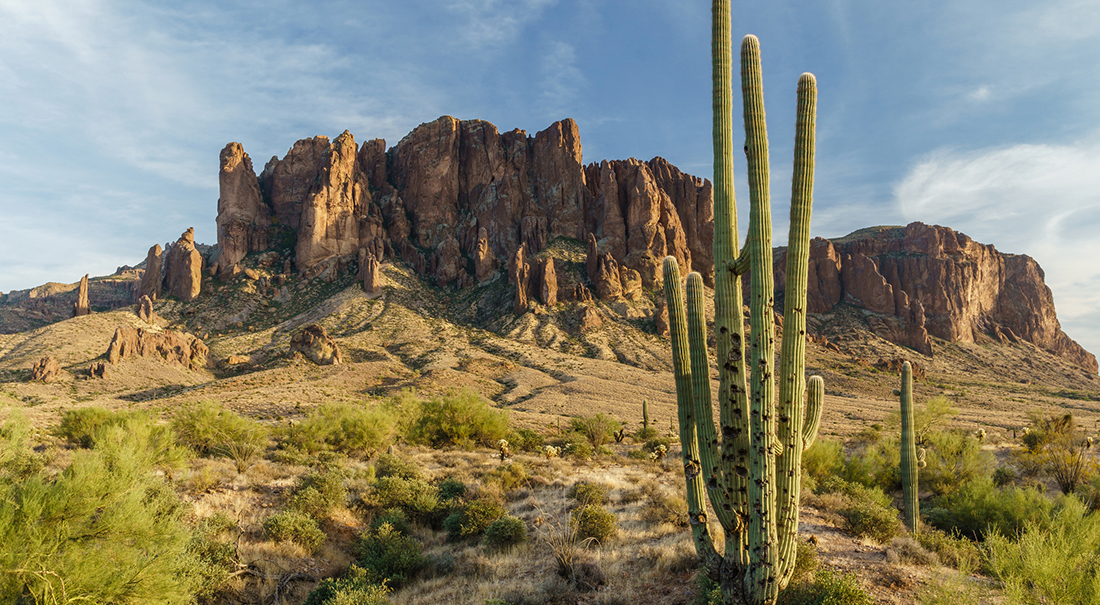 1. Lost Dutchman State Park (above) is popular day trip for folks staying near the the Phoenix Metro area. This park has many trails within the typical Sonoran Desert setting that cater to varying skill levels from beginner to advanced. This is a great time of year to check out this beautiful desert park.
2. Catalina State Park (below) lies along the base of the Santa Catalina Mountains just north of Tucson, making one of the great Arizona Snowbird day trips trip for folks visiting this popular city. This is another park dominated by the Sonoran Desert landscape, and some trails will take you a bit higher into desert scrub-type ecosystems. Numerous bird species reside here, both permanent and winter visitors, especially near seasonal washes where shallow catchments and pools provide water. Bring your binoculars for a chance to see rare birds, or sign up for one of the popular Bird Walks held by park rangers throughout the winter months.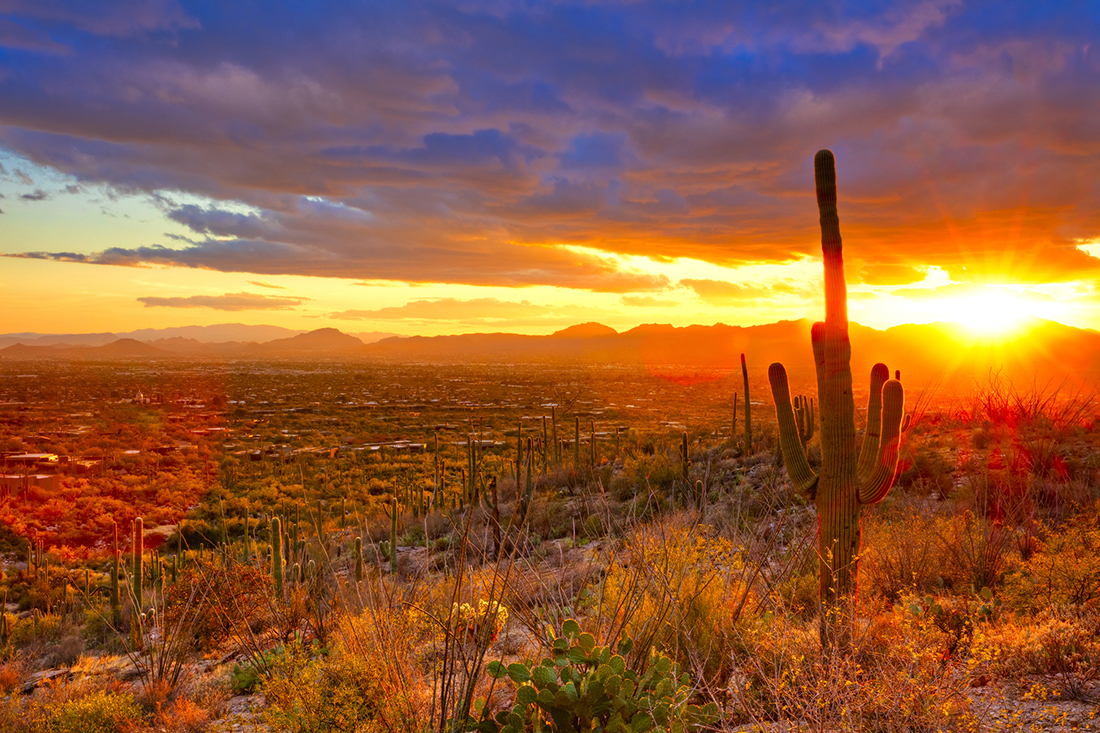 3. Slide Rock State Park, just six mile north of Sedona, is an ideal Snowbird escape. Although the Sedona area parks see the most visitors in the summer months, winter is a great time to experience their beauty with fewer crowds to contend with. Slide Rock, in addition to great area events, is home to several species of deciduous trees whose leaves provide a rainbow of colors amid the browns and tans of the dryer desert.
4. Red Rock State Park, about 9 miles southwest of Sedona, boasts 10 trails that extend into the depths of Oak Creek Canyon. In addition to the trails on park property, the award-winning, multi-use Lime Kiln Trail connects Dead Horse State Park to Red Rock through a variety of desert habitats.
You can learn more on the Arizona State Parks website.
​You can find Bob Difley's RVing ebooks on Amazon Kindle.