RV Regions by Seasons — plan ahead for your next trip.
America's Western states welcome RVers with rugged landscapes, sophisticated towns and accommodating RV parks. Make this your spring destination: Get an early start on the baseball season in the Grand Canyon State, or attend a wine-tasting party in Northern California.
Find a festival below and then book a stay at a nearby RV Park (click on the links for more information).
---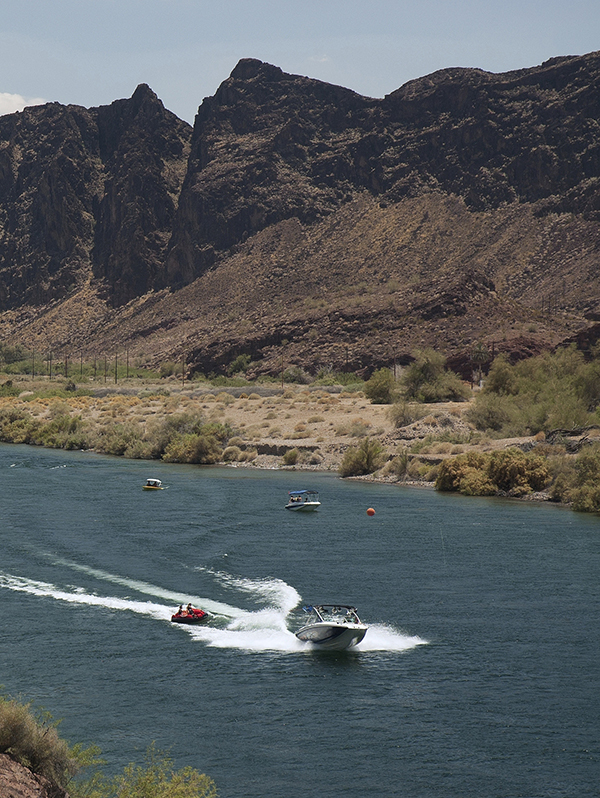 Northern Arizona Events & RV Parks
Cactus League Training, March, Phoenix. Major league baseball teams compete in state-of-the-art stadiums.
Bluegrass on the Beach Music Festival, March 1-3, Lake Havasu. This event draws local and national bluegrass stars for music, dancing and food.
Sedona Mountain Bike Festival, March 1-3, Sedona. A mountain bike celebration including bike demos, shuttled rides and more. More…
Stay here during your visit:
Black Rock RV Village, Brenda
Canyon Vistas RV Resort, Gold Canyon
Desert Shadows RV Resort, Phoenix
Distant Drums RV Resort, Camp Verde
Eagle View (Asah Gweh Oou-o) RV Resort At Fort McDowell, Fort McDowell
Grand Canyon Railway RV Park, Williams
Meteor Crater RV Park, Winslow
Payson Campground and RV Resort, Payson
Phoenix Metro RV Park, Phoenix
Pleasant Harbor Marina & RV Resort, Peoria
Pueblo El Mirage RV & Golf Resort, El Mirage
Sunflower RV Resort, Surprise
Verde River RV Resort & Cottages, Camp Verde
Vista Del Sol RV Resort, Bullhead City
Willow Beach Marina & Campground, Willow Beach
---
Northern California Events & RV Parks
Savor Sonoma Valley, March, Sonoma Valley. Sonoma Valley wineries open their doors for vino buffs from across the globe.
St. Patrick's Day Parade & Festival, March 17th, San Francisco. A festival with entertainment, arts and crafts, along with Irish exhibitors, food and kids' rides.
Sunrise at the Refuge, March, Loleta. Get in touch with nature at the Humboldt Bay National Wildlife Refuge.
Stay here during your visit:
A Country RV Park, Bakersfield
Bakersfield River Run RV Park, Bakersfield
Bakersfield RV Resort, Bakersfield
Bass Lake at Yosemite, Bass Lake
Boulder Creek RV Resort, Lone Pine
Casa de Fruta RV Park, Hollister
Coyote Valley RV Resort, San Jose
Jackson Rancheria RV Park, Jackson
Mad River Rapids RV Park, Arcata
Pismo Coast Village RV Resort, Pismo Beach
Pismo Sands RV Park, Oceano
Pomo RV Park & Campground, Fort Bragg
The Lakes RV & Golf Resort, Chowchilla
---
Colorado Events & RV Parks
Boulder International Film Festival, March, Boulder. Cutting-edge film lights up the screen at this showcase of cinema.
Rocky Mountain Horse Festival, March, Denver. See magnificent equines of every breed.
St. Patrick's Day Parade, March, Denver. The Mile-high City turns out for a salute to Irish heritage.
Stay here during your visit:
Glenwood Canyon Resort, Glenwood Springs
Loveland RV Resort, Loveland
---
New Mexico Events & RV Parks
ABQ Trolley, March, Albuquerque. Tour the best spots in New Mexico's biggest city.
Breaking Bad RV Tour, March, Albuquerque. Walk in the footsteps of the notorious Walter White, the cunning anti-hero of an iconic show.
31st National Firey Foods & Barbecue Show, March 1-3, Albuquerque. Feel the burn from hot, spicy foods cooked up by culinary experts.
Stay here during your visit:
Angel Fire RV Resort, Angel Fire
Bud's Place RV Park & Cabins, Carlsbad
Cedar Cove RV Park, Elephant Butte
Elephant Butte Lake RV Resort, Elephant Butte
Isleta Lakes & RV Park, Albuquerque
Little Vineyard RV Resort, Deming
Rancheros de Santa Fe Campground, Santa Fe
Route 66 RV Resort, Albuquerque
Santa Fe Skies RV Park, Santa Fe
Sunny Acres RV Park, Las Cruces
USA RV Park, Gallup
---
Utah Events & RV Parks
Tri-State ATV Jamboree, March 13th, St. George. Start your engines for a stellar ATV event.
Canyonlands Half Marathon, March 16th, Moab. Race through some of America's most beautiful landscapes.
Holi Festival of Colors, March 20-21, Spanish Fork. A spiritual celebration of color, yoga and more.
Stay here during your visit:
McArthur's Temple View RV Resort, St George
Shady Acres RV Park, Green River
WillowWind RV Park, Hurricane