A trip to the farmlands of southern Pennsylvania isn't complete without stopping by the home of our 34th President, Dwight D. Eisenhower.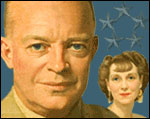 General Info: Eisenhower National Historic Site includes 690 acres of farmland, meadows, and oak-history forest next to the southwestern edge of Gettysburg National Military Park. Two streams flowing through the park, Marsh Creek and Willoughby Run, provide a rich riparian habitat for a variety of plants and protected animals. Three of the site's four farms served as a weekend retreat and resort for hosting diplomatic guests during Eisenhower's presidency. Ike and Mamie lived here full-time from 1961-1967 during his retirement and the house and grounds have been maintained just as they were then. In addition to the house, you can tour the rose gardens, PGA putting green, show barn and skeet range.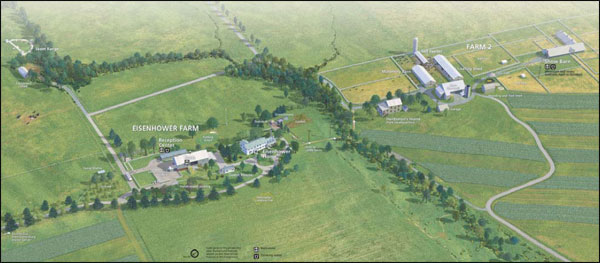 Hours and Fees: The park is open daily from 9 a.m. to 4 p.m. (except for Thanksgiving, Christmas and New Year's Day). Entrance costs $6.50 for adults ages 13 and up, $4 for youth ages 6-12, while children ages 5 and under are free. There is no onsite parking due to space restrictions at the farm. Access to the park is by shuttle bus only from the Gettysburg National Military Park Visitor Center, where you can buy tickets at the ticketing counter. Gettysburg N.P. has ample parking in the Bus/RV lot just south of the main entrance.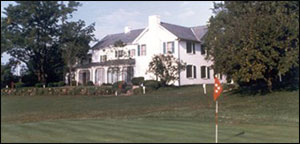 Activities: Get started by watching a 10-minute video about Ike's life, which is captioned and shown continuously in the barn's first floor. Take the 15-minute orientation tour of the grounds, which highlights how the farm was operated and used during Eisenhower's presidency. Ranger-led tours of the grounds last 30 minutes and provide plenty of insight into Eisenhower's life and times. There are also three self-guided walking tours of the grounds, supplemented by exhibits explaining the significance of each feature. For example, an exhibit at the skeet range details Eisenhower's skill as a trap shooter.
Children ages 7-12 will enjoy the Junior Secret Service Program, where they can become Junior Secret Service Agents after completing activities in the training manual provided by park staff.
The Boy Scout Trail Program features hiking trails and tours of local historic sites for which scouts can earn patches. Learn more about how your scout can participate.
Accessibility: The ground floor of the Eisenhower home, the grounds, the restrooms, and the Reception Center are all wheelchair accessible. Although the shuttle bus has a wheelchair lift, visitors using wheelchairs may arrange to follow the shuttle bus in their own car and park in the site's handicapped parking area by notifying the cashier at the Visitor Center ticket counter. Wheelchairs are also available for loan at the Eisenhower site. Some wayside exhibits also feature audio stations and text/photo content to enhance your experience.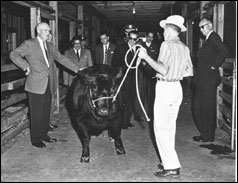 Pets: Pets are not allowed at Eisenhower National Historic Site. That's probably just as well since your pet could be a little too curious about the farm's cattle or nearby woodland wildlife.
Weather: Expect hot and humid conditions in summer, with occasional severe thunderstorms. Brisk winds and cooler temperatures are common in fall and spring.
Camping Info: Gettysburg has several quality RV parks to choose from when planning your stay. I'll list a few here for you to peruse at your convenience, rather than featuring one park in more detail like I normally do.
If you're from the southern Pennsylvania area or have visited Eisenhower National Historic Site in the past, please chime in with your stories and tips! Your insights can help others have a fantastic trip. There's plenty to see in the Gettysburg area, so tell us about your favorite spot!