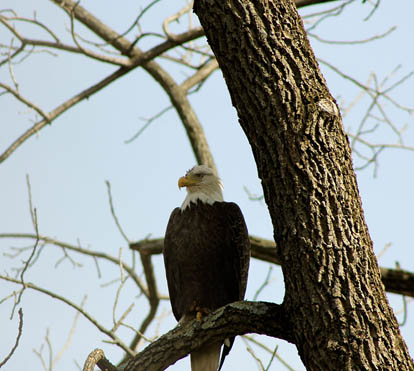 Tucquan Park Family Campground, located in the Susquehanna River hills, southwest of Lancaster,is adjacent to the Tucquan Glen Nature Preserve. Hiking, river fun and other great outdoor activities make this a perfect family camping experience. And there is so much to do nearby.
This is a great get-away location located less than 90 minutes from Historic Philadelphia, Hershey Park with all of its related attractions, the Gettysburg National Battlefield Park, close to Baltimore's Inner Harbor, and Washington DC.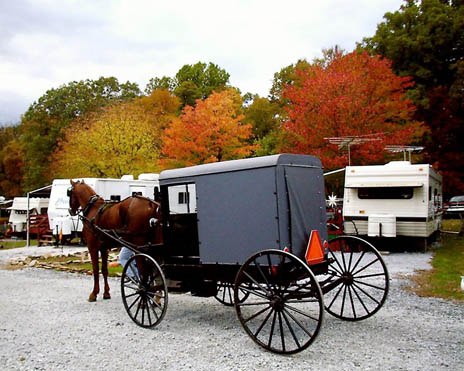 Camping at Tucquan Park Family Campground offers you the opportunity to explore and experience a real Amish Farm and House, the Lancaster Central Market, the historic Strasburg Railroad and Choo Choo Barn. The kids will love you if you spend a day at Dutch Wonderland Amusement Park. And mom will love all of the bargains at the Rockvale Outlets and Tanger Outlets located on the Lincoln Highway (US 30), the first trans-continental paved highway in America. A visit to Wheatland (Home of President James Buchanan) is a must visit for all of you history buffs.
Nearby Ephrata Cloister, one of America's earliest religious communities, was founded in 1732 by German settlers seeking spiritual goals rather than earthly rewards. Gathered in unique European style buildings, the community consisted of celibate Brothers and Sisters, and a married congregation of families.
There are plenty of activities and a full schedule of planned themed weekends, especially the annual Memorial Tournament Weekend with Horse Shoes, Shuffleboard, and Corn hole; Yard Sale; Candy Bar Bingo; Lollipop Hunt. Don't miss out on the Fishing Derby, Wacky Olympics, Golf Cart races, the Water Battle, giant Pig Roast, Paint night and much, much more.
OR….
Maybe you just want to camp for the weekend, and get away from all of the worries of the world. Relax and create a campfire, have S'mores, and create some great family memories at Tucquan Park Family Campground.
FOR MORE INFO or TO MAKE A RESERVATION:
717-284-2156
Photos: Tucquan Park Family Campground