Lafayette is at the heart of Louisiana's Cajun & Creole Country, an area known as the Happiest City in America and it's no mystery why. Their distinctive blend of festivals, food, music and culture has people from all over heading down south with a smile on their face.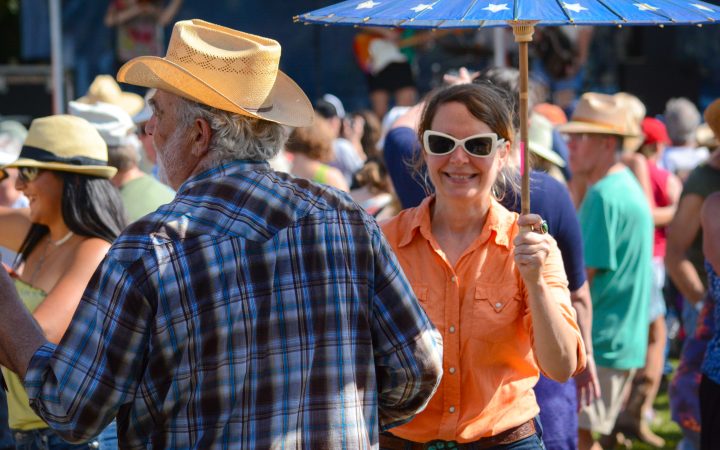 No matter what time of year you visit Lafayette they will have something for you to celebrate. From the largest outdoor francophone festival in the world Festival International (April 25-29, 2018), to the fall's Festivals Acadiens et Creoles (October 11-14, 2018) and of course Mardi Gras (February 3, 9-13, 2018).
The region is teeming with celebratory events year round. Below you'll find a rundown of some you may not have heard of. Each of these festivals offers an interesting way to discover the spirit of Lafayette. Experiencing all of them might take a few trips, but it's well worth it.
The festival is dedicated to celebrating and preserving Irish, Irish American and other Celtic cultures through entertainment. The first edition focused on music, dance, history, language and art native to Ireland, Scotland, Wales, and Brittany. Festival goers were invited to trace their Celtic routes at the genealogy tent. Children were delighted with an Irish storytelling puppet show. Things got heated at the Guinness cook-off competition, and the event got its unique Lafayette touch with a Lenten Crawfish Boil.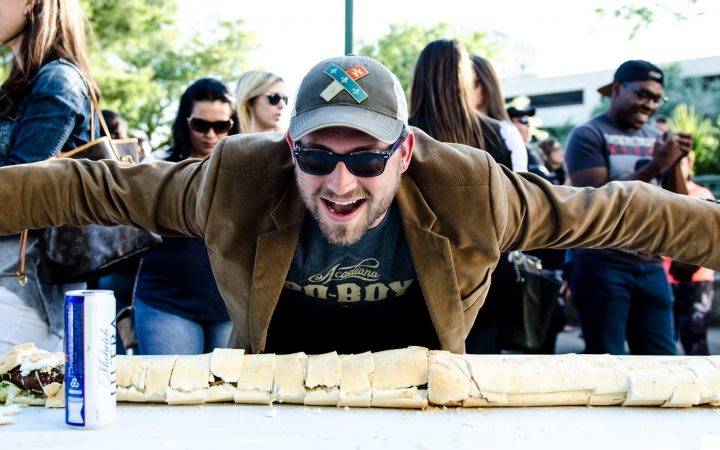 The Acadiana Po'Boy Festival is one of the most recent additions to Lafayette's happening festival scene. The first edition brought together 19 vendors offering half-sized or even smaller po'boys for festival goers to sample. There was also live music, a great variety of beer on tap, a children's activity tent to make it completely family friendly, and a world record of building the world's largest po'boy. This festival is free to enter, but you'll definitely be spending a lot to sample the deliciousness of this Louisiana creation!
Another great fall festival you shouldn't miss, the Latin Music Festival, turns the Moncus Park at the Horse Farm into an homage of Latin heritage and culture. This family friendly event is completely free for the Acadiana community and its visitors.  It delights festival goers with live music, Latin cuisine, and arts and crafts exhibition showcasing jewelry, paintings, textiles, and numerous other crafts. Dance your way into this immersive experience of Latin culture and you'll definitely want to come back for more.
The Steampunk & Makers Fair is a great mix of dressing up and becoming a steampunk hero coupled with a science fair all with a local twist. Dedicated to science, technology, education, art, and mathematics, this all-ages event gives you the opportunity for a real-life meeting with 19th century science fiction complete with creations in art, music, and storytelling.
For a complete list of festivals and events in Lafayette visit LafayetteTravel.com/Events.