Good Life RV Resort welcomes RVers to enjoy a fun-filled community.
Located in the Arizona desert near the Superstition Mountains, Good Life RV Resort is an adult community that offers days filled with sunshine, friends and fun. The magic of the Southwest is everywhere —in the swaying palms that shade some of the resort's homesites, in the Native American motif that decorates community rooms and in the flowering cacti that dot the landscape. The Grand Canyon is only a short trip away. Phoenix, Scottsdale, Tempe and Apache Junction are all within a 20 minute drive.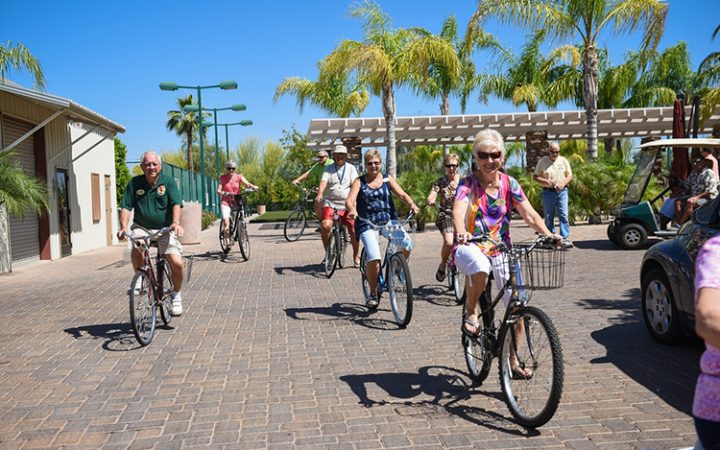 You'll enjoy good times at Good Life when it comes to fun. This Cal-Am resort is a terrific "hot spot," where guests can participate in a wide range of activities, with dancing high on the list. Be ready to get fit and stay fit, with fantastic aerobics and exercise classes. There's swimming, lighted shuffleboard and tennis, in addition to the area's many championship golf courses. Here, at your home-away-from-home, there's a busy schedule of crafts, musical groups, socials and non-denominational church services.
Good Life has everything for the RV way of life. Fine shopping centers, hospitals and churches are close by. Restaurants, concerts, MLB spring training, other sporting events and museums are ready when you are. All this, plus a clean, secure community environment add up to the good life RVers deserve. At Good Life, you may rent on a daily, weekly, monthly or annual basis. So don't delay, make your reservation today to guarantee a space. Why wait? Start living the good life now!
Discover more Cal-Am resorts.