My first camping trip taught me the importance of a little planning — and the having the right gear.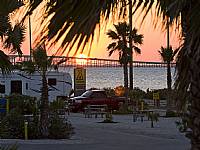 For many RVers, first camping experiences usually involve tenting in the great outdoors. For most, it's an exhilarating adventure that soon becomes a regular summer activity. However, such was not the case for my first camping endeavor. Suffice to say, mine was less exhilaration and more consternation.
It was mid November as the skies in southern Ontario Canada were filled with gray, churning clouds. Winter was soon on its way. Well, that was when I decided that a trip to the sunny south was in order. But as my girlfriend and I didn't have much extra money, I needed to deal with the budget for such a vacation. It was around then that a friend I worked with suggested that we could save money by camping once we arrive in Florida. He further offered to loan me a tent, which he had never even used that his father had given him some years back. Great, the trip was financially doable.
Camping in the Keys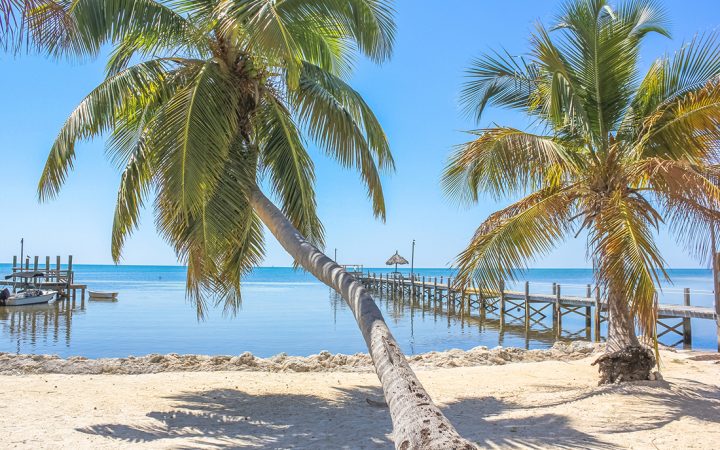 The following week, having picked up the tent, we were flying down I-75 headed for the Florida Keys. We drove straight on down, stopping only for a quick snooze in the car. We arrived at an oceanfront campground in the heart of the Keys.
I selected a large campsite that sat right on the beach by the water's edge. I was sure I needed a big site as the bag containing the tent was about the size of a navy torpedo and weighed a ton.
Once at the site, it became apparent that the beach was solid rock, not sand. I soon learned that "Coral" was what Floridians call rock!
Well, we wrestled the heavy tent out of the bag and started to figure out how it sets up. The tent pegs were difficult to place given the rough rocky surface. We had to resort to using a cooler, our spare tire, our suitcases, and rocks to support the tent lines.
But, that wasn't the worst of it. The tent was very small. It measured just over 4-feet square with a peak height of about 42 inches. I didn't need a calculator to determine that not all of me was going to fit in.
First Camping Trip Draws a Crowd
Well, with our feet sticking out and only a towel for a mattress we were soon the talk of the camp. People chuckled, they took photos, paraded down for a closer look, and just plain watched from their shiny trailers and assorted RVs.
For the next five days we learned things like canvas leaks if you touch it when it's raining. Tents can fall over in even light wind. Saltwater crocodiles that some campers warned us about do exist in the Keys, but are rarely seen. Just the same, I kept an eye open while I slept.
The final humiliating show, not counting backing over the cooler, was trying to stuff that heavy canvas tent into the seemingly small bag. The bag had obviously shrunk. I loaded it into the car with about half of it sticking out. Seems fitting!
As we drove out I heard someone say, "Those Canadians sure are entertaining". Hmmm……Now, years later, I think roughing it is camping without satellite reception.
Peter Mercer – With a not-so-great outdoor adventure
Clueless on where to go on your first camping trip? Why not check out Good Sam's top-rated campground finder?
Be prepared for your next camping trip: visit GanderOutdoors.com for all the gear you need for a great camping adventure.
Prefer to camp only in an RV? Camping World has what you need.