You can camp along Sherman's Creek or choose a shaded site. Paradise Stream Family Campground has drive-thru RV sites in their open field and RV sites overlooking their Lake Kimberly. This park is dedicated to family fun with lots of activities, and an unbelievable mini-golf.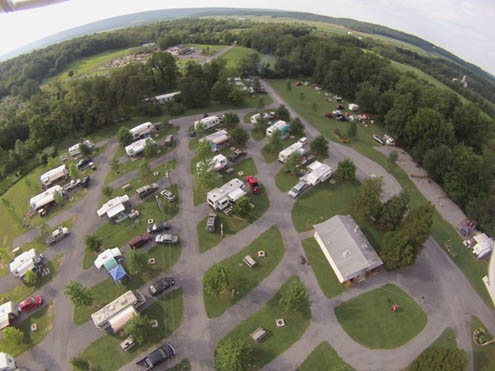 The owners are proud to welcome all campers to the place "where families come to be family." Nestled into the heart of beautiful South Central Pennsylvania, Paradise Stream Family Campground is an escape for family and friends that lets you experience all the best of camping in the Pennsylvania countryside. With great activities and spacious RV, tenting, and cabin sites, you and your family will want to make Paradise Stream Family Campground your home away from home for many summers to come. Are you ready for your own little piece of paradise? Stop by and pay them a visit!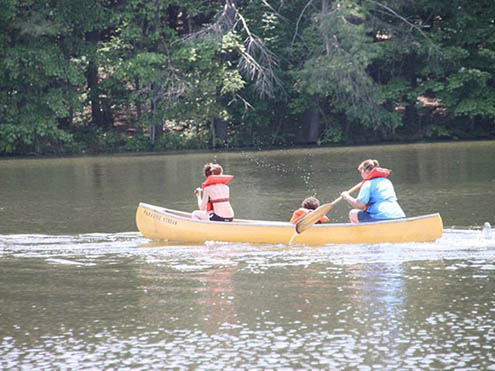 If you want to get out and experience a bit more of the beautiful surrounding area, there are a number of things to go and do with the family while you're staying at our campground. From farmer's markets to minor league baseball, there's something for everyone within easy driving distance from Paradise Stream Family Campground:
Carlisle Car and Truck Shows
For car lovers of all kinds, there are few more exciting venues than the numerous shows put on by Carlisle Events, "one of the world's largest presenters of collector car and truck events." Check their calendar for action-packed performances!
Amish Country
Paradise Stream Family Campground is located in the heart of Amish Country. So the local produce, baked goods, and craftsmanship of the Amish community is readily available for the whole family to experience. And if you plan to come, sometimes the Saturday night hayride ends up at the nearby Amish farm, where you will be treated to a typical family style Amish meal.
Antiquing
Antique shops abound in the Loysville area, so for treasure-hunters and souvenir-seekers of all kinds, there's almost certainly a piece waiting to be found nearby with your name on it!
Perry County Fair
This four-day extravaganza is a highlight of the summer. A must-see destination if you stay with us at Paradise Stream during the week of August 23-27. So make your reservations early, because our sites are always full this week.
Sherman's Valley Heritage Days
A great local experience held in October, Sherman's Valley Heritage Days is a community project perfect for the family that celebrates antique farming equipment, handcrafted items, and the "Good Ol' Days."
And if that's not enough, you can always find other fun things to do within about 60 miles of the park. Hershey Amusement Park, Harrisburg Senators Minor League baseball, Indian Echo Caverns and the Port Royal Speedway.
Whatever reason you have for coming to Paradise Stream Family Campground, just know that…
You'll love the memories you'll make…
 For more information:
Photos: Paradise Stream Family Campground