Mount St Helens captured the world's attention with an amazing explosion in 1980 and it continues to capture imaginations as scientists and other adventurers see the redevelopment of ecosystems in this beautiful environment.  Whether you are interested in exploring one of the museums and visitor centers, taking short walks, fishing or enjoying more challenging hikes you will find Mt. St. Helens a captivating place to visit!
The National Park is located in Washington State off I-5 approximately 2.5 hours south of Seattle and 1.5 hours north of Portland.  It is visited by more than one half million visitors a year in the vast area.
Brookhollow RV Park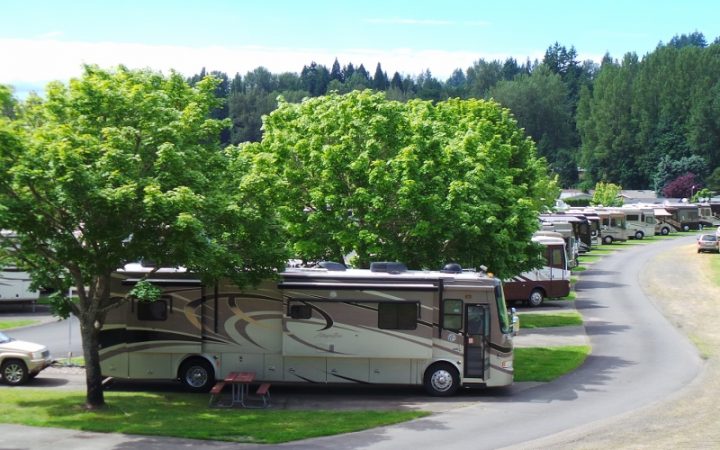 RV travelers will find a great base camp at Brookhollow RV Park in Kelso, WA.  Whether you are looking for an overnight stopover or a longer term stay, Brookhollow has a site for you!  Located conveniently 1 mile from  I-5, this is a serene, quiet park with a nice walking trail overlooking farmlands, mountain views and water with waterfowl, otters and other serene wildlife.  The park is also 40 miles north of Portland, OR. You can easily hop over the state line and enjoy all the sights and sounds of Portland and return to a quiet setting for your base camp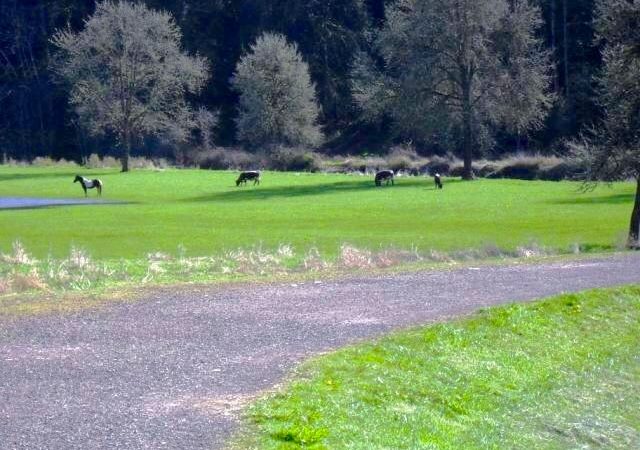 Brookhollow RV Park has friendly on-site management, club house, laundry, bath houses and more for their guests.  With 132 sites with paved roads and concrete pads the area is relaxing and comfortable with trees and lots of grass!  Pull throughs are 60' long to accommodate big rigs.
Call early to reserve your spot.  Daily and Weekly reservations available by phone or fax.  Call 1-800-867-0453 or 360-577-6474 or Fax 360-577-7107 to reserve your space today!
For daily or weekly rates visit our Reservation Page.
For Monthly reservations, please call us directly to check availability.