With so much uncertainty in the market, it's no secret that people are thinking a little more critically when it comes to spending their hard-earned dollars. Yet vacations are still an essential way to relieve stress, re-energize, and find new inspiration — even on a budget. And camping may be the alternative you need to still relax without the expense. 
So what's the most economical way to travel? What's the least expensive way to take in the sights and explore new cities? And how do you make the most of your time off without breaking the bank? 
To shed a little light, we put together a list of considerations when comparing costs between traditional vacations and camping.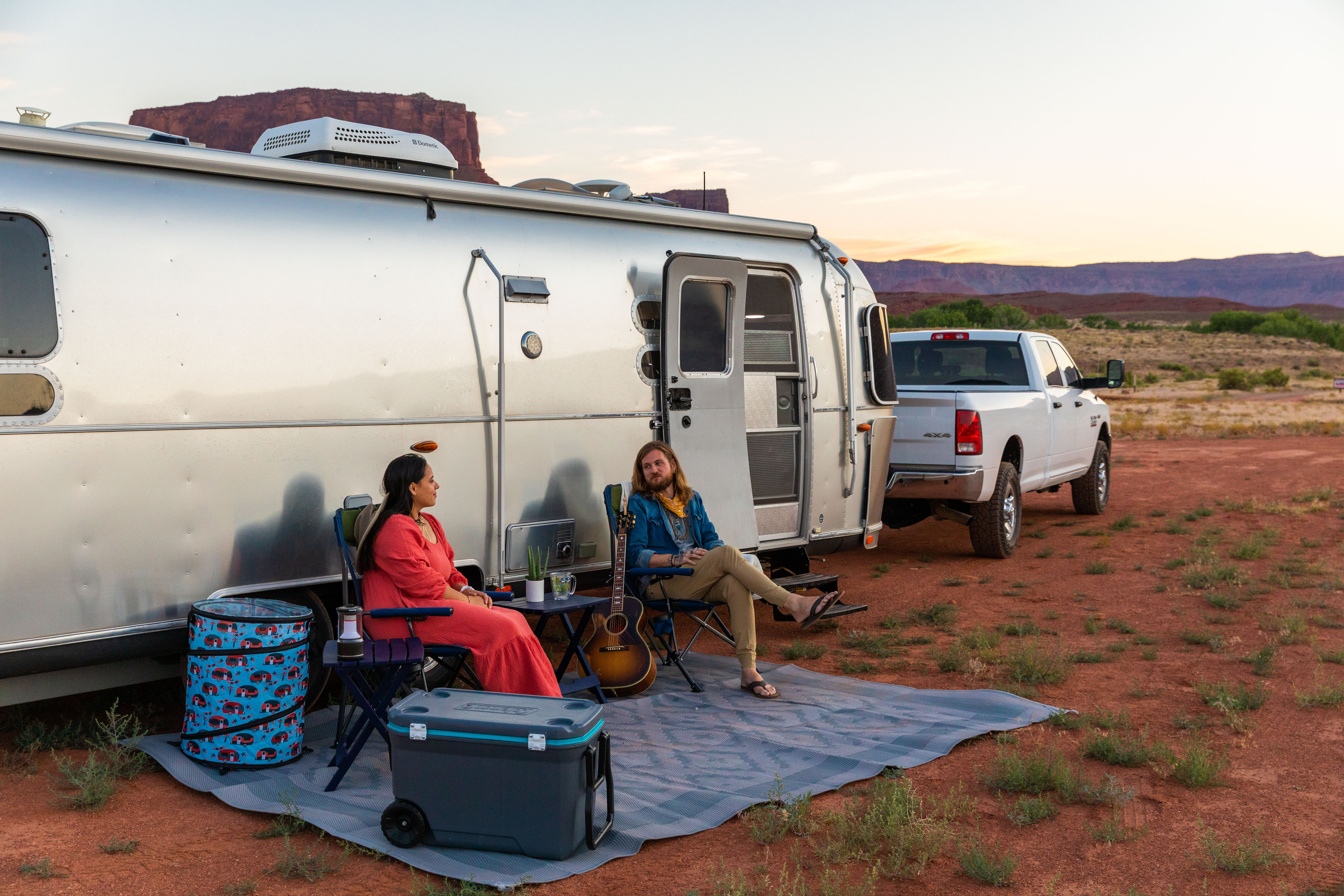 Expenses from a traditional vacation 
Traditional vacations are a great option for families, and this is by no means an indictment on those who have already planned a trip. But this is an honest look at some of the typical associated costs, assuming you haven't bankrolled a ton of credit card points. 
Flights 
Last year the average plane ticket ran around $320, with tickets to New York or Los Angeles in the $400+ range. There are certainly a ton of variables when it comes to flying, but unless you're flying a discount airline without bags, this is a pretty safe estimate.
Car rental 
There's currently a lot of volatility in the rental car market right now, but you can probably expect to pay somewhere between $30 and $40 a day for a midsized vehicle.
Also, while you think it would behoove you to make a reservation further out in advance, you stand to discount anywhere from 2% to 38% when you make your reservation one week out compared to three months ahead. And it should be noted that airport rentals will almost always cost you more than a downtown location.
Accommodations 
Between 2019 and 2022 the average cost of a hotel room spiked anywhere from 140% to 250% in destination cities. Chicago alone jumped from $107 to $321 in that same period, and that's not even the biggest sticker shock (I'll spare you the numbers from New York and Honolulu).
In 2021, $149 a night would have been considered a fair Air BnB price, but currently the median falls around $314 a night.
Food 
Unless you're planning on making a grocery run, the likelihood is that you'll be eating out at restaurants quite a bit, in which case Stuffed Suitcase estimates you should budget about $75 a day per adult. But if you're in a top-tier food town you might want to open up that wallet a little more.

Expenses from camping 
When it comes to camping you can scale up and down pretty quickly. The first thing you need to consider is what type of camping experience you're looking to have. Are you looking to go off the grid and connect with a primitive camp spot, or would you rather rent a glampground with the creature comforts of home — albeit in the open air? Maybe you're just looking for something in-between, but the good news is that you can certainly have an incredible experience regardless of your budget.
RV rental
The great thing about renting an RV is that you're effectively killing two birds with one stone and potentially combining your travel and lodging costs for you and multiple people. With that, Good Sam has a great inventory of RV Rentals, with plenty of Class A's, B's, C's, travel trailers, and 5th wheels between $100 and $300 a night. 
Fuel
While it really depends on the RV model, a more fuel-effecient rig can milk out 500 miles for about $100, while lower MPG models can basically double that. If you're just driving to a campsite in a fuel-efficient car, you can expect to pay a little less than half that.
Gear
The reality is that if you're renting an RV you can bring a lot of the trappings of home (bedsheets, pillows, kitchen supplies, etc.) and keep your gear expenses pretty low (aside from maybe a camp grill or some camp chairs). However, if you're totally going for the Bear Grylls treatment and getting the right gear for roughing it, you'll want to factor in costs for a quality tent, sleeping bag, cooking set, and whatever else you'll need to take on the elements. 
Depending on how weather-proof you want to get, the right accouterments could range anywhere from a couple hundred bucks to a couple thousand.
Campground
With thousands of RV parks and campgrounds costing around $30 to $40 a night, there's no shortage of affordable hospitality all over the country. Even when you factor in the nightly cost of renting an RV, it's usually cheaper than the average hotel.
Groceries
One of the perks of camping is that you can literally just get a bunch of cheap and delicious food and make it in bulk for you and your crew. A quick run to the grocery store (or better yet, Costco), can basically feed an army at about $10 a person per day.

Verdict 
Again, this is not to diminish the value of destination experiences, so much as it is to highlight that when it comes to having a great time for less you really can't beat camping. Once you've added up flights, hotels, food, and rentals, you're potentially looking at a trip worth thousands of dollars a person, compared to a few hundred for a group staying at a campground. 
The moral of the story is that there are plenty of great memories to be had camping, and your wallet will be way more grateful.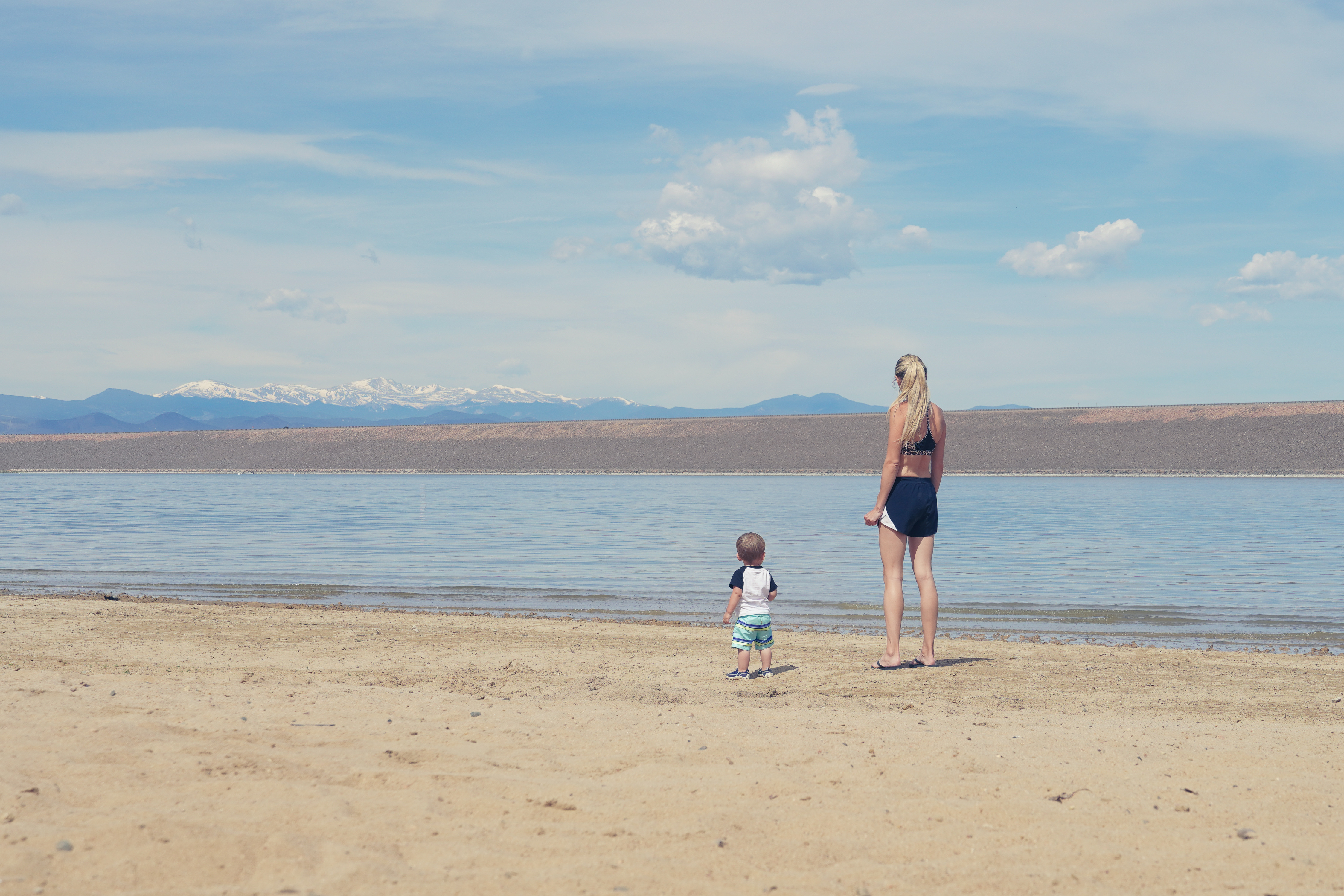 Looking to save even more?
A Good Sam Membership could save you hundreds, if not thousands, of dollars annually. With 10% discounts on over 2,000 Good Sam parks and campgrounds — as well as everyday savings from Camping World, RVs.com, Autio, and Pilot Flying J — there are plenty of great reasons to sign up today. So just what does it look like to save? Check out our ultimate guide to making the most of a Good Sam Membership to learn more.