Welcome to Wood's Tall Timber Resort in New Philadelphia, Ohio!
This 157-acre resort allows you to enjoy the true beauty of Tuscarawas County, with a 7-acre lake as their focal point of activities.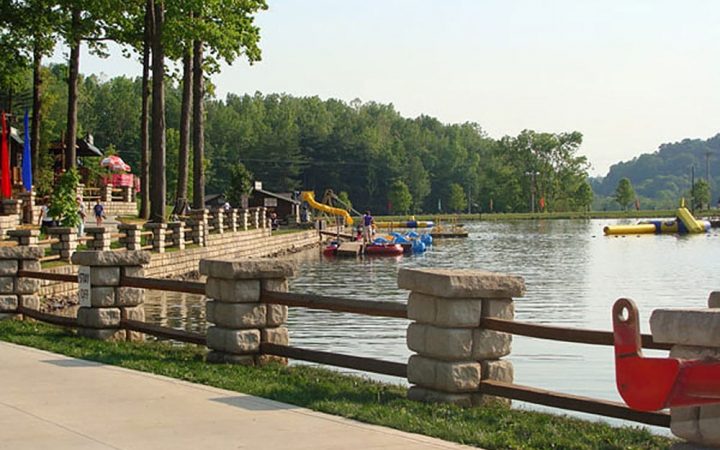 Day passes are available for lake activities including inflatable trampolines, water slides, paddle boats, electric boats and canoe rentals, for kids and adults as well! It's the perfect location for lake swimming and picnics too! Take advantage of their Woody's Grille Concession or cookout on one of their available grills. Groups are always Welcome!
There's fun for everyone, with fishing, a Woodpecker Par 3 Golf Course & Target Range, Putt-Putt, and hiking trails. It's a SUPER great location for Family Fun, Parties , Banquets and Events!! Find them on www.woodstalltimberresort.com as well as on Facebook!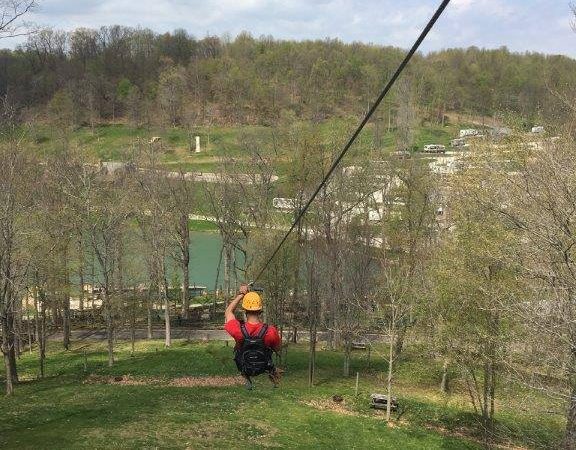 Want more of a challenge? Try Ohio's Fastest Zip-line! (Over 1 mile of cable) 14 Ziplines and 3 Rope Bridges are available for your adventurous spirit! Wood's Tall Timber even has Kiddie Zip-lines for those under 100 lbs.
Camp among their tall trees on a immaculate and quiet 30/50 amp full hookup site, or stay in one of their cozy cottages or Lakehouse Lodge. There is a Shower House and Laundromat if needed.
If you're staying for a few days, be sure to explore the surrounding areas! Amish Country is just 20 minutes away, with fresh bakery, delicious cheese and handcrafted items to purchase. Be sure to check out the Football Hall of Fame, which is only 27.8 miles away!
Call their friendly staff for more info on this unique and beautiful area packed with Family Fun Filled Activities. Call 330-602-4000 for reservations and information! Your family will thank you for bringing them to Wood's Tall Timber Resort!
Photos: Wood's Tall Timber Resort