At Southern Gap Outdoor Adventure, we offer lots of opportunities for you to rediscover the beauty – and the excitement — of being outdoors – from sights of sweeping mountain vistas and starry night skies to views of majestic elk, deer and bird species in their natural habitat. And did we mention high adventure?
Get outdoors and get off the beaten path!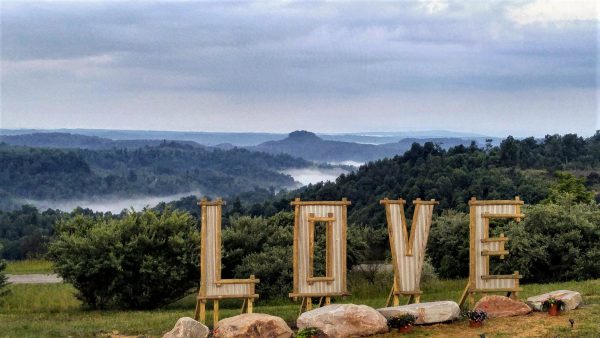 At our location nestled in the mountains of Southwest Virginia, you can also find plenty of high adventure! Ride your ATV, dirt bike or mountain bike, or even take a long hike through the more than 200 miles. 7,900 acres of connected trail access on the Spearhead Trails Coal Canyon and Ridgeview Trails. With ride-out access to the trails, you won't waste a minute of your vacation and can start making memories on the spot. Take a photo at our Virginia is for Outdoor Lovers "LOVE" letters sign. Then head off to explore the trails which will lead you through our deep forested mountains and take you to stunning views where you can literally see for miles. The trails lead to the ATV-friendly towns of Grundy and Haysi where you'll find fuel, food and shopping.
Watch awe-inspiring sunrises and sunsets and the mist as it lifts from the mountains in the morning. Reconnect with nature and redefine what relaxation means to you.
We are located at the trailhead for the Spearhead Trails Coal Canyon ATV/OHV/Mountain Bike Trail. We're a Good Sam Club campground with cabins, full hook-up pull-through RV sites and tent sites.
ATV Trails & Rentals
We offer ATV Side by Side Rentals, so be sure to check that out under our activities tab and in the Book Your Adventure section of our website! Elk viewing and guided elk tours are also available seasonally.
Standard cabins sleep 7-10 people each and our campground also offers 19 full hook-up pull-through RV sites and primitive tent camping with nightly and weekly rental rates.  A bathhouse further complements the campground, offering showers, a vending area, laundry and restrooms for the comfort of our guests.
Visitor Center
A 7,500-square-foot visitor center is now under construction and when complete will offer interactive wildlife displays, an observation deck featuring panoramic views of Southwest Virginia's beautiful mountain region and more when it opens later this year. The visitor center will also feature an artisan/heritage area to highlight area arts and crafts, a consignment area, gift shop and banquet/event room. It will also serve as a location for visitors to secure ATV permits to ride the Spearhead Trails, including Coal Canyon and Ridgeview. The permits are currently available on site in our campground office at the barn.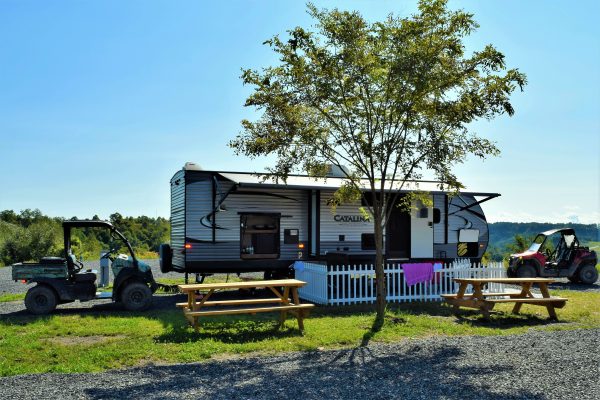 Contact us early to reserve your space by booking online or by calling 276-244-1111.
Southern Gap Outdoor Adventure website http://www.sgadventures.com
Good Sam page for Southern Gap Outdoor Adventure https://www.goodsam.com/campgrounds-rv-parks/details/default.aspx?cgid=201820933
Photos: Southern Gap Outdoor Adventure RV Park