A call to all Snowbirds!
Most Snowbirds think of flying south when planning a winter getaway, but have you ever considered flying to the West Coast? British Columbia is called "Beautiful British Columbia" for a reason, which doesn't fall short of expectations.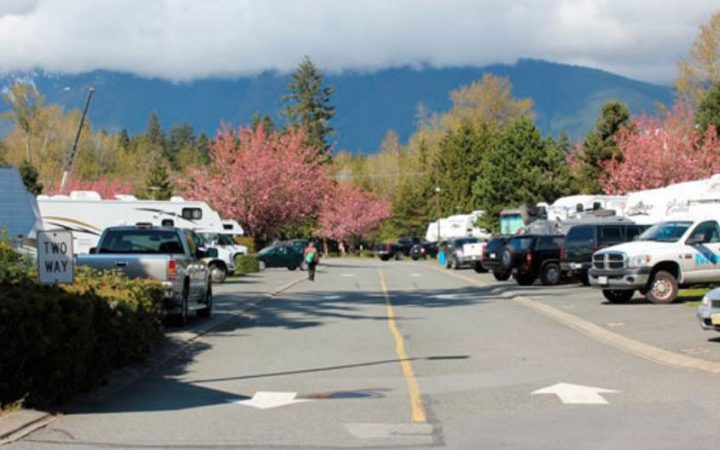 With beautiful mountainous landscapes, eye-catching city skylines and ocean views that leave everyone inspired, activities are plenty, no matter what your interests may be. Located in the heart of it all is the Capilano River RV Park. This park is are close to Stanley Park, downtown, Squamish, Whistler and the ocean. You can easily begin to envision a truly enjoyable winter when planning your next trip away.
A common misconception about Vancouver is that it "always rains." Well, the city does receive a lot of rain, this is true, but snow is a rarity. And during those rainy days, all you need is a rain jacket or umbrella. Indeed, with Vancouver's moderate temperatures, it's one of the warmest places in Canada during the winter. Between the months of October to March, the city enjoys a range of high temperatures from 6 to 13 degrees Celsius—that's 43 to 55 degrees Fahrenheit, respectively.
With such a temperate climate, Vancouverites enjoy outdoor activities year-round. These include golf, biking, swimming (for the adventurous), sightseeing, attending sporting events, festivals and more. This is something the city takes pride in; being able to take on a new experience without extreme conditions getting in the way. It makes for an enjoyable, balanced visit.
The price for winter long-term stays at Capilano River RV Park can't be beat. At $695 per month, guests are close to all of the city's amenities, including the West Vancouver Recreation Centre, which has an indoor pool and exercise equipment. If you would like more information, please give us a call at 604-987-4722 or check online at: www.capilanoriverrvpark.com.