If you're planning to spend winter in a new roost in the Sun Belt, do your homework. Here are some tips to help you get to know your snowbird community to get the most out of your winter adventures.
• Do your Internet research. Check tourism and chamber of commerce websites to learn about the area you're visiting. Also, check the official state tourism website to see what recreation opportunities are available in surrounding areas.
• Get the scoop from locals. Internet research is helpful, but nothing beats inside information from residents. Ask one of the staff members of the RV park for tips on local restaurants or activities.
• First Things First. Before setting out on an adventure in your snowbird home, make sure you know the locations of pharmacies, hospitals, urgent care centers, supermarkets and RV repair facilities.
• Volunteer. Look up local volunteer or work camping opportunities. These are great ways to learn about the area and become part of the community.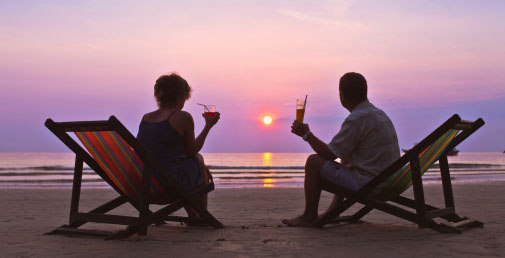 • Trails and walks. Does you snowbird area have self-guided tours? Are culinary trails available? How about history walks or art walks? Some local tourism agencies even provide smart phone apps that provide information at each stop through GPS technology.
• Hit the museums and landmarks. Whether you're snowbirding in Phoenix or Hilton Head, you should take some time out to learn about the history and heritage of your roost. A quick stop at a local museum or visitor center may significantly enhance your appreciation of the region.
• Prepare for the change in culture. If you're a northerner visiting the Deep South, it might take a while to adjust to the southern accents or different pace of life. The same goes for folks encountering a Texas twang or California "uptalk" for the first time. Likewise, if you've chosen to snowbird in a college town, be prepared for rowdy kids to fill the sidewalks on a Friday night.
• Check the weather. Don't assume that your snowbird roost will be blessed by sunshine and cool breezes 24/7. Research the weather patterns of your roost so that you're prepared for occasional rain, plummeting temperatures or high winds. Yes, even the Sun Belt occasionally gets hit by winter weather.
• Get Festive. Attend a festival and immerse yourself in the culture of the local area. But be careful. You might just fall in love with your roost and decide to move there permanently!