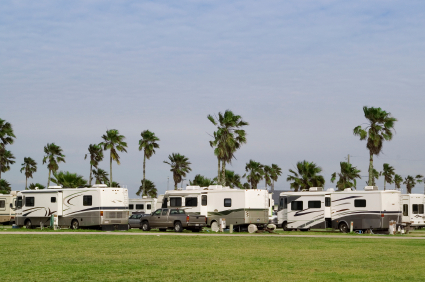 Finding the ideal snowbird destination can be a daunting task. From the beautiful Florida coast to the striking deserts of Arizona, there are hundreds of wonderful Sun Belt options.
But once you have done the hard work and pinpointed your perfect winter escape, the planning isn't over yet. You still have to find the right RV park. The good news is that there are plenty of options in the most popular snowbirds destinations no matter your tastes or preferences.
Here are the most important points to consider as you narrow down your snowbird search.
City or Country?
You may have decided that you want to be in the Tucson area. Or maybe you have chosen an east coast location like Myrtle Beach. In popular snowbird destinations such as these, there are RV parks right in the middle of the bustling cities. These parks will put you within walking distance of theaters, restaurants, and shopping.
However, you can also position yourself a little bit outside of the city boundaries if you would like to have access to all the city attractions while enjoying more picturesque scenery.
Busy or Peaceful?
Do you want an RV park with non-stop activities and recreational opportunities? Or maybe the sound of golf carts and scheduled get-togethers are not really your thing. Make sure that you research the pace of life at a park before you choose it as your snowbird destination.
Large or Small?
Whether an RV park is in the middle of the city or out in the country, the size will certainly affect the atmosphere there. If you like larger social gatherings and the opportunity to interact with lots of people from different locations, then choose one of the parks with hundreds of sites. If you enjoy smaller groups and want the chance to connect with a smaller community, there are plenty of snowbird parks with just a few dozen residents.
Whether you want a large and active community in the country, or a small park in the middle of the city, the perfect snowbird destination is waiting for you. So first identify your ideal environment, and then find an RV park to match it.