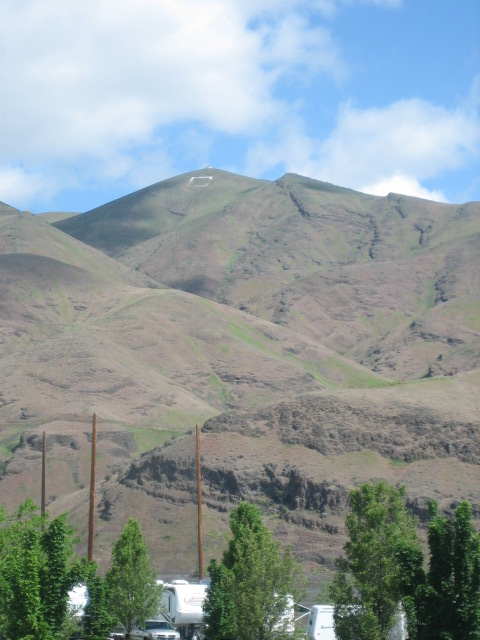 The Mystery Camper is at it again!  This time you not only have to guess where he is, but what make, model and approximate year his coach is.
The Mystery Camper has once again found another beautiful RV park somewhere in North America.  June's Monthly Mystery Challenge will be to figure out where he is now and to figure out what rig he has.  Name the place, the name of the RV park and the make, model and year of his rig.  View the photos that the Mystery Camper took.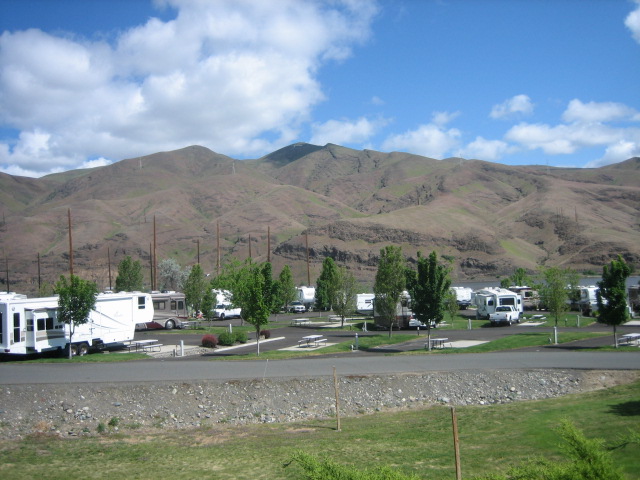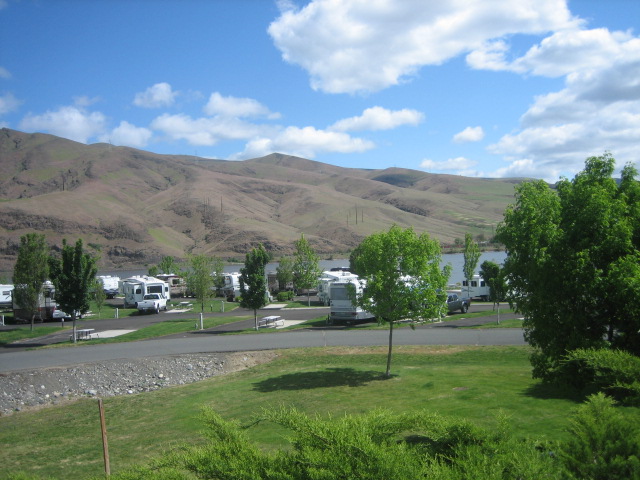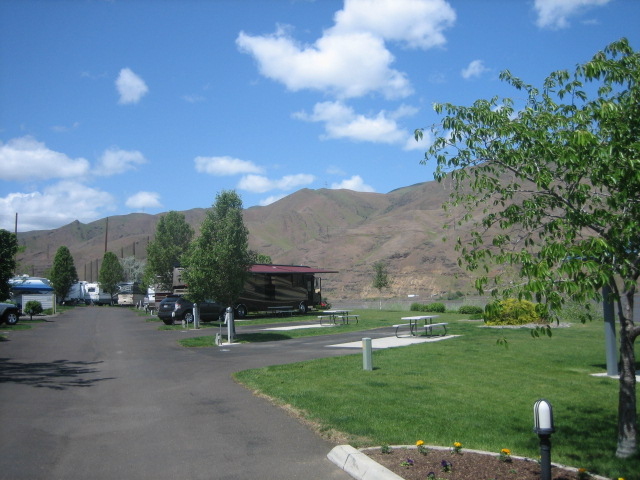 To aid you, we will add clues every day or so if required.
Clue 1:  The first letter in the city's name is displayed high on the mountain.
Clue 2: This is one of five properties operated by this RV resort group.
Clue 3: City named after one of two explorers.
Clue 4: The Gateway to Hell's Canyon.
Dennis gets the bragging rights for correctly solving both the location, Premire RV Resorts, Granite Lake, Clarkston, Washington.  He also guessed the correct motor home, 2009 Monaco Camelot.  Good going Dennis.
So, let's hear your guess.  This one may very well be the toughest yet.  Post your solution in the comments section below.
Roaming The Country    –    Lug_Nut    –    Peter Mercer