Spring in Rayford Crossing RV Resort, Texas is ready to blossom and Winter Texans are heading home soon, but not before one last fun Winter Texans' Party at Rayford Crossing RV Resort!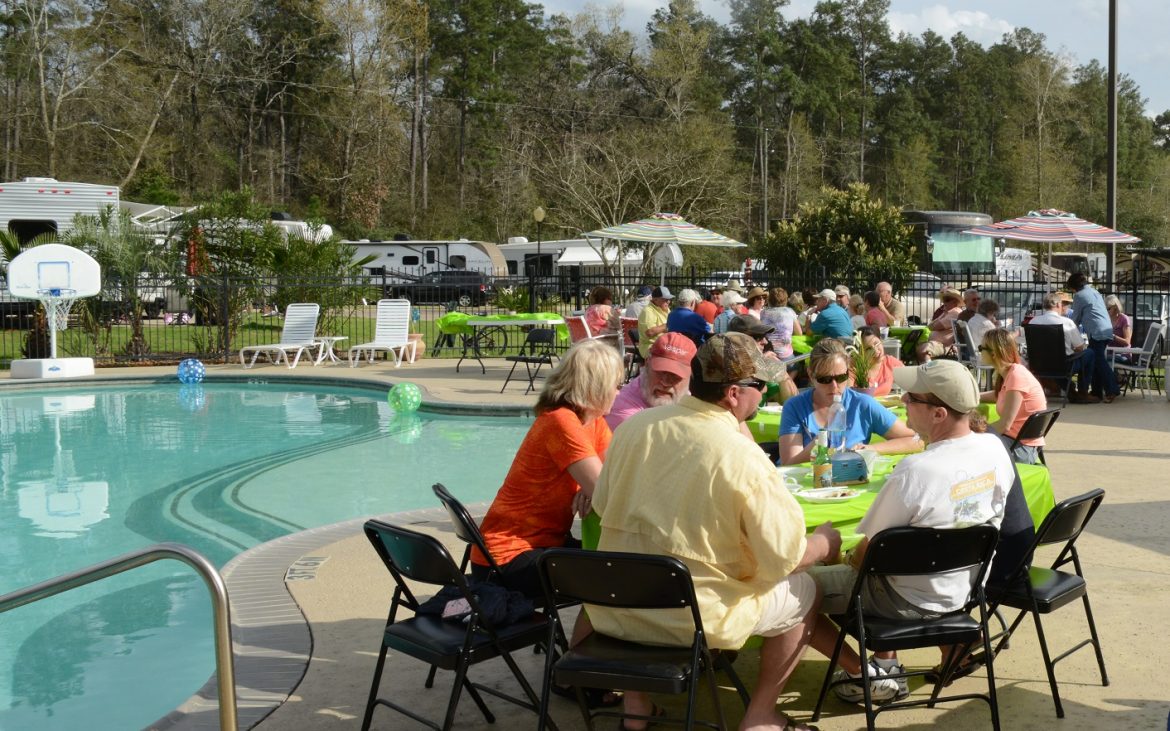 This annual March social event at Rayford Crossing RV Resort lets visitors have one last get-together to socialize and play until they hit the road back to Texas again to soak up the mild winter season.
Be sure to check out Rayford Crossing's extensive Spring social calendar for the area too – there's all kinds of fun and entertainment to enjoy each week.  Be sure to like their FaceBook page to keep up-to-date on what's on and local happenings!
At Rayford Crossing RV Resort, winter visitors will find weather, shopping, restaurants and everything they want or need for their stay nearby, but with all there is to offer right on-site, they also find fun and sun without venturing out at all.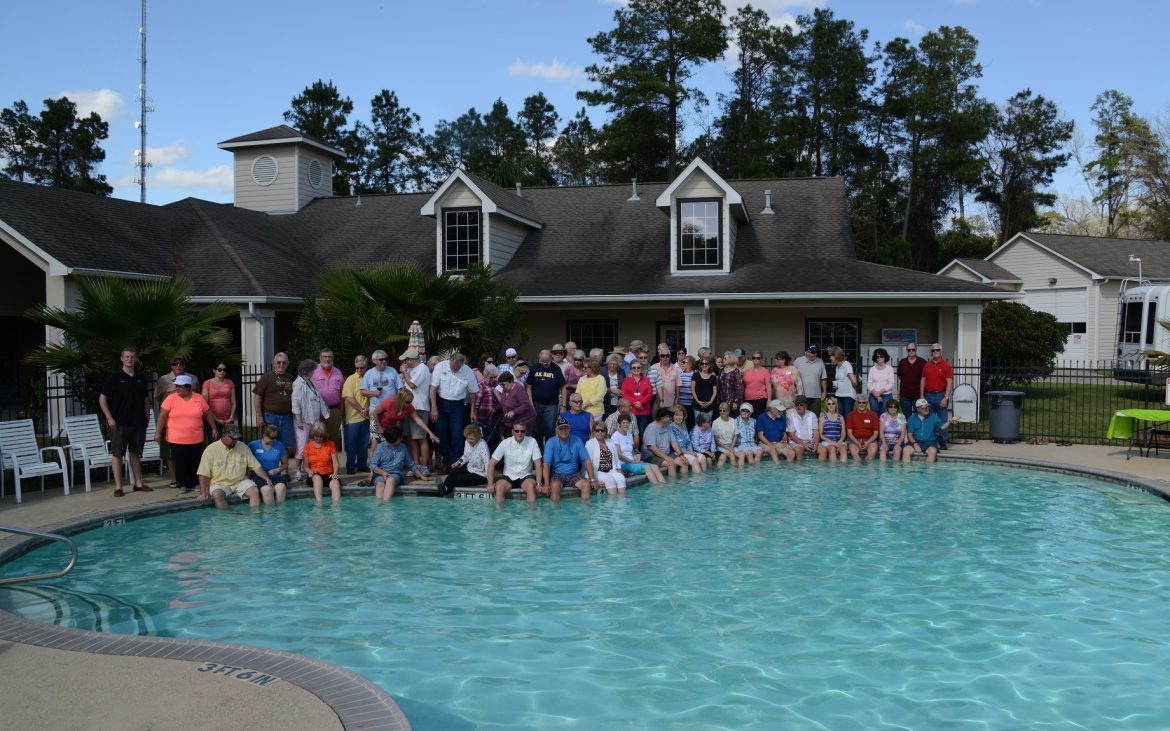 Snowbirds passing through on as you head back north, might want to take the time to check out Rayford Crossing RV Resort and have a taste for yourself of what  they have to offer!
Privately owned Rayford Crossing RV Resort is located in Spring, Texas (about 20 miles north of Houston.) with an endless array of activities for the whole family, from hiking and biking trails, fishing, and swimming to a recreation hall and a playground for the kids, and so much more. Whether you like getting out and running around or you like the peace and quiet this is modern RV Park has been designed for today's RV's with FHU, spacious RV sites and concrete streets and pads. Lightning fast Wi-Fi and the most popular cable channels are complimentary.