South Dakota's Crazy Horse Sculpture can't be missed.
A visit to the Black Hills of South Dakota provides an excellent opportunity to see a work in progress to commemorate Crazy Horse—one of the great heroes of Native American history. Situated between Custer and Hill City, South Dakota, a granite stone sculpture is being created that will ultimately surpass Mount Rushmore in height.
Standing at 564-feet tall, the work-in-progress statue all started with a sculptor named Korczak Ziolkowski. Although he had no formal training or education, acclaim for Ziolkowski's sculpture work at the 1939 New York World's Fair brought him to the attention of South Dakota Chief Henry Standing Bear. Prior to beginning this project, Ziolkowski had worked on the Mount Rushmore site. In 1948, with only $174 dollars left to his name, Ziolkowski accepted an offer from the chief to sculpt Crazy Horse. With his wife Ruth and their 10 children, he relocated here to begin work on this mountain sculpture. Ziolkowski subsequently battled financial hardship, prejudice, injuries and advancing age in the process. A Crazy Horse Memorial Foundation was created over the intervening years to enable his work to continue.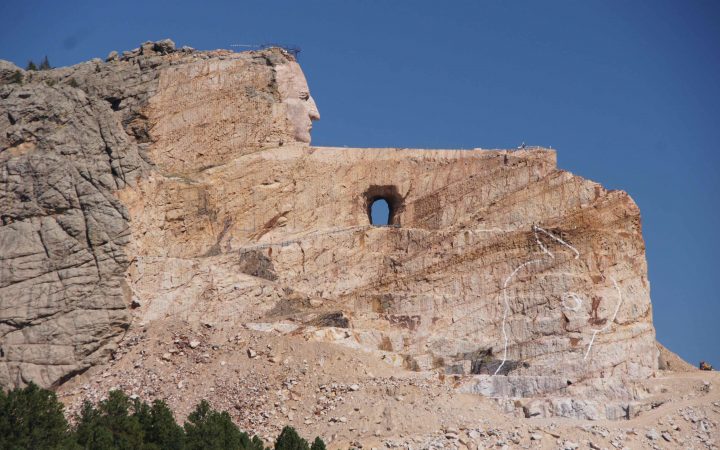 South Dakota's Crazy Horse Legacy
From the age of 40 until his death in 1982, Ziolkowski devoted his life to this creation. Knowing the time needed for the project would exceed his life span, he left detailed plans and scale models to continue the work. Ruth, with the help of seven of their children, oversaw the work until her death in spring of 2014.  The sculpting continues to this day under the guidance of the Ziolkowski progeny. Along with the work of carving the mountain statue, the family's work has also enabled the completion of a visitor's center, museum and college at the site without any Federal or State funding.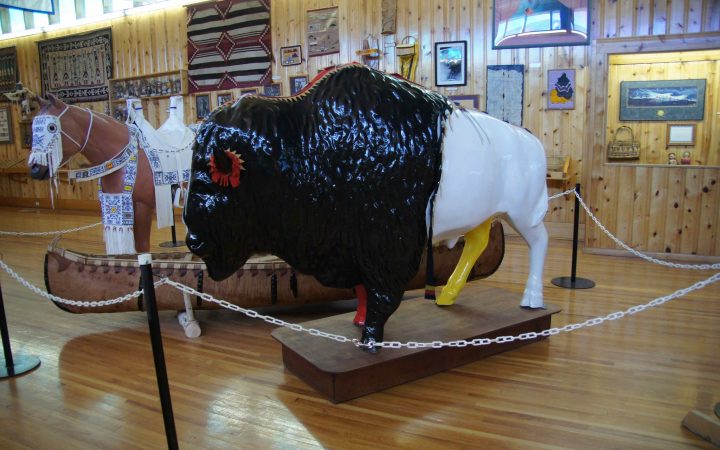 After viewing the impressive sculpture, take time to tour the phenomenal museum here. In June or September, consider witnessing one of only two annually scheduled night blasts to see a spectacular ceremonial blast that lights up the mountain with incredible fireballs and specially designed pyrotechnical features.
Beaver Lake Campground nearby in Custer is a great place to find the perfect accommodation for your stay, from RV spaces to a teepee, cabin or tent site according to your specific preferences.