Saugeen Springs RV Park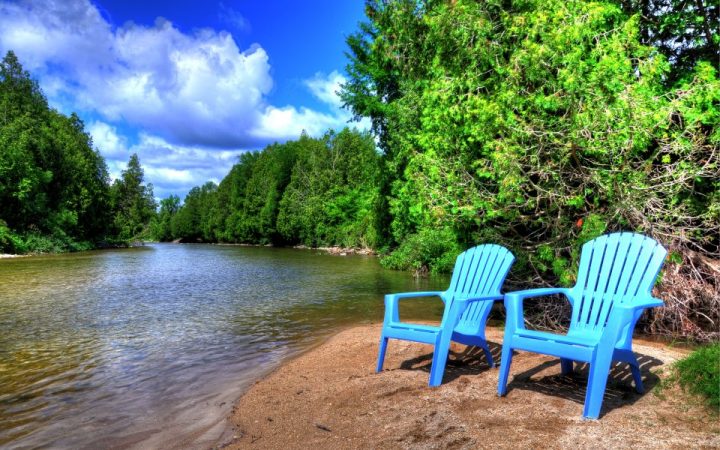 has been privately owned by The Serez Family for 12 seasons. Family is very important to us and we would love to have you join the many campers that have come and gone since the park began in 1970. We are proud to be a family-friendly park, creating a fun and safe place for you to enjoy your vacation with your family. You are welcome for a night or for the season.
Attractions and Sights to Explore
Saugeen Springs RV Park is centrally located to the many attractions of Grey Bruce, Ontario. From our Park you can be to Sauble Beach, Owen Sound, Southampton or Kincardine in about 45 minutes. Within a 10 minute drive you can visit McGowan Falls or the restaurants of Hanover.
Grey Bruce Country is known as Ontario's Natural Retreat. We have beautiful waterfalls, hiking trails, canoe routes, tubing on the Saugeen River, biking trails & bike parks and much much more. It is definitely a place to explore.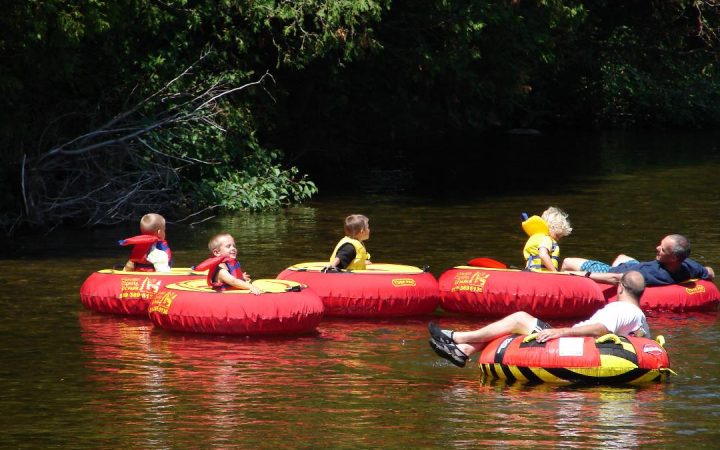 River Tubing on the Saugeen River is a MUST-DO while staying at Saugeen Springs RV Park. We can even send you on a 2 hour float down the Saugeen River right from our own swimming hole. We have several River Tubing packages available for the whole family to enjoy.
Saugeen Springs RV Park is the home to some very loved farm animals. You will enjoy visiting the horses, mini horses, sheep, lambs, goat, ducks, cats and dogs. You can see the animals being fed, learn their names and pet them. The highlight of every spring is the birth of our new lambs. View our website for more details.
Amenities and Accommodations
Our camping guests enjoy spacious campsites with many along the riverfront. We have large sites for tenting and RV camping. We are Big Rig Friendly. If you don't have your own tent or trailer we have Cabins, Cottages and Trailer rentals so that you can enjoy the camping experience. We are also Pet Friendly – with an enclosed dog run. We know dogs are a part of the family too!
Check out our website to see all of our Special Camping packages we have available. We have extended Spring and Fall stays, great deals for Canadian Camping week, Day Guest Tubing and Campfire packages to name a few.
Come and relax on the River, take the time to unwind from your busy life, and enjoy Saugeen Springs R,V. Park and the Grey Bruce! We can provide you with information on tourist attractions in the area. At the end of your day of exploring, unwind at Saugeen Springs around your campfire…..and don't forget to pick up a s'more kit in the store!
For more information and to book your vacation destination go to SaugeenSpringsPark.com