Ramblin' Pines Campground is a family park nestled in a quiet, peaceful wooded setting and located in the center of the Washington-Frederick-Baltimore vacation attractions.
No other campground offers you such easy access to outstanding urban attractions from such an incomparable rural setting. For those of you that aren't looking to go outside the campground for your vacation, Ramblin' Pines Campground has plans for you, too. Whether it's a game of horseshoes or swimming, miniature golf or hiking our trails, you can share a lot of camping fun and recreation at this park.
If you are looking for a great camping experience, but want to visit many of the nearby attractions, then Ramblin' Pines Campground is the place for you and your family. Every weekend can be a new adventure:
The Baltimore & Ohio Railroad Museum
Ellicott City Station is the oldest surviving railroad station in America, and was the original terminus of the first 13 miles of commercial railroad in the country.
Created by act of the Maryland state legislature on April 7, 1876. (Its name was changed to The Maryland Zoo in Baltimore in 2004.) It is the third oldest zoo in the country, behind Philadelphia (1873) and Cincinnati (1874).
One of the world's most beautiful and storied amphitheatres. Nestled in 40 acres of forest, smack between Washington, D.C. and Baltimore. If the backstage walls could talk, they'd echo Roger Daltrey and Robert Plant. Both trading some wicked stories about when the Who and Led Zeppelin played here in the '70s. Now Animal Collective has ensured its legendary status, by naming its genius CD "Merriweather Post Pavilion".  Homage to the band's favorite venue. A concert season at Merriweather Post Pavilion is like putting your iPod on shuffle: the calendar features the best in rock, country, rhythm and blues, pop, jazz, hip hop, alternative, electronica and classical.
The American Visionary Art Museum
Seeks to build upon the ancient Native American Vision Quest, and other similar self-revelatory journeys undertaken by visionaries in different times, cultures, and places
And if golfing is your "thing", then you will enjoy the many choices close to Ramblin' Pines Campground: Waverly Woods Golf Course, Willow Springs Golf Course, Montgomery County Golf, Caves Valley Golf Club, and River Downs Golf Course—all within a few minutes drive from the park.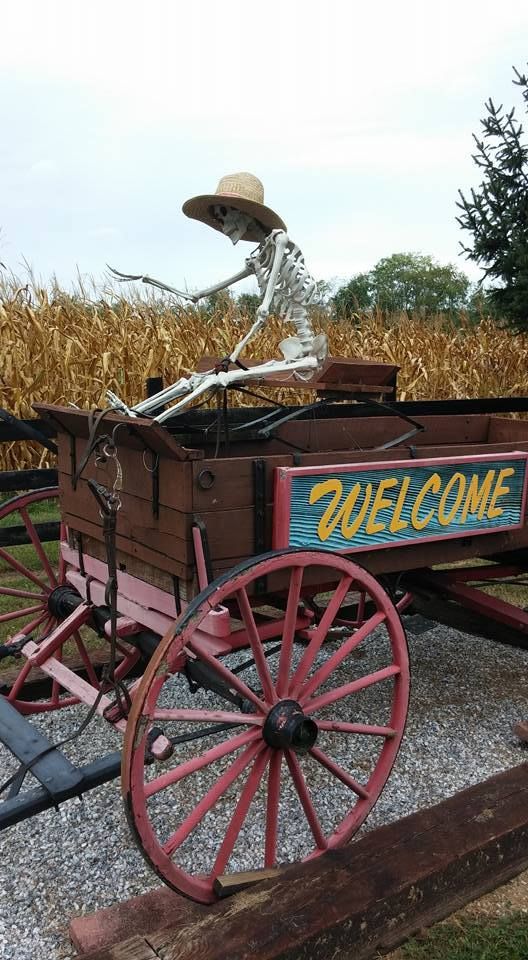 There is just so much to do and see—at the campground, and nearby.
FOR MORE INFORMATION:

410-795-5161
800-550-8733
Photos: Ramblin' Pines Family Campground & RV Park