Auburn University is recognized for its prestigious academics and athletics, but our traditions make this small town a special place every fall. The Auburn Family is a special phenomenon and one that those of us who are a part of it can confirm.
The culture and traditions here make Auburn truly unique.
On a football Saturday, these traditions come to life! Whether it's an 11 a.m. or 7 p.m. kickoff, the day always begins with tailgating. Auburn students and fans set up tents, games and grills all over the university's campus that overflow into the streets of downtown.
Closer to game time fans gather at the intersection of Heisman and Donahue for our legendary Tiger Walk. With hands reaching out to adoring fans in every direction, football players and coaches make the trek from the athletic complex to the stadium. This march is lined with fans of all ages singing fight songs, chanting, and cheering them on along the way. The band and cheerleaders lead the crowd in school classics as the parade makes its way to the stadium.
One of our most notable and distinguishing traditions takes place inside the stadium minutes before kickoff: one of the Auburn University School of Veterinary Medicine's rehabilitated eagles, either golden or bald depending on which is up for the day's task, circles the crowd as the stadium roars with a "WARRRRRRRRRRRRR…." It then lands in the center of the field where the battle cry is complete: "EAGLE, HEY!" This is a tradition that will stop you in your tracks every time!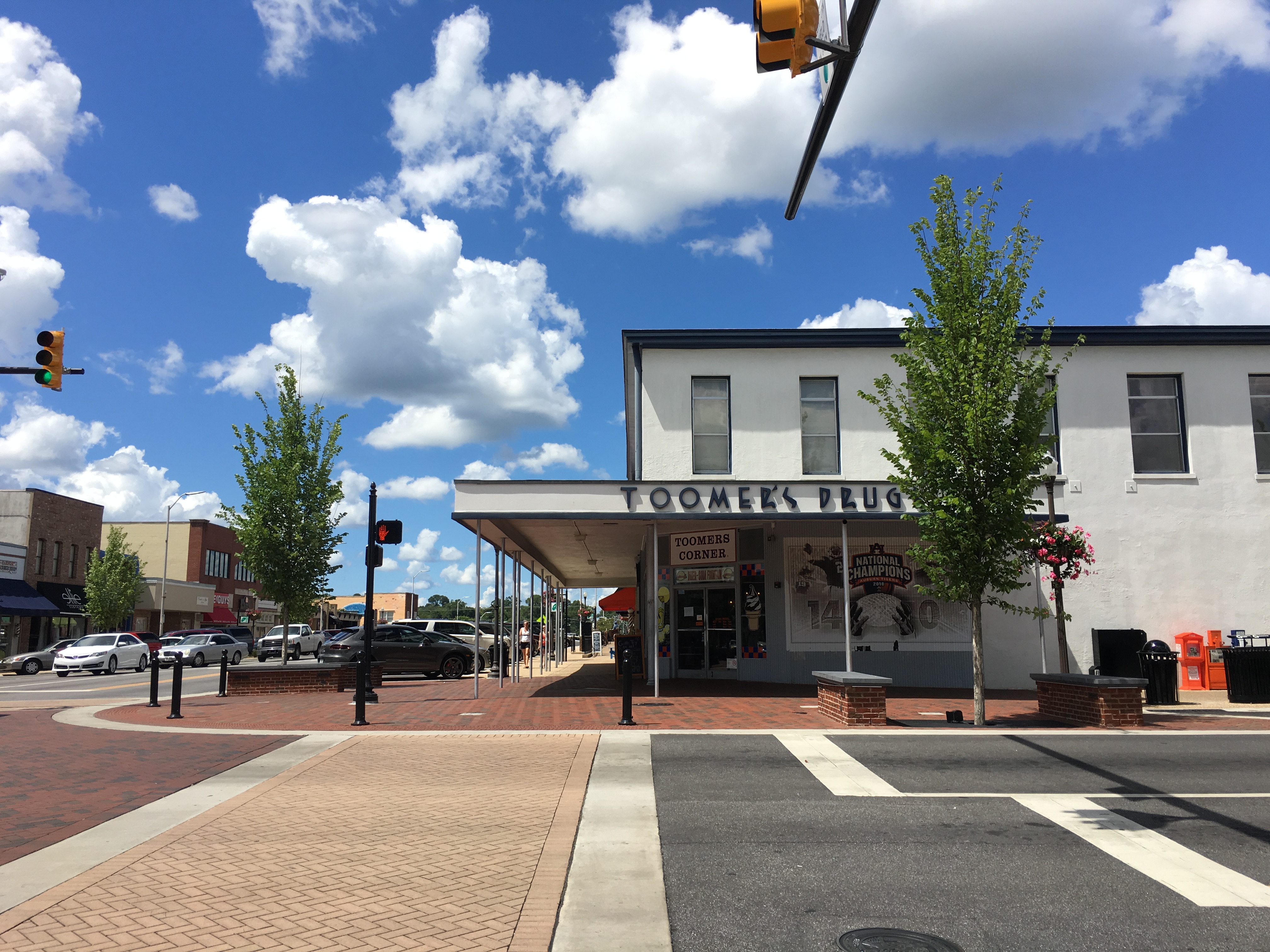 Following a win, fans head down to Toomer's Corner where the two oak trees are located. Fans roll the trees and anything else that will stand still with toilet paper in celebration of a successful day! Rolling Toomer's Corner is a time honored tradition in SEC sports history.
A football Saturday in Auburn is a special experience and one you will never forget!
Check out Auburn Football Schedule, Scores & Standings
http://www.auburntigers.com/sports/m-footbl/sched/aub-m-footbl-sched.html
http://www.secsports.com/schedule/football/auburn-tigers
Photos: Auburn and Opelika Tourism Bureau