Be our guest and enjoy the Painter's Sunsets and Starry Nights at Santa Fe Skies RV Park in New Mexico!
Nestled on the Western Slopes of the Sangre de Cristo Mountains looking out upon the vast Rio Grande Valley, the City of Santa Fe has stood for nearly four hundred years underneath beautiful blue New Mexico skies. Santa Fe Skies RV Park is located just south of Santa Fe city and rests on the top of a hill. Visitors can enjoy the wonders of the nation's oldest capital city and take in the spectacular beauty of the region. Enjoy the beautiful panoramic view of the total Santa Fe area with unobstructed sunrise and sunset views from the Turquoise Trail!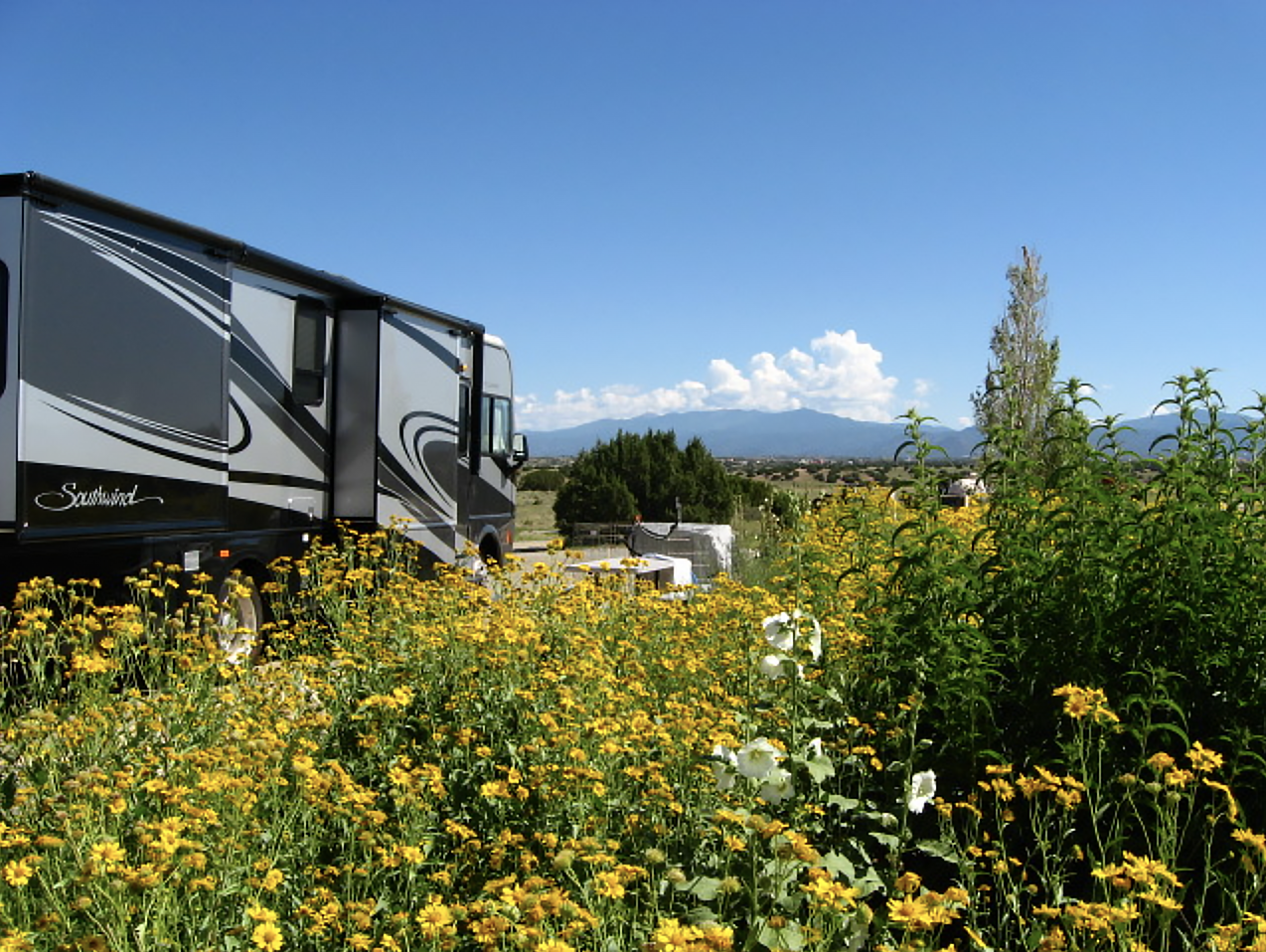 Santa Fe Skies RV Park – All-size rigs can enjoy our "Big Rig friendly" location. Fifty-five sites are pull-thrus designed to accommodate large motorcoaches and travel trailers. All sites are equipped with 20/30/50-amp electrical service, with water and sewer available at all pull-thru and almost all back-in sites. Your pets will appreciate this pet-friendly park, and their owners will appreciate that free Wi-Fi is available. The on-site solar power project supplies environmentally friendly, sustainable power. Bathrooms receive rave reviews from guests. Enjoy dance lessons weekly in the conference area, which is available for rental for special events.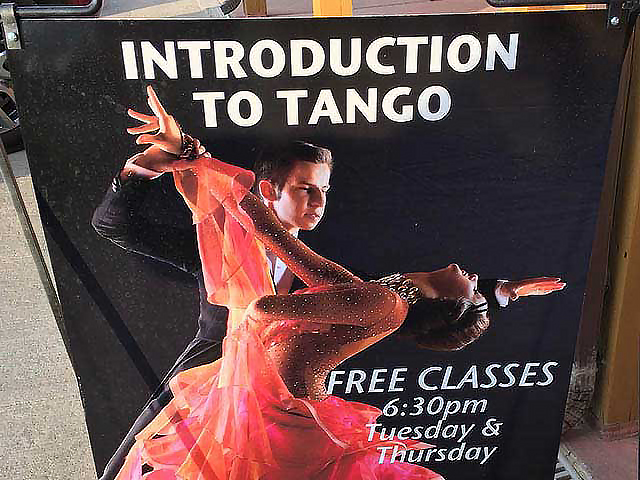 Many of the sculptures in the Santa Fe Skies Sculpture Garden were created by Joe Forrest Sackett, an Albuquerque artist. Joe's sculptures are often abstract and sometimes geometrically based. He works mostly with steel but uses other media as well. His techniques include welding, forging, casting and carving.Themes are varied. Sackett believes, "Art has teeth and can bite. It should be provocative. However, provocation without beauty or charm is hollow, so I want my work to look good."
The RV Park is within a short driving distance to two major shopping malls (one an outlet mall), several restaurants, a large supermarket and other local businesses. Santa Fe Skies RV Park is located just off the scenic Turquoise Trail, which includes the historic Villages of Cerrillos and the artist center of Madrid. It is only a short distance from the 17th Century Spanish Colonial Living History Museum, El Rancho de Las Golondrinas, which was the last overnight stop for travelers coming to Santa Fe on the El Camino Real from Mexico. Enjoy all the best of The City Different – Santa Fe — with excellent dining, rich cultural sites, artists galore and more!
Whether you're a single RVer or a group looking for a great location, check out Santa Fe Skies RV Park, where guests return year after year for the beautiful sunsets, big rig friendly sites, a sculpture garden and the friendly support at this family-owned park.
Send in your reservation request today or call 505-473-5946.