When it comes to RV travel, a cat will adapt to its new "home" far easier than you might imagine. Our cat, "Snoopy," was four months old when we became full-time RVers. He's been on the road now for years without a problem.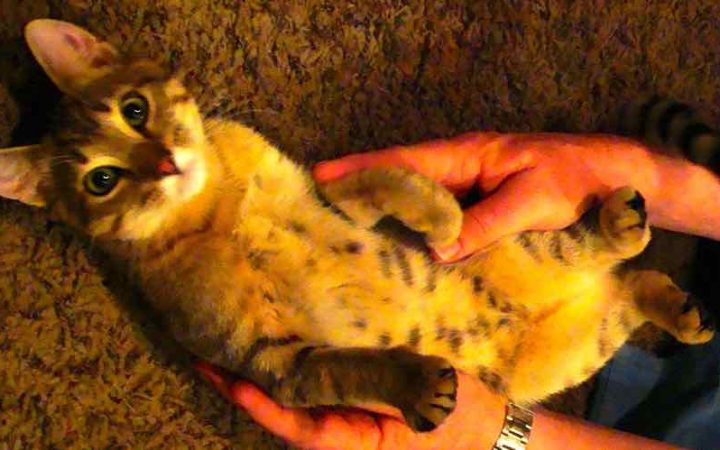 Motion sickness has never been an issue, possibly because we don't confine him in a pet carrier while we are underway. RV park management has never charged extra for his presence, nor restricted our entry. As an "inside" kitty, Snoopy doesn't utilize the establishment's pet park, nor walk on their premises. The only challenge in this regard is finding a convenient spot in the RV for Snoopy's litter box. In both RVs we've traveled in, we've satisfactorily accomplished this task in an out-of-the-way corner.
Cat Steps
Some cautionary words about steps we take to assure Snoopy's safety:
Beware while moving slides in or out—they can harm a pet (we hold Snoopy during the process).
We're mindful of outside temperatures when Snoopy is left alone in the coach, setting the air conditioner or heater to maintain a safe temperature.
Review the interior of cabinets and closets, along with closed slides that could yield access to wiring, plumbing or open spaces that could trap your feline as it inevitably explores its surroundings. Block openings to these spaces. (We keep doors or drawers closed, and use pillows, fabric or a piece of wood to block his explorations).
Make sure vaccinations are up-to-date and carry a written certificate from your vet.
If you are planning on crossing country borders, check on regulations (you don't want your pet to be quarantined nor denied passage in either direction while traveling to (or back from) a foreign destination.
What to bring along for your pet? Remember their food and water dishes. Camping World has a nice selection of non-breakable options. Your pet will appreciate their customary bed. However, Snoopy found the sofa and our bed to be as comfortable as his own! Snoopy is easily amused watching the activity going on outside the coach, but don't forget a toy or two.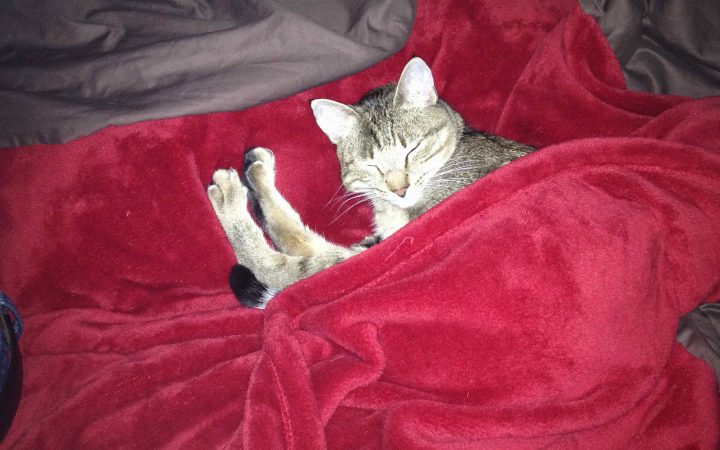 Introduce your cat to RVing. All of you will enjoy the trip, and you won't have to board your best friend in a kennel while you are traveling.
From along the road,
Chris