In this April news recap, we're looking at a couple of developments in the world of zero-emission recreational vehicles, new Camping World locations in Oregon, California, Arkansas, and Michigan, and possible falling gas prices nationwide. Lastly, we look at a recent state bill introduced in California that aims to solve some of the reservation madness many campers face trying to book popular destinations. 
Want to learn more? Subscribe to the blog to stay updated on all things Good Sam and receive helpful articles and monthly news updates. 
A closer look at the Winnebago eRV2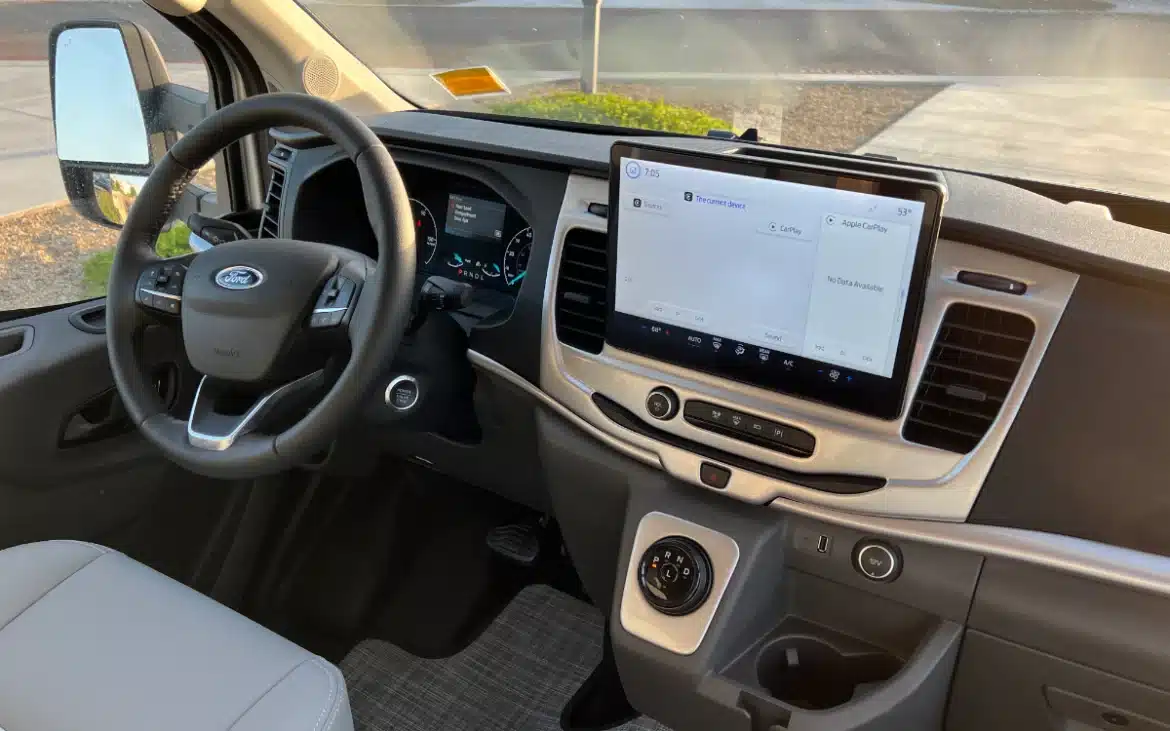 This year Winnebago introduced a second-generation all-electric van prototype called the eRV2, and this week RV.com gave us an exclusive inside look at all the vehicle currently offers. 
Winnebago states that they have put in over 18,000 miles of testing on this all-electric platform that currently offers a range of 108 miles on a single charge. The eRV2 can also camp off-grid for up to seven days, and it features 500 watts of roof-mounted solar panels and a 15-kilowatt-hour 48V lithium battery system.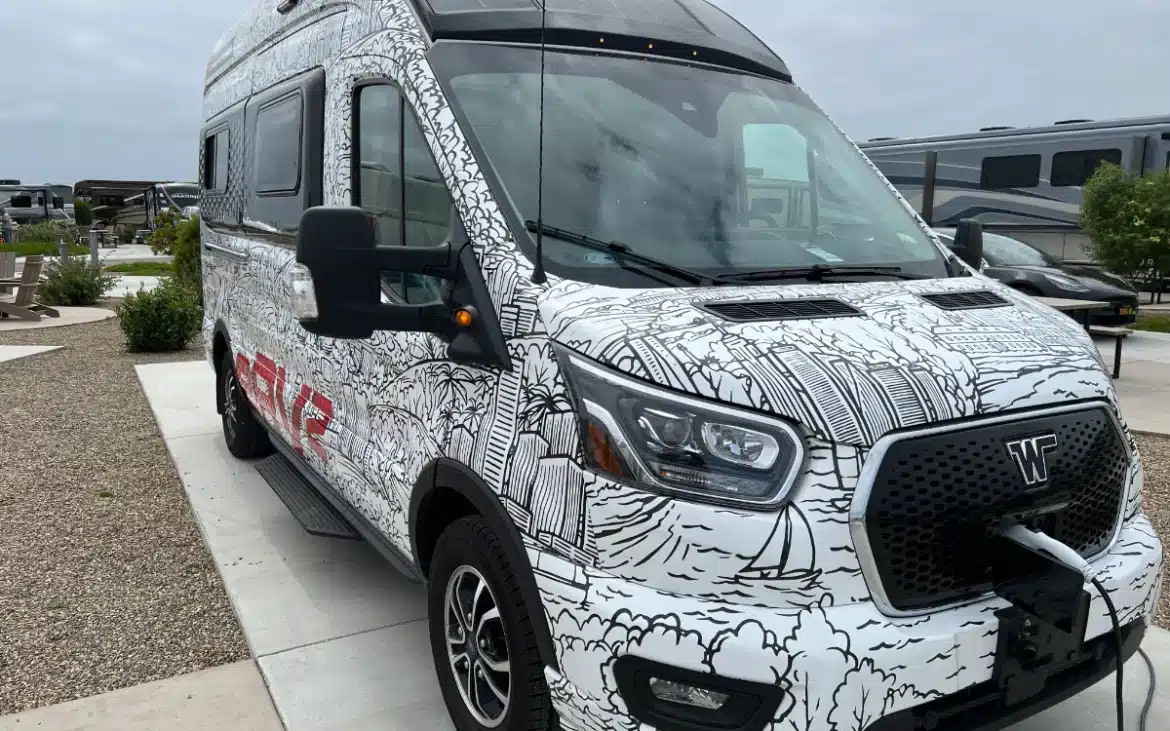 Also this week, First Hydrogen Corp released its vision for a zero-emission recreational vehicle, which would run on hydrogen fuel cells. The press release states, "The RV concept illustrates how First Hydrogen is exploring how fuel cell electric technology could be applied to larger vehicles." The RV boasts driver comfort and experience with ample ground clearance, a large windshield, and "spacious living quarters." 
Camping World in California, Oregon, Michigan, Arkansas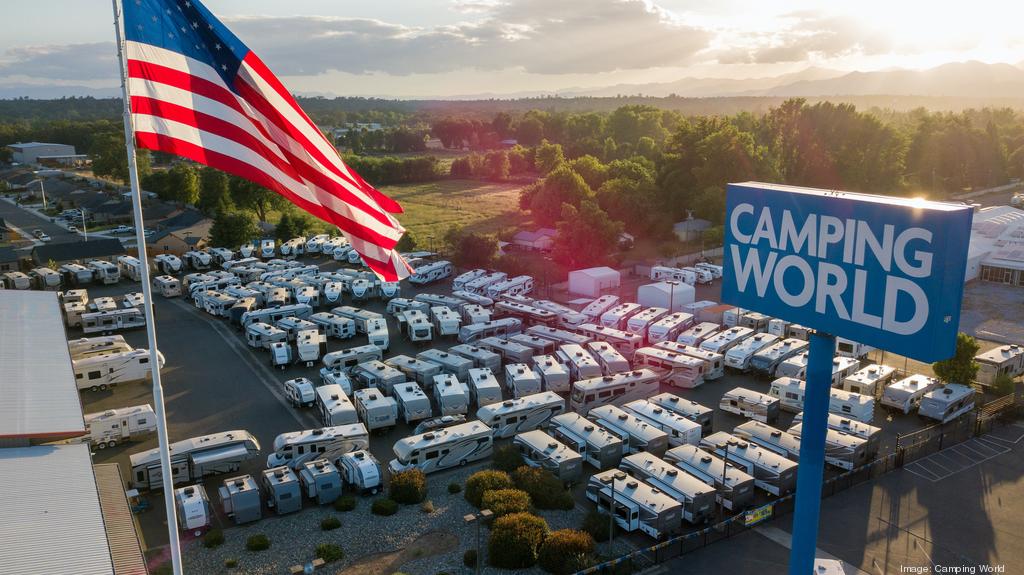 In April, Camping World announced the acquisition of four new dealerships in California, Oregon, Michigan, and Arkansas. 
Early this month in Arkansas, Camping World acquired Breeden RV Center in Van Buren, Arkansas, which has served that state's northwest communities for the last 30 years. The acquisition of Travel Land RV in Houghton Lake, MI followed. 
Camping World also acquired All Seasons RV in Bend, Oregon — bringing the total count of Camping World locations in Oregon to six — and this was followed by the acquisition of All Seasons RV in Yuba, California.
The SuperCenters will offer a wide selection of new and used RVs from popular brands and a full range of RV and outdoor products and accessories. To learn more about the details surrounding each location, check out the following press releases: 
Falling Gas Prices?
After some concern that gas prices were on a steady incline, the national average for the price of one gallon of gas rose less than 5 cents in a week, which, along with falling oil prices and lower demand for gasoline, could indicate lower prices than previously expected. 
The national average of $3.68 is 24 cents more than a month ago but 43 cents less than a year ago. 
A recent report by the American Automobile Association (AAA) referenced information released by the Energy Information Administration that showed gas demand had decreased slightly and domestic gas stock increased, typically resulting in lower prices at the pump. In addition to the lower oil prices per barrel, things could look better for spring and summer travelers. 
California campground crackdown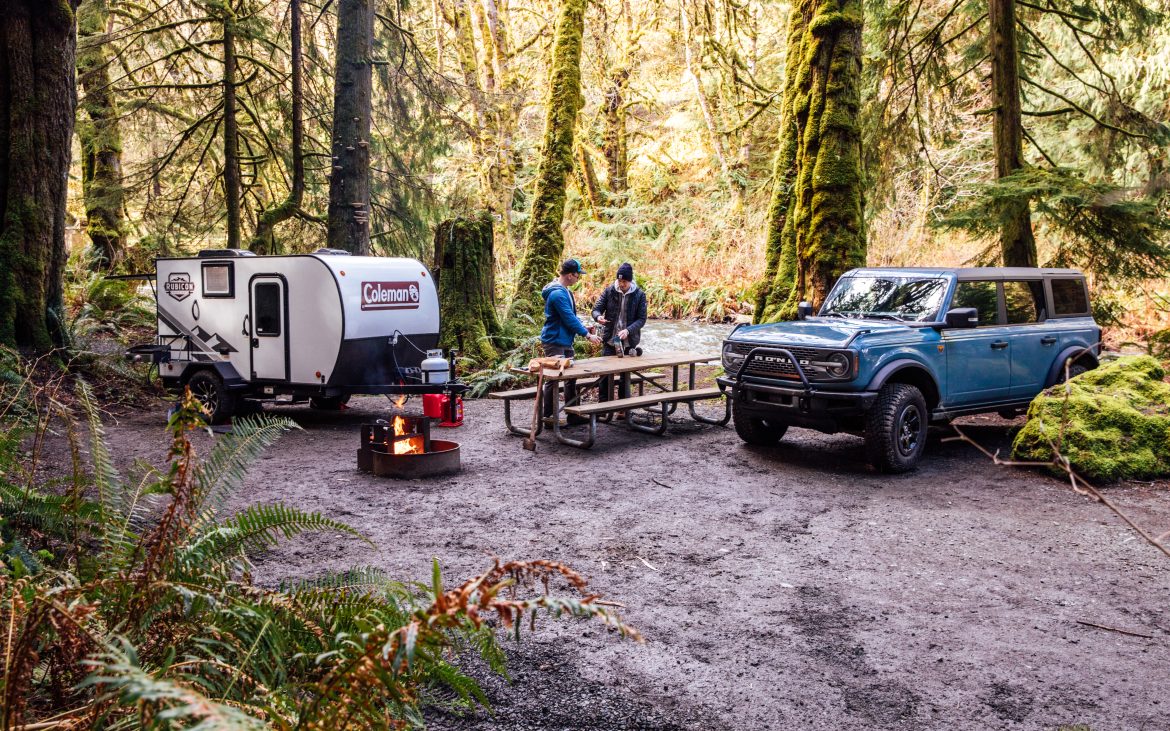 Good news for campers in California: Changes may soon be coming to protocols surrounding reservations at California state campgrounds. Bill AB 618, if passed, would incentivize early cancellations to open up campsites to those waiting and penalize those who do not show up to their reservations. 
Since the camping boom during the pandemic, many have faced difficulty finding and reserving a campground. Too often, campers rush to reserve campsites prematurely, and this leads to additional cancellations and unintentionally vacant campsites.