Camping has always been a more affordable alternative to expensive destination vacations that require flights, car rentals, hotels, and other significant costs. But inflation and other economic factors have forced many Americans to cut spending in places they might otherwise have ignored, including camping costs. 
Vacation costs have trended upwards in recent years, and the average American spends approximately $1,578 a week when taking a vacation. By camping and RVing, you already cut out many significant costs included in that average, like flights and hotels. But you can still cut down on camping costs. 
Fuel, food, campsite prices, gear, auto and RV repairs — these now cost campers more than they have in previous years. And at a time when every dollar counts, we need ways to drive down the cost of summer camping trips.
Your personal choices will dictate more of your budget for vacations in 2023 than you might think. And a lot will come down to where you choose to travel, how you plan to get there, and what you plan to see, do, eat, and more. Here we take those decisions and try to offer you workarounds for all the high camping costs you face. These add up to substantial savings. 
Timing matters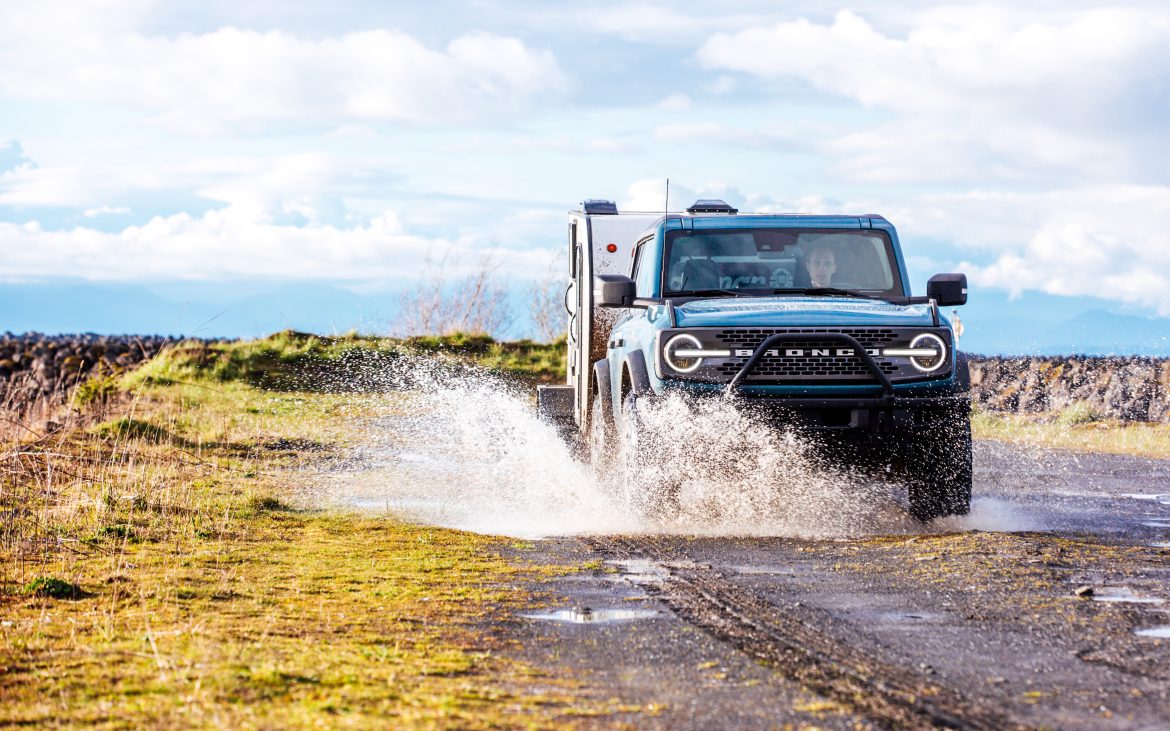 Timing is everything when it comes to cutting down on the costs of a camping trip. And, no, that doesn't mean only camping in the middle of winter. As someone who has chosen camping as your vacation, you need to get creative when it comes to expenses like campground fees and fuel costs. Here's what we mean: 
Active planning
Actively seek out savings, especially during the off-season. Book early. Look to make your reservations at times when prices might be lower, well before you plan to camp. Get ahead of your schedule and book campgrounds in the winter (for the summer) to save on peak-season prices. 
The opposite is true: take advantage of reservation openings whenever they happen. While most of us would prefer to have trips planned out long in advance, being an active booker means you are willing to book a trip at the last minute if it means a cheaper stay. With apps like Campnap, you can monitor campgrounds for cancellations and grab those spots quickly and often at a better price. 
Passive planning
Be flexible. Avoid the scarcity mindset that makes you think you must book a specific campground, take a particular trip, or own a specific RV model or truck this summer, no matter the outside factors. Waiting for the right price and opportunity might be the better option. 
We've seen a massive influx of new campers in recent years. Not a bad thing! But the result has been, in some places, more traffic and higher prices. When demand is higher, prices rise. Campgrounds, food, supplies, you name it. Sometimes saving on a destination you've always wanted to camp means being patient and waiting for a time when demand is lower. 
How to save on campgrounds
We've already covered campgrounds and how to save. Book early. Wait for openings. Avoid reserving during peak season. But there's more to saving on campgrounds than playing the long game. 
Individual campgrounds and campground memberships offer unique savings opportunities you should take advantage of. Many campgrounds will incentivize campers to visit with special deals and discounts. You can see all Good Sam campground discounts featured on Destination Deals, where campers can save with repeat visits, extended stays, or just for visiting. 
If you plan to camp at the same campground multiple times a year, inquire if they offer any membership or frequent-visitor program. 
Seek membership passes to national campground organizations to save at multiple campgrounds, like with a Good Sam Membership. All Good Sam Members who pay $29 for a year of membership receive 10% off nightly rates at all Good Sam campgrounds. If you're paying roughly $60 a night and camp fourteen nights a year, that's $84 of savings — which pays for your annual Membership and $55 back in your pocket. 

The more you camp, the more you save. 
Boondocking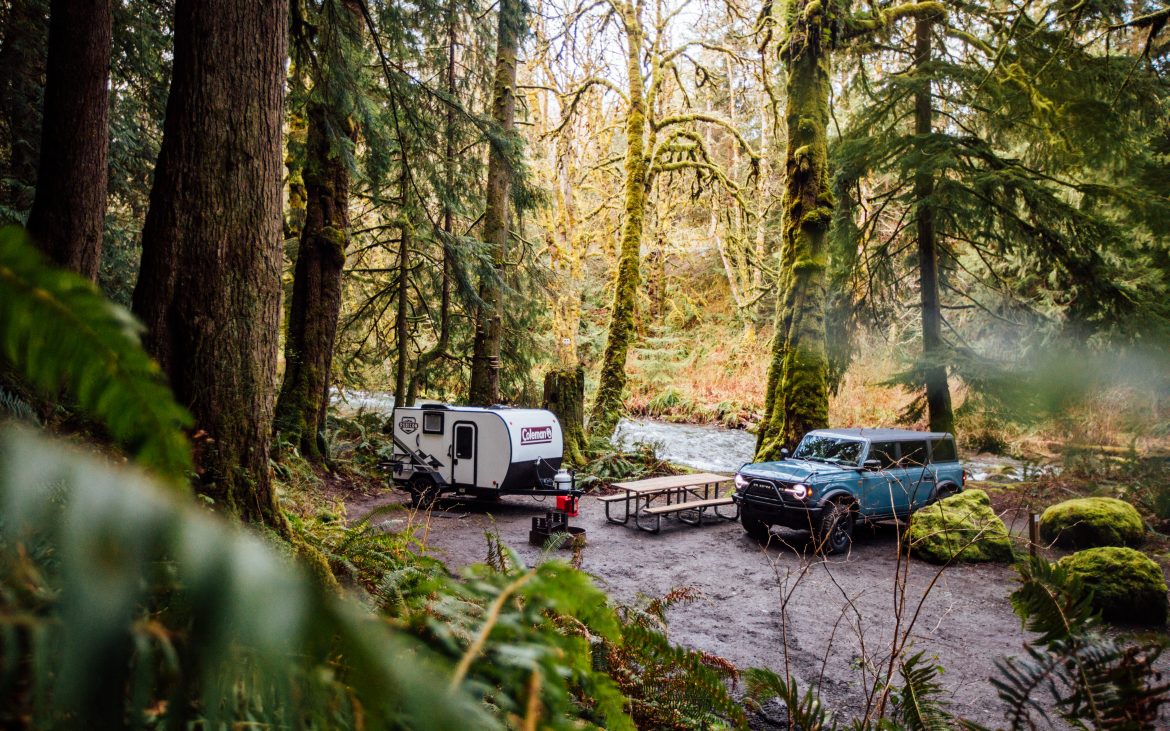 What if you could avoid the campground fees altogether? Boondocking at national forests and on public land, or anywhere else you can boondock, can eliminate some or all of the campground fees you may face. 
The question to ask, however, is whether you are increasing your spending in other places when you try to boondock. For example, are you spending more on fuel to locate a good boondocking location than you would if you had a guaranteed reservation? 
Either way, boondocking is an option worth considering when eliminating costs. The more you boondock, the better you'll get at learning how to do it in an organized, cost-effective way. 
Using checklists
One surefire way to eliminate costs on every trip is to stop paying for items you've already purchased. Cooking oil, kitchen utensils, toiletry items, zip lock baggies, tongs, seasonings, extension cords, duct tape, playing cards, flashlights… Campers often pay silly costs for items they already own because they forgot them at home. And those prices add up.  
You can eliminate this expense with simple checklists for each area of your RV or camping setup. Check out these camping checklists, but create your own for specific items you want to remember.
Gear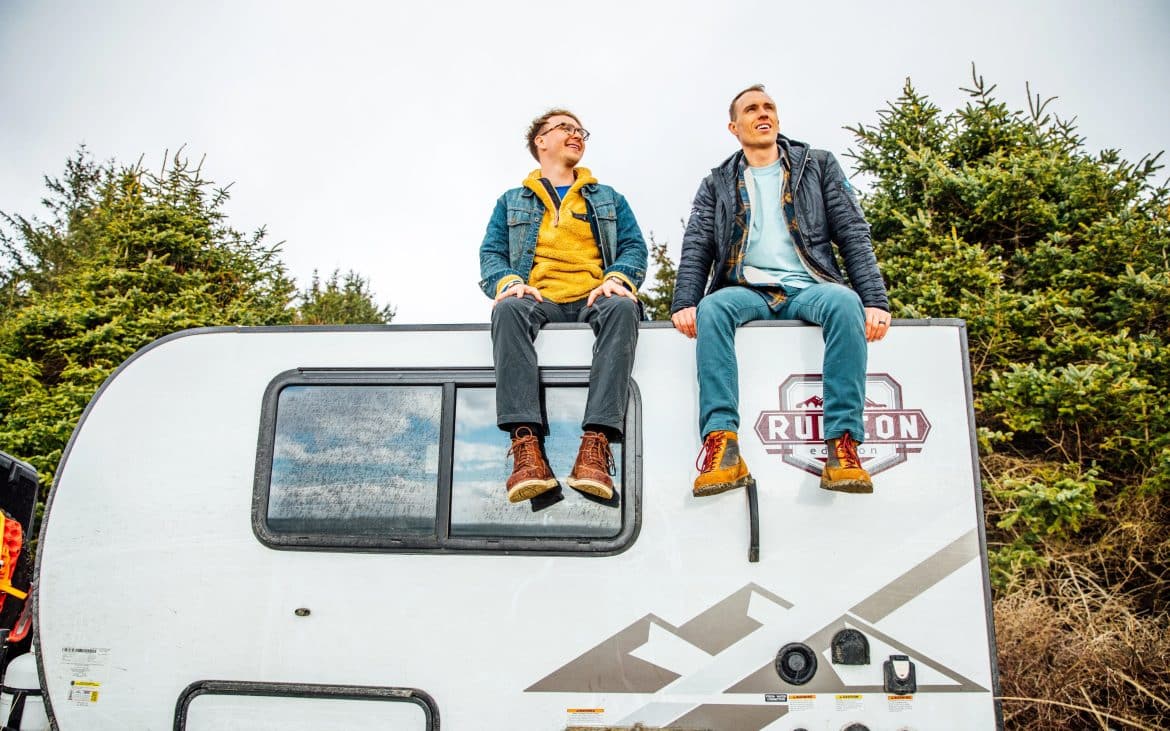 The clothing, equipment, tools, and supplies needed to complete a successful camping trip will vary from family to family, location to location, and depending on your activity. Regardless of where you fall — whether mountain bikers or car campers — there's a good chance you can think critically about the gear you need and purchase to save money. 
Consider renting your gear for one-off trips if it makes more sense, like when you are entertaining visitors or don't plan to tent camp more than a few times. You can rent quality gear for less than if you were to buy new. For example, we found sleeping bags listed for about $6 a night. 
Invest in quality gear you've researched and know will last if you know you will need that gear again. Too often, we buy a cheap tent or campfire chair and have to replace it within a season. You might be better served by paying more for the quality gear you know you will use again. 
On the contrary, if you aren't planning to use a piece of equipment for more than a season, only get what you know you will need and save some of the durability guarantees name-brand, expensive gear comes with. 
Don't always buy the big brands. You should shop for performance, not name-brand. That's tricky regarding some outdoor equipment — because many name brands have earned their place through performance and reliability. Still, seek-out second opinions when it comes to buying name-brand gear. 
Buy gently used gear to save on costs. Some campers buy gear without good reason, and you can pick up this gear for a fraction of the cost. Others prefer to purchase new gear frequently, and you can also benefit here. Hit up resell shops and keep your eyes peeled online for gently used camping gear. 
The Good Sam Membership offers significant retail discounts year-round at Camping World and RVs.com locations. You can save on gear and supplies every RVer and camper needs, and it's just another one of the many benefits of a Good Sam Membership. 
Fuel
A simple but effective way to save on fuel is to consider proximity more often. Take more local trips when gas is high, and keep your longer trips when gas is low. Common sense, right? 
The key to saving on fuel is to catch the small discounts. Given how much you drive over the year, you will save by making small, consistent changes. And there are apps for that. 
Apps like GasBuddy and Gas Guru help you locate the cheapest nearby gas stations, track your driving habits, and inform you of other ways to save each time you drive. The more you track your spending, the more you'll find opportunities to save. So use one of these apps for a trial period, and track how much you save, month over month. 
Food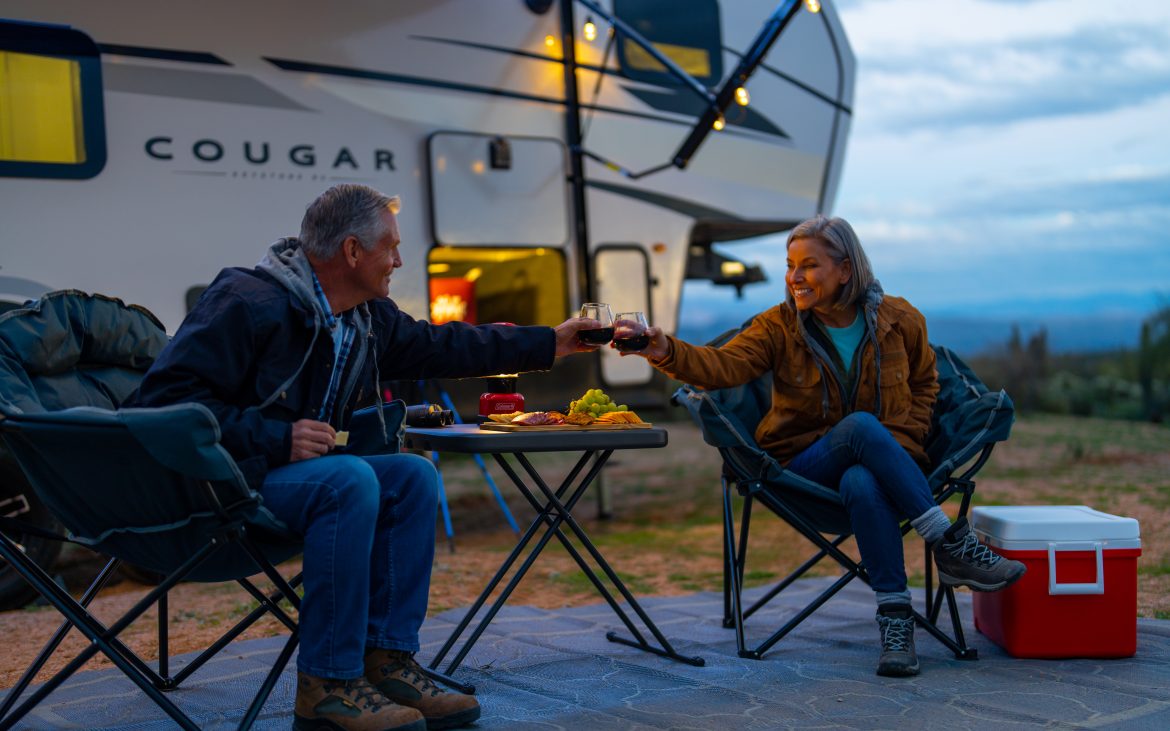 Cooking your meals will always save you money if you pay attention to what you buy and how you plan meals. This is especially true for camping. Buying in bulk for the family will always be a big win, and memberships to Costco or Sam's Club will help you save on the bulk items your family relies on. The key here is not to buy more than you need.

Pay attention to the food waste you generate from meal to meal when camping. If each meal ends with a good portion of food ending up in the trash, consider these tips:
Buy less quantity, or move away from buying in bulk

Invest in

quality reusable containers

 

Plan multiple meals around a choice few core ingredients  

Plan one meal every few days as a "leftover" meal

Create a meal plan before leaving on the trip and buy in advance

Buy non-perishable items that will last the trip and more
As with fuel, the best way to start saving on food costs is to track where and how you spend. Keep tabs with the help of one of the many budgeting apps available for free. 
Emergency repairs and breakdowns
Don't ever dip into your emergency fund by having a plan for the unexpected. Breakdowns, repairs, and flat tires affect everyone — whether you drive a new or old vehicle. While you hope this never happens during a camping trip or vacation, the further distances you drive, the more likely you are to push your vehicle's components. 
Roadside breakdowns and repairs are a part of the risk. But there are tools in place so that the only major expense you'll face is the time it takes to get back on the road. 
Good Sam offers programs designed for drivers and RV owners facing unexpected emergencies. Consider four of their major emergency and repair services: 
Whether you face a flat tire, have run out of fuel on the side of the road, want emergency medical coverage, or want to protect yourself from paying major mechanical repair costs, Good Sam has a specific resource designed to save you money. 
Explore these resources and more to see what best fits your needs. And to learn more about how a Good Sam Membership can save on your camping expenses, check out our comprehensive guide, which details the benefits and application of key membership benefits.