RV Western Michigan for rustic adventure.
Located in the rolling green countryside of Western Michigan, Hidden Ridge RV Resort is a scenic destination for a summer vacation. Mature trees and pristine lakes provide an inviting rustic environment for enjoying recreational activities. A memorable Western Michigan vacation awaits you in this gorgeous region!
Layton's Rollin' View Farm
Picture yourself saddled atop a well-behaved horse, riding through gentle hills and alongside wooded forests. Your high perch provides the perfect vantage point for spotting wildlife like deer and turkey that roam across the sprawling 280 acres of land that Layton's Rollin' View Farms occupies.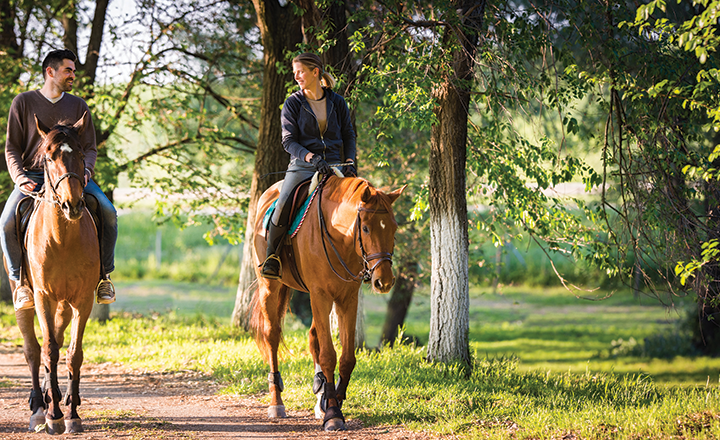 Don't know how to ride? No problem! Layton's offers horse riding clinics that provide instruction in the basics of riding, as well as sessions for advanced skills and personalized horse training. And with over 30 horses available on the farm, you're sure to find the perfect match for your ride.
RV Western Michigan Outdoors: Yankee Springs Recreation Area
With nine lakes and 12,000 acres of land, Yankee Springs Recreation Area is a true gem in Western Michigan. Bust out your boots and get to hiking on the 30 miles of trails that wind through dense forests and past shimmering lakes. The park is also often visited by mountain bikers and equestrian enthusiasts, both of whom will find exclusive sets of trails tailored to their specific activities.
Gun Lake anchors the park and provides crystal clear waters for swimming, along with excellent opportunities for boating, kayaking and canoeing. Plenty of history runs through the area, as Yankee Springs was once the hunting grounds of the Algonquin Indians. Be sure to keep an eye out for three natural features including Devil's Soupbowl, Graves Hill Overlook and the Pines, a thick and mysterious portion of the coniferous forest.
Hidden Ridge RV Resort
When you stay at Hidden Ridge RV Resort, you'll discover a myriad of deluxe amenities that will leave no doubt as to why we're one of the best Michigan RV parks. Our well-maintained grounds feature a picturesque pond, and Grebe Lake where you can enjoy activities like canoeing and kayaking or reeling in some bass and bluegill with some catch-and-release fishing from the fishing pier.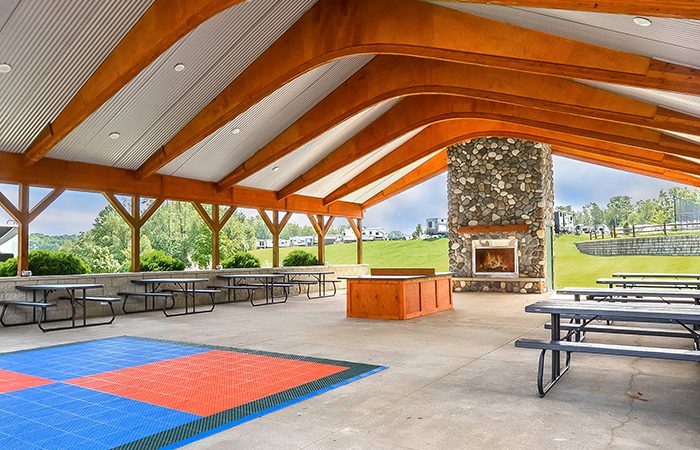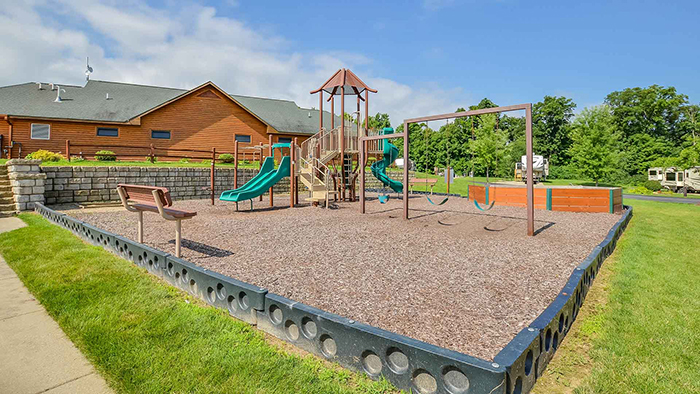 Cool off in the sparkling swimming pool on those hot summer days, or unwind after a day of activities in the relaxing spa. Outdoor recreations like basketball, horseshoes, volleyball, and walking paths give you plenty of opportunities to stay active. There are also kid-friendly amenities like the playground and game room, plus family-friendly themed weekends and planned activities available all season. The park's pavilion is ideal for social gatherings.
This summer, take a trip among rolling hills and blue lakes to discover some of the best things you can experience in Western Michigan. Don't want to miss out on any of the fun? Become a seasonal guest and receive a site upgrade package worth over $3,000, so you can enjoy Hidden Ridge for the entire season!
Sun RV Resorts offers amazing locations from coast to coast! For more information please visit us on www.sunrvresorts.com.