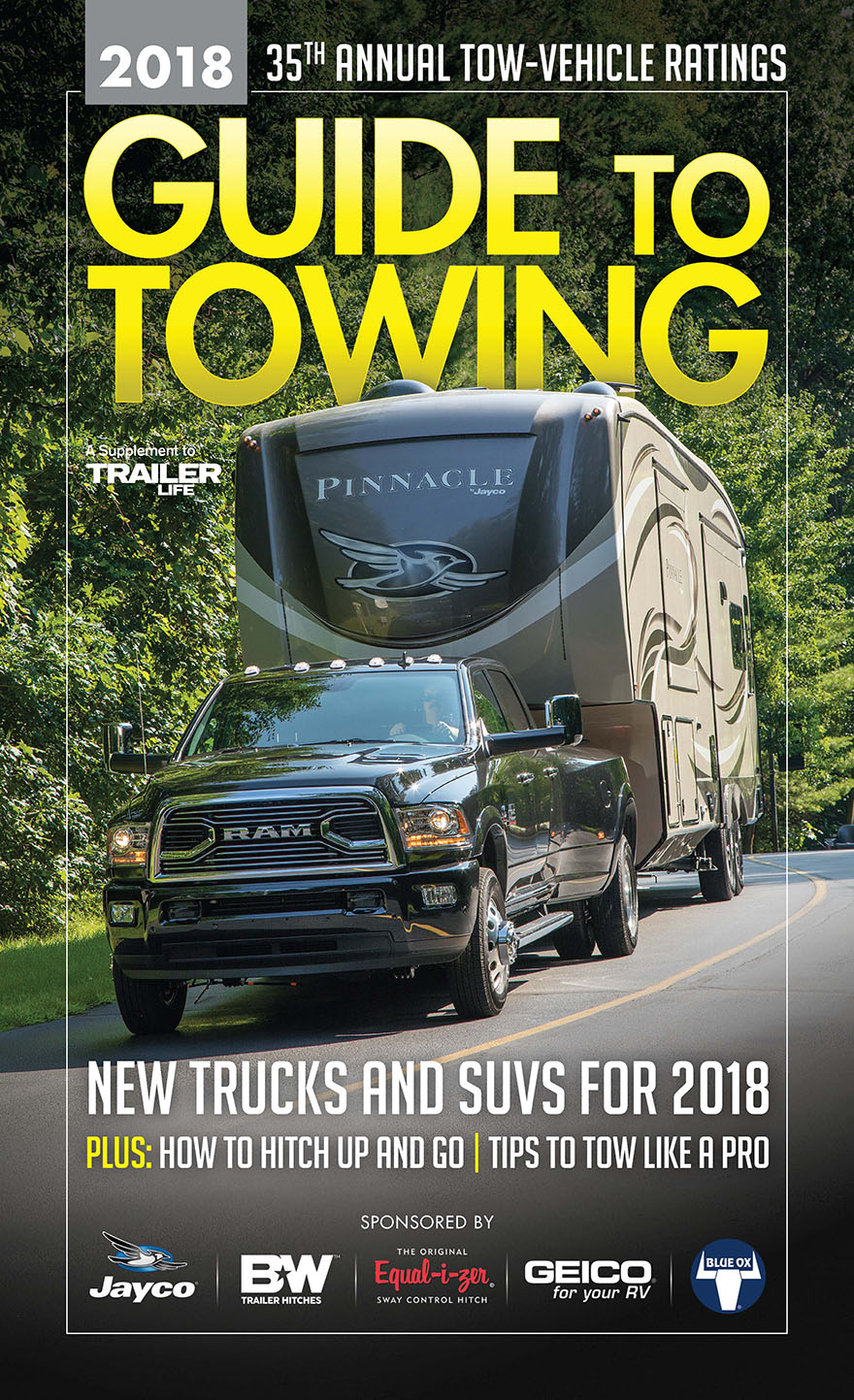 Get the ultimate RV towing guide for 2018.
Trailer Life's 2018 Guide to Towing is packed with the information you need to match your towable RV with the right tow vehicle. The guide lists the tow limits, engine info and other key details related to pickup trucks, SUVs, vans, minivans and passenger vehicles from major manufacturers. Compiled by the editors of Trailer Life magazine, the guide is a valuable tool in selecting the appropriate tow vehicle.
Tow ratings for all vehicle manufacturers are listed in alphabetical order and organized by model type and configuration. Vital statistics like bed size, engine type and gear ratio are included with the pertinent listings. This RV towing guide's handy chart explains the abbreviations.
Tow Guide Tips
An introductory article covers some of 2018's most capable trucks and SUVs for towing from General Motors, Ford, Honda, Jeep, Ram, Nissan and Toyota. Editors also included an overview of proper towing hardware and tips on safe towing. Whether you tow a tent trailer or a fifth-wheel, this tool will help you make the right tow-vehicle choice.
The 2018 guide is available online for free in digital PDF here, along with editions dating back to 1999. It also comes in print as a supplement to the January issue of Trailer Life magazine. You can pick up the guide for free at RV shows sponsored by GS Media & Events.
— by Good Sam Camping