Follow the RV chili trail to festivals.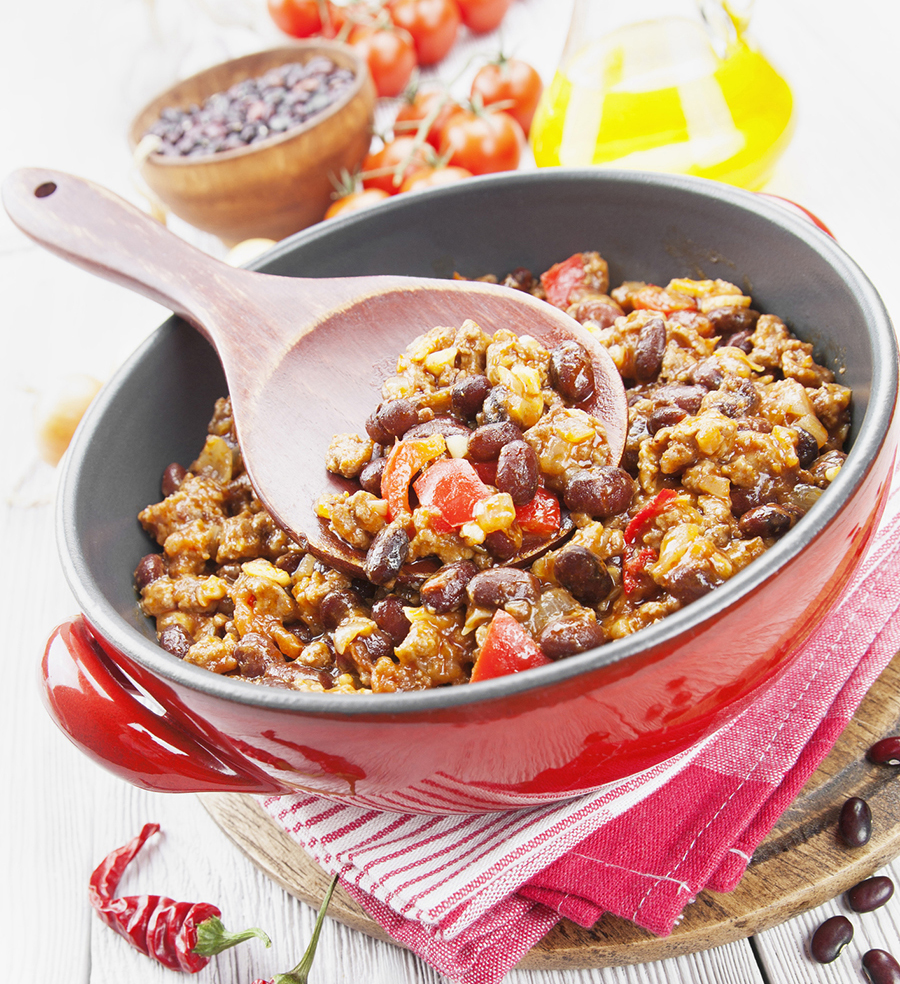 "Feel the Bern" was a cheer you heard a lot during the presidential campaign. On the RV chili cook-off trail, "Feel the burn" relates to the amount of red hot chili peppers in the contestants' mouth-watering chili.
Some chili cook-offs are only open to licensed restaurants, but most include a public category in which anyone can enter. You must bring your own ingredients and cook a large-enough quantity to provide samples for visitors, who usually pay a fee to taste and will receive a small paper cup and plastic spoon to taste it. In some contests, attendees get to vote for a people's choice award. These competitions are also open to the hungry foodies eager to savor tantalizing chili flavors. Whether you like beef, chicken or even vegan chili, you're bound to find the flavors you seek at these events on the RV chili trail.
RV Chili Trail to 2017 Chili Cook-offs
When it comes to the ICS's People's Choice Award, here are a few tips:
● Chili should have a nice red color
● The heat level is your decision, but chili should have an adequate level of spiciness…heck, it's made from chili peppers!
● Chili is not soup. Will your spoon stand alone in the bowl? It should.
To locate a chili cook-off near you, visit the ICS website home page and select a state from the U.S. map. Check out more food tips and news on the Good Sam Blog.
You can find Bob Difley's RVing ebooks on Amazon Kindle.