**Don't forget to put up the Stars & Stripes for Flag Day, June 14!**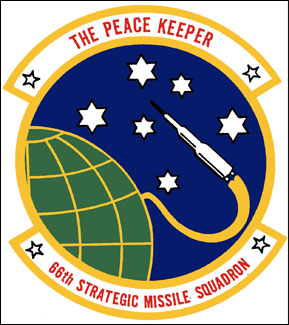 General Info: Minuteman Missile National Historic Site in Philip, South Dakota, is like a time capsule for the tense decades of the Cold War. It preserves two nuclear missile sites (a silo and an adjacent launch control facility) that were built in the 1960s and decommissioned after the signing of the START Treaty in 1991. These intercontinental ballistic missiles could reach their target anywhere in the world in 30 minutes. Each Minuteman II warhead had an explosive capacity 120 times greater than the atomic bomb dropped on Hiroshima in 1945.
Download the park bulletin PDF to get a preview of what you'll experience when you visit the Minuteman Missile site. The visitor information PDF has a great explanation of how the missile defense system operated.
Hours and Fees: The visitor contact station is open year round Monday-Friday from 8 a.m. to 4:30 p.m. In summer (between Memorial Day and Labor Day) the station is also open on Saturdays. It is closed on Thanksgiving, Christmas and New Year's Day. There are no fees for ranger-guided tours of the park.
Activities: You'll want to start your visit in the Visitor Contact Station, where you can view exhibits and watch an introductory video for some historical context on the site's role in the Cold War. From there you can take one of the guided tours at both the surface and underground facilities. Tours last about 1.5 hours total, and you'll travel in your own vehicle between the two sites for a total distance of 15 miles.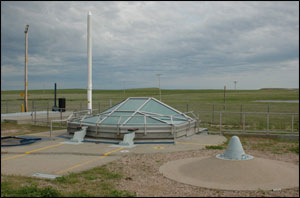 At the surface you can visit the living quarters, dining area, day room and security control center where support personnel spent their 3-day shifts. Take a peek at a disarmed missile through the glass silo window during the silo ranger program—great for small children or those who don't have much time for a visit.
On the underground portion of the tour you will take a small elevator down 31 ft. to see the Launch Control Center, where Air Force officers called missileers worked 24-hour shifts remotely monitoring and commanding 10 Minuteman missiles. View the tour safety guidelines for the underground facilities to see if this tour is right for you. Since the site was not built for public access, there are several unique characteristics that should be considered. For example, the area is not suited for small children or people uncomfortable with heights or cramped spaces. Although there is an elevator, all guests must be capable of climbing two 15-ft. ladders in the case of elevator failure.
Weather: Summers are hot and dry on the western plains with little rain. Fall and spring bring more mild temperatures.

Camping Info: There aren't any places to camp at the park or nearby, but you can stay at a number of RV parks and resorts in Rapid City, about 75 miles west on I-90. This will put you right alongside the Black Hills area and its many attractions, in addition to the adjacent Badlands area. The park directions offer detailed information on how to get to the park from Rapid City, but you can always call the park office at (605) 433-5552 for further instruction.
If you're from South Dakota or have visited Minuteman Missile National Historic Site in the past, please chime in with your stories and tips! Your insights can help others have a fantastic trip.