Take US Hwy 301 through Georgia for a more relaxed trip. Stops should include Statesboro, GA. where Parkwood RV Park & Cottages would love to host your stay.
Why take a hectic I-95 trip through Georgia, when you can relax and enjoy a more peaceful trip by choosing US Hwy 301.
U.S. Route 301 (US 301) is a 170-mile-long U.S. Highway through Georgia. It travels south-to-north from the St. Marys River south-southeast of Folkston to the Savannah River north-northeast of Sylvania, via Jesup, Ludowici, Glennville, Claxton, Statesboro, and Sylvania. This US Highway parallels Interstate 95 about an hour west of the coast.
In terms of the "Golden Age" of highway motoring, US 301 is one of the most historic highways east of the Mississippi River.
And while you are traveling on US 301, spend time in Statesboro, Ga.  This city has a foundation based on traditions that celebrate the southern lifestyle while embracing energy from the local university and colleges.
So, maybe you will need to stay an extra day…or two.
Parkwood RV Park & Cottages is conveniently located in the city and is the perfect spot for a travel stopover or a winter retreat.
They have cable television, full hookups, Wireless Internet, 50-amp service, swimming pool, shower house, laundry facilities, a fabulous clubhouse and 30' x 80' pull-thru sites. Parkwood is beautifully landscaped and is always in bloom with Dogwood, Magnolia, Azalea, and countless other native plants.
There is so much going on in Statesboro.
Love history and architecture? It's here!  Thinking about live shows, farmers markets or museums? Perfect!  Hooked on college sports or campus events?  Great!  While you're here, meet a bald eagle or visit Splash In The 'Boro waterpark.  Maybe you will also want to shop, stroll a green trail or take a tasting tour of a full production brewery.
Take time in Statesboro to view the Center for Wildlife Education and The Lamar Q Ball Jr. Raptor Center, which is an environmental education facility with up-close encounter with raptors, reptiles, waterfowl, amphibians, mammals, and eagles!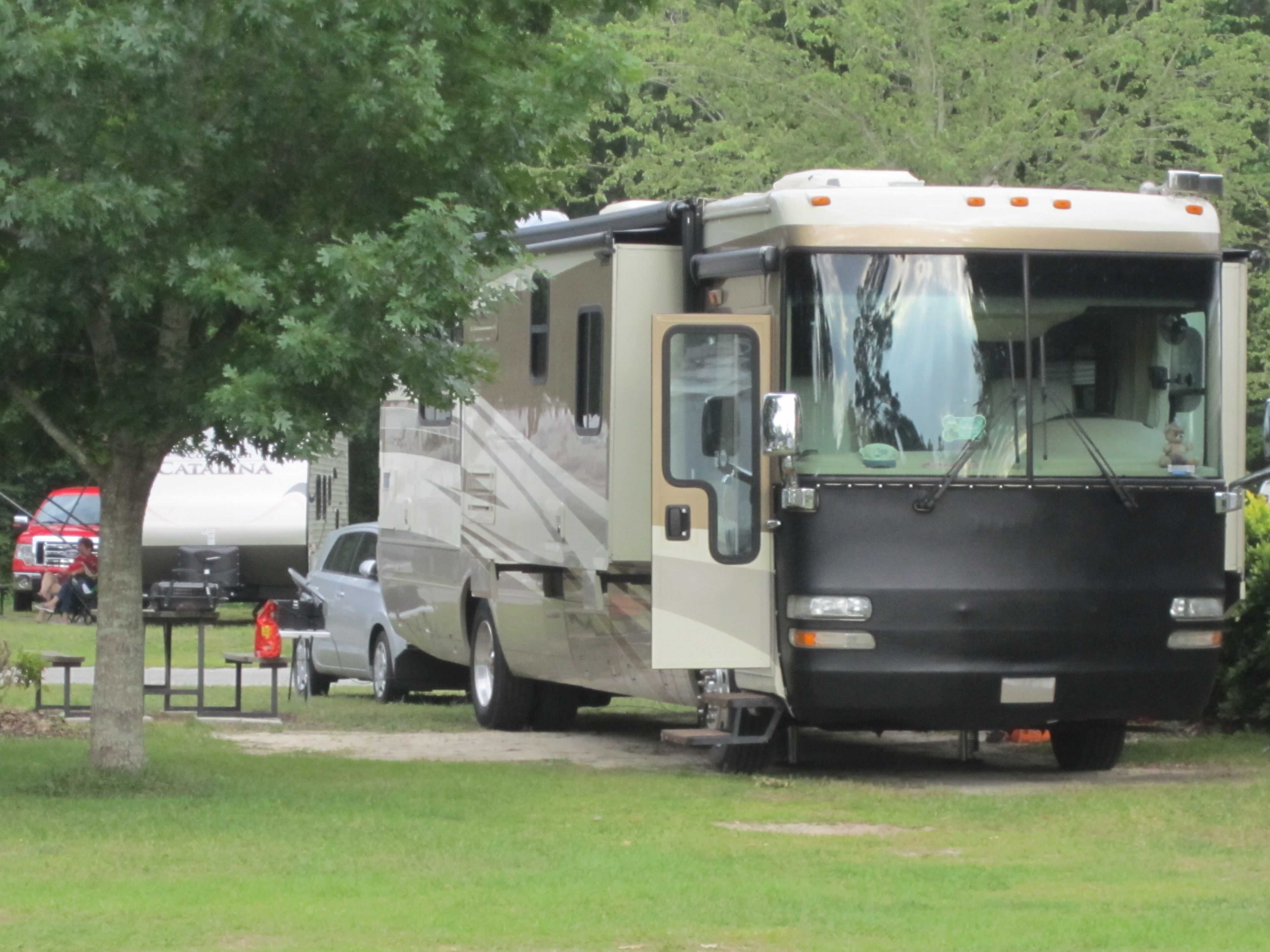 The Botanic Garden at Georgia Southern University has many native and heritage plants, including 20-plus of Georgia's protected species, plus woodland trails and a children's area all located on an early 20th century farmstead.
Some other great attractions in Statesboro include:  the many historic buildings the city has on the National Registry, Georgia Southern University Museum, the Georgia Southern University Planetarium, and the Performing Arts Center.   You will find an 18 hole championship golf course at University Park or cool off with 168,000 gallons of fun at Splash In The 'Boro waterpark and aquatic center.
Don't wait! Book your stay NOW at Parkwood RV Park & Cottages and enjoy your trip through Georgia on US Hwy 301.
Call:  (912) 681-3105
Or Visit: ParkwoodRV.com