Welcome to O'Neil Creek Campground
Our friendly staff welcomes you to O'Neil Creek Campground in Chippewa Falls for some great family camping fun. We are located in the heart of West Central Wisconsin, just four miles north of Chippewa Falls and connect to beautiful Lake Wissota and the Chippewa River system.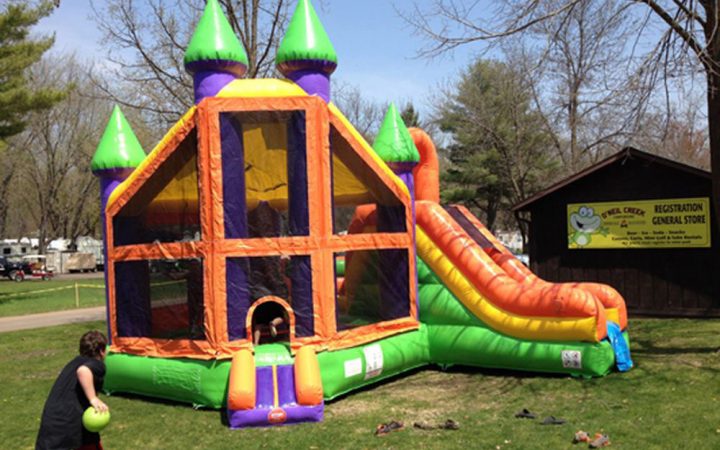 You can camp, fish, swim, tube or just relax. We have plenty of activities for both you and the kids and have a very well stocked general store with food and apparel.
The local charm of the small town of Chippewa Falls is preserved on Main Street downtown. Here, architecturally significant buildings house a bustling business community. The city's oldest business is the Jocob Leinenkugel Brewing Company. Established in 1867, the brewery has been operated by the Leinenkugel family for five generations. A visit to the Leinie Lodge for a tour and taste is a must. Mason Companies Shoe Outlet Store feature closeout-priced name brand footwear and apparel.
For an outdoor activity visit the 318- acre Irvine Park and Zoo to view bears, tigers, elk, deer, bison, cougars and more. Chippewa Falls is surrounded by spectacular countryside where you'll discover several state parks and the Chippewa Moraine Interpretive Center.
We look forward to seeing you real soon!  Visit O'NeilCreek.com