36th Annual NorthWest Garlic Festival, Ocean Park – It's Chic to Reek!
In the land of clams, crab and oysters what are folks looking forward to in June? Garlic, and plenty of it!
Date: June 17th and 18th | Saturday: 10-5pm | Sunday: 10-4pm | 2107
Beach Barons' Field 25815 Sandridge Rd. Ocean Park, WA, 98640
For info www.opwa.com

How It All Began
The first Garlic Festival was held on June 25, 1982 in Nahcotta, and was called "1st Annual Italian Independence Day & Garlic Festival". Nanci Main and Jimella Lucas had purchased the ARK Restaurant in 1980 and they wanted to do something creative. So one evening they were sitting with friends brainstorming.
The undisputed fact that Nanci and Jimella loved to cook with garlic thus began the 1st Annual Italian Independence Day & Garlic Festival. The first festival was held in the ARK parking lot. It consisted of food booths, NW and Italian wines, live music, a Garlic costume contest, Garlic relays and the Peninsula Playhouse performed garlic skits. This was followed with a sit-down Garlic dinner for 130 people, reservation only. It was so popular that the ARK began serving dinner both nights of the festival and later on added a Sunday Brunch. Due to its popularity, Jimella and Nanci began taking reservations for the dinners on Valentine's Day at 12 midnight. They were sold out within an hour. Each year they used a different Garlic theme as the entertainment for the dinners.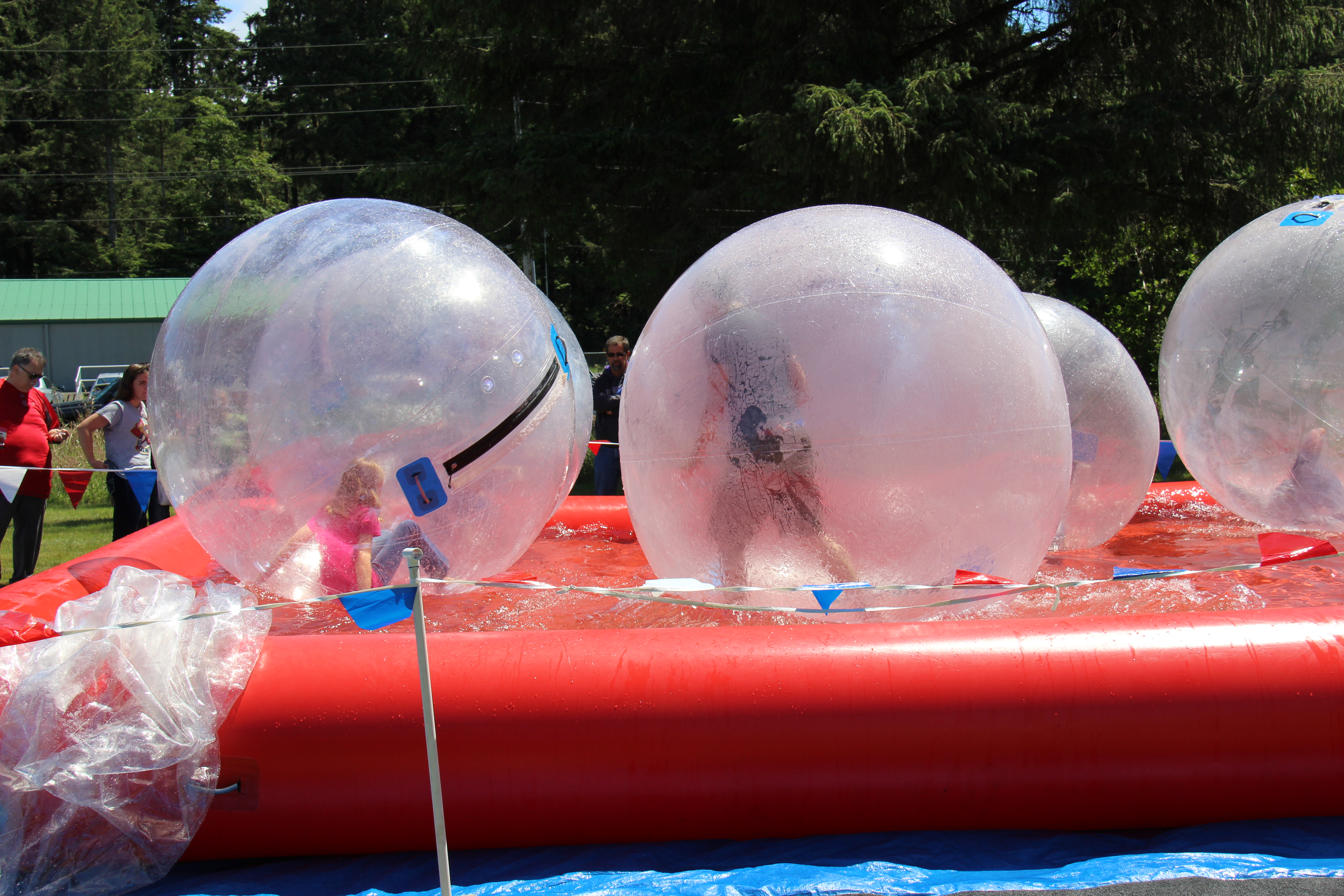 The number of hours required to plan the extravaganza increased along with vendor participation, entertainment, etc. and it became more difficult for Nanci and Jimella to manage both the festival and the  dinners. In 1988 they decided to turn the now titled "Garlic Festival" over to the community. The festival is currently held at the Beach Barons Field on Sandridge Road.
The Garlic Anthem!
The following "Garlic Anthem" was composed by John D. Morse (to the tune of "My Country 'Tis of Thee").
It was sung each year at the beginning of the dinners.
My Garlic 'tis of Thee
Sweet Bulb of Infamy
To Thee We Sing
You give our food such zest.
You Garnish all our breath
We all love you the best.
Long may you rein.
Celebrate the passion for this exalted bulb with the faithful throngs who make their annual pilgrimage to the Northwest Garlic Festival. Held each June in the seaside community of Ocean Park, Washington, located on the Long Beach Peninsula.
This festival is not held for the region's Garlic growing ability…… it was born out of love for great Garlic laden cuisine! Specialty food and craft vendors will offer up this supernatural powered herb, prepared and put to use in every imaginable way. Where else could indulgence be so healthy?
Don't miss the succulent Garlic food along with many other ways to use Garlic. Garlic décor for home and garden (bird houses, wind chimes, pottery and art). Items such as soaps, jewelry, hats and clothing are particularly popular. Abandon your mouthwash and head for the coast.
This is a great family event. Mark your calendar to attend the 36th ANNUAL NORTHWEST GARLIC FESTIVAL.