The Outer Banks, aka OBX, is a 130-mile stretch of barrier islands just off the coast of North Carolina. It's made up of quaint towns and sleepy fishing villages, each wonderfully weather-worn to a varying degree. Even spanning hundreds of years and despite millions of visitors, each town retains its own individual character.
OBX has a way of connecting with people, staying with them long after the vacation is over. Uncrowded beaches that stretch for miles and the endless possibilities that come with them. This is America's First Beach. The site of the United States' first National Seashore and the place where the English first tried to settle in the New World. National, state and private parks share those stories and more. You'll find hospitable people in the towns and villages of the Outer Banks, and plenty of vacation rentals, hotels and other comfortable lodging options to call "home" for a few days, or a week or two. The restaurant and shopping choices are every bit as diverse. Not many big box stores or chain restaurants out here. Chances are, you'll have to try something new. But hey, this is the land of firsts. You'll be rewarded for stepping outside of the ordinary.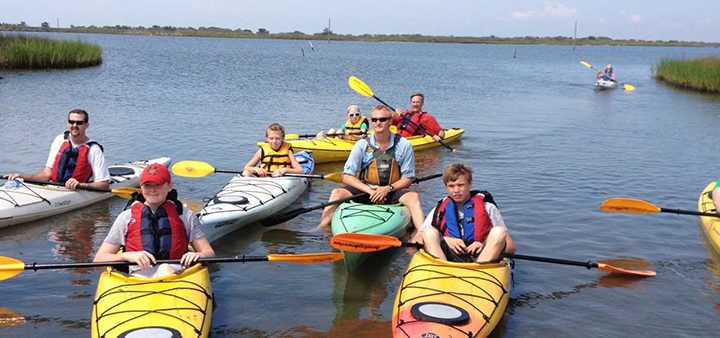 Outer Banks Day Trip Ideas
May we make a suggestion?
Don't be fooled by the size of the OBX, you can take a day trip to one of the four different islands every day! The wind-shaped landscapes of the Outer Banks and its wide open views are a natural playground waiting to be explored.
Out here, it's easy to fill an entire day with once-in-a-lifetime experiences. Still, we like to make recommendations. That's why we've compiled a few trip ideas –whether it be a family fun-filled vacation, a romantic getaway, a weekend visit or a group tour. So follow our suggestions, or combine them with your own plans. Either way, the result will be the same. Your time well spent on the Outer Banks.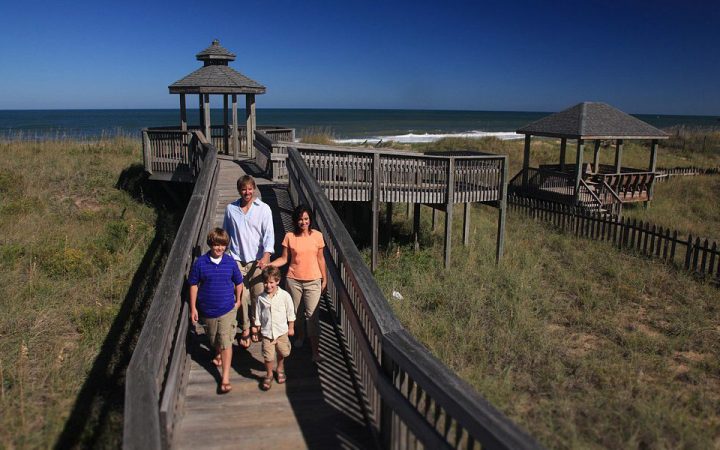 Here are some suggestions:
History, Mystery & Lighthouses
A 400-year History in 1 day
Lighthouses and Life Savers
Flight from Past to Present
Things to Do with Kids
Romance
Nights in Rodanthe
Eco-Adventure Challenge
Wild Horses
Tour a selection of the Outer Banks' many historical and cultural attractions including the Elizabeth II, a replica of the vessel used to sail to the New World, the Elizabethan Gardens and finish with a performance of the Lost Colony Outdoor Drama.
Wild Horses — Wild, Free & Beautiful
You've seen pictures of them on Facebook, represented in books and on the big screen in "Nights in Rodanthe," on T-shirts and coffee mugs — now see them in person.
Few creatures evoke such a mystique and conjure a sense of independence and freedom like the wild horses of the Outer Banks. Officially North Carolina's state horse, these mustang ponies are descended from equines brought here by Spanish explorers of the New World more than 500 years ago. Take an off-road safari tour in a caravan with other visitors to see them in the 4×4 areas north of where NC 12's pavement runs out, or try to find them on your own. Either way, it's an awe-inspiring adventure.
Consistently ranked one of the best family beach vacations, The Outer Banks has something for everyone of any age!
Photos: Outer Banks Visitors Bureau