Relax in the quiet Alberta countryside at Memory Lane Campground and RV Park, undisturbed by noise of trains and traffic.  Take time to connect with friends and family, visiting around the fire or watching the wind on the water from the vantage point of the swings built with implement wheels in colours of John Deere (green and yellow) and International Harvester (red and white).
Take a look at the antique farm machinery and amaze the younger members of your group with stories of how you used to ride the rake to bunch the hay or spike-pitch bundles of oats into the threshing rig.  You might even tell them how to stook.
Watch the birds; walk on the trails; watch the seasons progress from earliest spring wildflowers through the bright colours of fall.
There are plenty of opportunities for photography.
Our big open sky provides excellent viewing of stars, meteors and northern lights. Visitors often take the opportunity to catch the big August show of Perseids meteors as they streak and bounce across the night sky.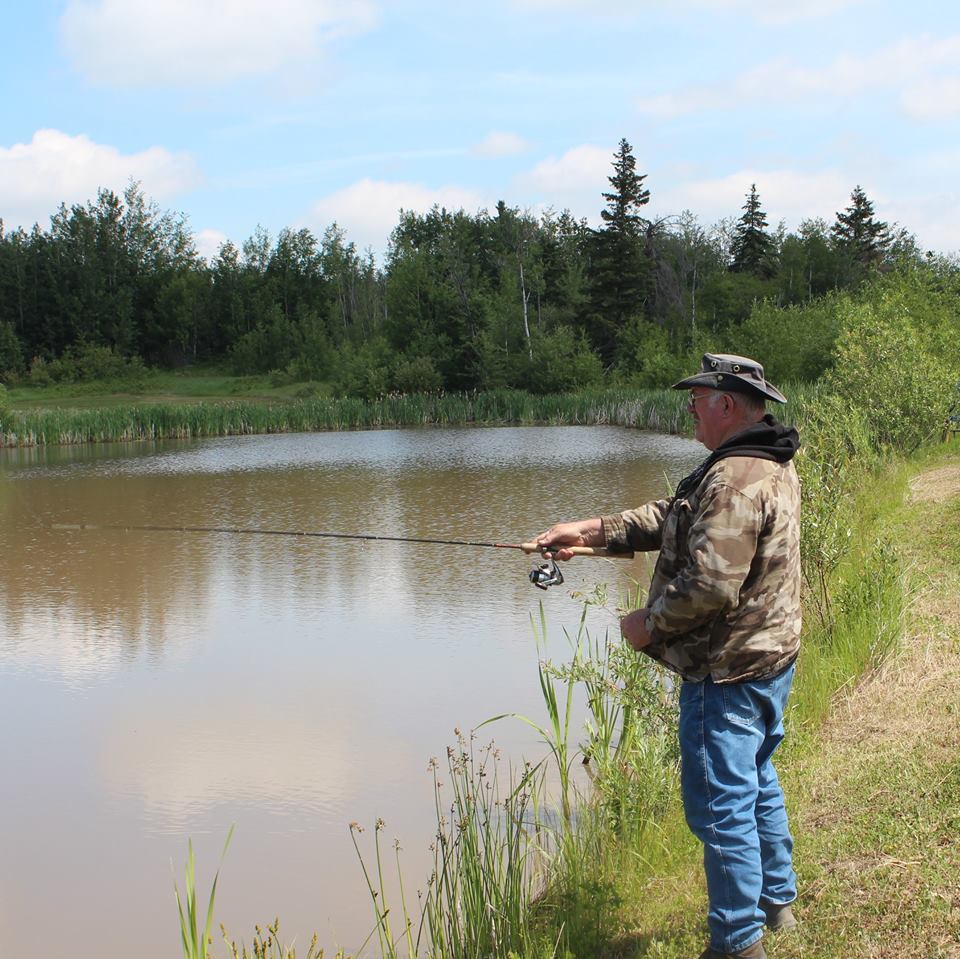 Enjoy casting a line into our catch-and-release pond, stocked with rainbow trout.  No license is required.  On some special days, we offer the opportunity to catch-and-keep a fish.  Watch our website and Facebook page for announcements.
We are a short drive from Edmonton, St. Albert, Stony Plain and Spruce Grove.  Easily accessible from Highway 43, Memory Lane Campground and RV Park provides a convenient stopover on your way to northern Alberta and Alaska.
Our sites are big!
They are 30, 35 and 40 feet wide by 65 feet long.  There is plenty of room to put out all your slides and still have space for a game of ladderball.
We offer power (30 and 50A), water and sewer hookups on every site.  The campground is secure, having a powered gate operated with access cards or code.  Each site also has a picnic table and fire pit. Amenities on-site include a shower building, picnic shelter, playground, badminton net, horseshoe pits and walking trails.  Check out our campground store for ice, propane and wood as well as camping essentials.
Take a break in the green, quiet Alberta countryside.  Stop with us for a few days and leave refreshed, whether you are travelling on or returning home.
Visit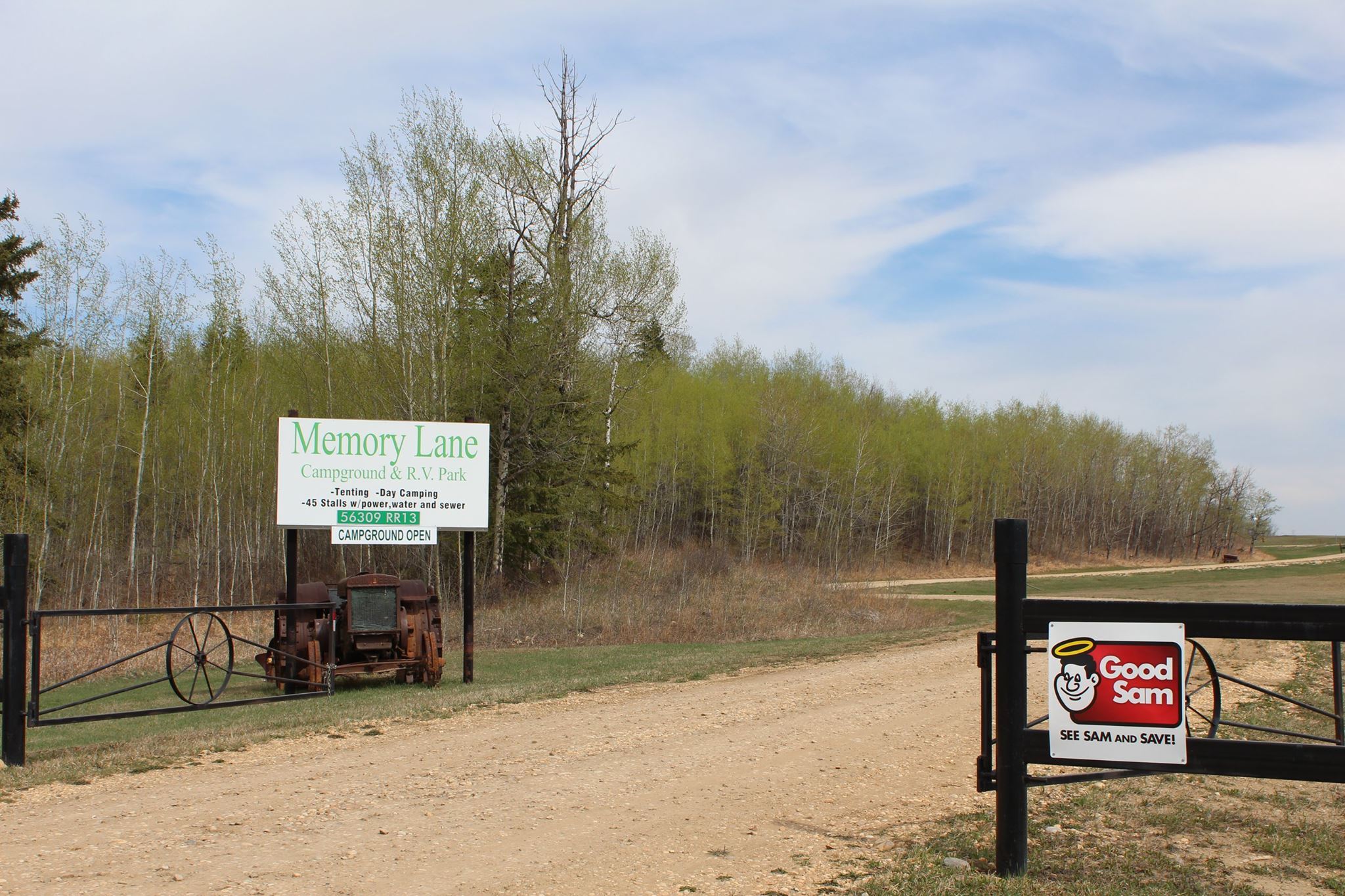 us on Facebook at "Memory Lane Campground and RV Park," follow our Twitter feed @MemoryLane RV or visit our website at MemoryLaneCampground.ca for regular updates and new pictures to remind you of the calmness of the campground.
Photos: Memory Lane Campground and RV Park