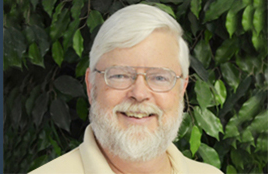 Hi folks! This time, we'll talk about some RV electrical issues. Thanks for reading, and be sure to submit your RVing questions to [email protected].
---
Hi Mark,
I am brand new to RV'ing having recently purchased a 2005 Raptor toy hauler. If I fire up the generator it will run about 10 minutes then stall. The RV has the 'gas station' with the nozzle for filling the toys and the generator gets its fuel supply from this tank. It appears that the generator is running out of fuel. I tried running it several times after a few days of sitting and the same stalling issue occurs. Do I need to run the 'gas station' fuel pump when the generator is running or does the generator have its own fuel pump? Thanks, Ron
Hi Ron
RV generators generally have their own fuel pump (and fuel filter) and are designed to draw fuel from a remote tank. It might be a good idea to change the generator's fuel filter right off, since this is an older unit. Also, generators in motorhomes are often plumbed so that they won't draw the fuel tank all the way down to empty: the generator pickup is located several inches above the bottom of the tank. Not sure why they would do that in a toy hauler like yours, but if the tank is kind of low on fuel, maybe all it needs is a fill-up. It's also possible that you've got a restriction of some sort in the fuel line to the generator. If none of that cures the problem, the next thing I'd try is an external fuel tank, like a small boat gas tank, plumbed directly to the generator. If it runs fine, then you know the issue is somewhere in your trailer's aux fuel system. If it still acts up on the new tank, then the problem is the generator, and it's probably due for a tune-up. While you can acquire the needed manuals and work on the generator yourself, most folks prefer to take them to a service facility.
---
Hi, Mark
I have a 2002 Monaco Cayman. When I am plugged in my start batteries are not charging. Is this a solenoid problem? Is there a way to test that before I replace the solenoid in the fuse box?
Jim
Hi Jim
It may not be broke! Most motorhomes don't charge the starting battery from the converter when you plug into AC power. There's a good reason for this: starting batteries can't be float charged continuously like your deep cycle house batteries can. I have seen owners run a wire to tie the starting battery to the house battery system with the intention of keeping the starting battery charged. This always results in a starting battery that is boiled dry or otherwise damaged. It's just not a good idea. Now, I have seen a few motorhomes equipped from the factory with a regulated battery maintainer that controls the voltage and current going to the starter battery. Yours may have such a system installed, but perhaps it is no longer working. Rather than trying to fix it, consider this: If you drive your RV regularly, like once a month or more, you really don't need a maintainer on your starting battery. However, if you want something to maintain your starting battery during long stays or storage periods, I highly recommend a Schumacher speed/charge battery maintainer and charger. I have 5 of them, and use them on my motorcycles, and vehicles. They really work great, and seem to significantly extend the life of the batteries I use them on.
---
Hi, Mark:
I am spending four months this winter skiing at Mammoth Lakes, Lake Tahoe and Breckenridge, Colorado.  Two of the RV resorts include electric in the monthly rental.  The RV resort in Colorado charges a monthly rate plus electricity.  My question: Is it cheaper to heat my RV (29-foot Winnebago Minnie) using propane or electricity?  Thank you. Tom
Hi, Tom:
Manufacturers of electric resistant heaters generally claim that the input of one kilowatt/hour produces about 3,400 BTUs, assuming 100 percent efficiency. Most electric heaters come fairly close to that. Each gallon of propane contains about 91,700 BTUs of heat energy. A typical RV forced-air furnace is probably only about 75 percent efficient, so a gallon of propane burned in the furnace will produce about 69,000 BTUs of heat. If you are operating a vent-free heater, like a blue-flame heater or a catalytic heater, those approach the 100 percent efficiency level. So let's see now, my calculator says that it takes about 22 KW of electricity to match the heat output of my forced-air furnace burning a gallon of propane. It would take about 27 KW to match my vent-free heater's output. Armed with those numbers, it's easy to figure out whether electric or propane is cheaper at your location. For instance: If I'm using my furnace and the cost of electricity is $.13 / KWH, once the cost of propane reaches about $2.85 a gallon, electric starts to be the better value. In the example above, the break-even point would be about $3.50 a gallon if the vent-free heater was being considered.
---
Mark:
We have a camper with a 13,000-BTU AC on it.  We would like to get a generator to run the AC if we should ever need it when we are camping where there is no electrical outlet.  What size generator should we purchase?  We would also be running the refrigerator, which can run on propane or battery, as well as the lights and other small appliances. Thanks, Robert
Hi, Robert,
You will need at least a 2800W – 3000W generator to start that roof air. In perfect conditions, a smaller generator may be able to start it, but not reliably. A nice add-on unit for RVs is the Onan RV QG4000 (gasoline) or the Onan RV QG3600 LP. At 4000W and 3600W respectively, they are a nice compact generator that is designed to be permanently mounted to the RV. They are quiet and fairly easy to install if you have the compartment space and weight carrying capacity. They tip the scales at around 175 lbs. Built-in RV generators are nice for motorhomes, but for towable RVs there are some limitations. In a trailer, you either have to fuel the generator from the rig's propane tanks or add an additional fuel tank for gasoline operation. Many trailer owners prefer a portable generator, one that is not permanently mounted. I would suggest either the Honda EU3000i or the Yamaha EF3000iSEB. These units are both capable of running your roof air, and they are very quiet generators. They employ inverter technology, which not only provides very clean and stable power, but also allows the generator to run at lower speeds when lightly loaded. This reduces the noise and saves fuel. These generators are completely portable and self-contained. They also have electric start and a pull starter for backup. While you can often buy a 3000-4000-watt generator for a lot less money, what you'd be getting is a contractor's-style generator. These are designed for job site use and tend to be really loud. In addition, there are a lot of very inexpensive generators built in China available, but in my experience, they simply don't last in normal usage. You really get what you pay for when it comes to generators! Both the Honda and the Yamaha are extremely durable and reliable, and parts and service are easily found all over the country. The only downside is that they are fairly heavy, 130 lbs. for the Honda and 150 lbs. for the Yamaha. They have wheels for transport, and two people can pick one up. Because of the weight, they are best carried in the bed of a truck and can be operated while still tied down in the bed, in most cases. You can get a good look at all of these generators and compare prices and options at http://www.electricgeneratorsdirect.com . Once you know what you want, shop around! There are often big sales at RV rallies and out in Quartzsite, AZ, in the winter months, and you can save big bucks by shopping smart.
---
Hi, Mark,
I was hoping for the know-how on how to hardwire an inverter into my 2005 Jayco Greyhawk.  I turn on the generator for the coffee and charge computer, phones and camera batteries while boon docking, and that is the only thing it is needed for. Enjoy your writings, Chuck
Hi, Chuck,
Most inverters large enough to run your coffeepot will have to be permanently installed in your RV (hardwired). Inverters of this category that are designed for RV use are fairly easy to install if you have some electrician skills. However, if you really don't know much about electricity and basic wiring, it is a job best left to someone who does. That being said, the number one resource for installing the inverter will be the installation manual that came with the device. If you have an inverter already in mind, get a copy of the installation manual before you buy it and read up on the installation procedures and wiring requirements. There are also some good online resources that will help you either to safely complete the installation or to decide that it is beyond your comfort level.
RV Tech Library This is a great resource, and includes installation manuals for a number of common RV inverters.
Mod My RV  This article shows some alternative installations for different-size inverters.
How-to #6: Installing an Inverter in Your RV  This article is a step-by-step description of a typical inverter installation.
The job of hardwiring a large capacity inverter is fairly complex. If you can live with running the generator to make the morning coffee, all of the other tasks you mentioned can be handled by small portable inverters that do not require time-consuming installation. Plus, they are a lot less expensive!
---

Founded in 1978, the Escapees RV Club provides a total support network that includes a wide variety of services and opportunities:
Mail Service- Escapees offers the largest private mail service in the country. Members are able to personalize their mail delivery with multiple options. Custom sorting options, delivery schedule and even mail scanning. We make it easy!
Mapping Tool- Plug in your starting point and destination, and let us do the rest! Our mapping tool will show you discount parks along your route, as well as trusted commercial members and endorsed vendors to help you with all of your needs along the way.
Education- From our annual Escapades to our discussion forum, we help you connect with fellow RVers to share experience and knowledge. For the hands-on learner, RVers' Boot Camp is a great way to learn about RV operation, safety and maintenance. Our award-winning magazine is also a great resource for peer-to-peer advice from fellow RVers and industry experts.
Community- When you see an Escapees sticker on a rig, you know you've found a friend. Escapees hosts a variety of events throughout the year, including convergences, excursions, chapter rallies and Escapade. Each of these offers the opportunity to connect with other RVers and make new friends.
A complete listing of all Escapees events and a comprehensive list of member benefits are found at www.escapees.com