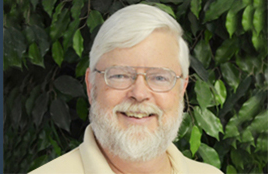 Hi folks! Tripping GFCIs, Towbars, and some advice on RV fridges this month. Remember to send your RVing questions to [email protected].
---
Mark:
We are full time in a 1996 Itasca Sunrise 33. We bought it with about 30,000 miles in 2016 and have logged about 18,000 miles around the country since retirement in August 2017. It has been a great adventure now from coast to coast, and we hope for years to come. Question about GFCI: every once in a while, the bathroom GFCI will disconnect leaving the sockets on the driver's side dead. It happens at times like when my wife plugs in her hairdryer while the microwave is running, but many times without any particular or obvious reason that I can identify. It is not frequent and it simply resets, but often there is no obvious reason for the disconnect. Should I investigate further or assume some minor surge or drop in current has tripped it?  Phil
Hi, Phil
GFCI outlets do go bad on occasion and trip for no reason, but a randomly-tripping GFCI can also indicate some sort of electrical problem. The GFCI works by monitoring the current on the hot wire and compares it to the current on the neutral wire. If it senses that there is less current on the neutral wire than is present on the hot wire, it trips, indicating a ground fault. Per the National Electrical Code, a ground fault is a conducting connection (whether intentional or accidental) between any electric conductor and any conducting material that is grounded or that may become grounded. Electricity always wants to find a path to the ground. In a ground fault, electricity has found a path to ground, but it is a path the electricity was never intended to be on, such as through a person's body. If there is a wiring problem, like a loose or exposed wire behind an outlet or switch, an intermittent leakage of even a tiny bit of current to ground will trip the GFCI. Sometimes the problem can be inside a device or appliance that is plugged into the circuit. I suggest that you replace the GFCI outlet on the off chance that it may be defective. They are inexpensive and easy to swap out. If you're not sure how to work with electrical wire and components, have a qualified person replace the outlet. If you replace the GFCI and still have problems with it tripping, then all the outlets, switches, and wiring that is attached to the GFCI should be inspected. Anything that is plugged into that circuit when it trips should also be checked. Sometimes it's a process of elimination to find the culprit. I once had a problem with intermittent tripping of a GFCI, and it turned out to be a defective AC heater in the RV refrigerator that was causing it. There was just enough current leakage to ground to trip the GFCI occasionally.
---
Mark:
A few days before we go camping I plug the camper in to start the refrigerator. Why am I not able to plug the camper into a GFCI outlet?  Whenever I do, it pops the ground fault. I have to run the extension cord through a window into the house and plug into a non-GFCI outlet.  This works. It would be much more convenient to plug in to an outdoor outlet, but of course, those are all GFCI. Thanks for your help. Mike
Hi, Mike
If you are unable to power your camper from a GFCI outlet, something in the rig is causing the GFCI to sense a fault condition. It is not normal for this to happen, so you really should investigate further. There are a few things you can try. Does your camper have its own GFCI outlet inside? If so, try tripping that outlet by pressing the test button, then plug the rig into the GFCI outlet on your house. Sometimes, "piggybacking" a GFCI outlet on top of another one can cause faults. If your camper has an AC breaker panel, try turning all breakers off, then turn them on one at a time until you find the circuit that is causing the problem. Once you identify the circuit, you can check for an appliance or device that is faulty. If you are unable to find the problem, and are still tripping the GFCI, there may be a problem in the camper's wiring. Time to have a qualified electrician take a look!
---
Mark:
I have a 2018 freedom elite 26he.  It is rated at 8000lbs towing. What small truck 4X4 or 2X4 can be flat towed or towed on a dolly with no problems?  I have looked at Chevy Colorado, GMC Canyon, and the Nissan Frontier.  I have been told that some can be flat towed and some cannot be flat towed or dolly towed. Thank for your help with this matter. Ron
Hi, Ron
There is a comprehensive list of vehicles that can be towed 4-down with a towbar (without modifications). It's available at Motorhome magazine's website. www.motorhome.com  Select "Dinghy" and then "Downloadable Dinghy Guides."
Many vehicles with automatic transmissions can be towed this way without modification, and most are supported by at least one tow bar manufacturer for baseplates and adapters. Also, vehicles that are not listed as towable-4-down can often be modified with either a transmission lube pump or a driveshaft disconnect. Remco makes lube pumps for most vehicles, and their website is at www.remcoindustries.com/Towing/ , or you can call them at 800-228-2481 for more information. Driveshaft disconnects are available through Superior Driveline. Their site is www.remcodsc.com , and their number is 855-447-3626.
In all cases, be sure to double-check with the vehicle manufacturer for the final word on tow restrictions before deciding on a particular model. Most models that can be towed 4-down will have specific instructions in the owner's manual that you must follow to prep the vehicle for towing. This is usually found in a section on "Recreational Towing in the owner's manual.
With a tow dolly, any front wheel drive vehicle can be towed without modifications. 4-wheel and all-wheel may have issues. Many rear-wheel drive vehicles can be dollied if you put the rear wheels on the dolly and bungie cord the steering wheel to keep it straight. However, that setup can be really hard on front suspension and steering components. I wouldn't recommend it as a long-term solution.
---
Mark, I own a Cedar Creek TT that sees little use (7-8 times a year).  Recently I took it out after being in storage for three months and I noticed that, even after plugging into AC power, the spark igniter on my Dometic refrigerator continues to fire off. The refrigerator is working fine, but it seems to be running on gas vs. electricity, which, according to the manual, is supposed to automatically switch to electric when the unit is plugged into AC power.  All lights and indicators are normal.  Any suggestions? Thank you in advance for your time, Glenn
Hi, Glenn
If the fridge doesn't sense the availability of AC power, it will normally switch to propane mode. Check to make sure that it is plugged in. The AC outlet is usually in the refrigerator compartment behind the refrigerator. Use an outlet tester or meter to verify that the outlet is hot as well. If everything looks good back there, check to be sure that the refrigerator is in "auto" mode on the control panel. Most units have two settings: "auto," which allows it to select propane mode when AC power is not available, and "gas," which forces the fridge to go into propane mode even if AC power is available. If everything is set up right and AC power is available, then the problem is likely to be either the refrigerator electronic control board or a wiring problem. Might be time to have a service tech take a look at it.
---
Mark:
We have a 24-foot travel trailer that is only four years old. Last year my husband and I traveled to the Yosemite area, where it was over 100 degrees every day for the five days we spent there. Our refrigerator was full of food, since it was the beginning of our trip. The freezer worked fine, but the refrigerator did not seem to keep the food very cold.  Is there anything we can do to improve the performance of the refrigerator in very hot weather? Thanks, Helen
Hi, Helen
Anytime the outside temperature approaches 100 degrees, it really puts a load on your fridge. Some RV refrigerators will cool a little better on propane, so you can try that. Parking your RV with the refrigerator side facing north can also help. Try to minimize the opening of the door during the day, and set the temperature so that the fridge gets as cold as possible overnight. That will give it a bit of an advantage, starting off as cold as possible – see this example from Camping World . Finally, you can install a 12V refrigerator fan in the outside compartment to help move the air from the vented compartment door up and out the vent on the roof. Here's an example of the fans I'm referring to:  valterra.com/product/fridgecool-exhaust-fan-12-volt-carded/ or 
---
Mark,
We have been told that it is better to keep the fridge running in our motor home rather that leaving it off while parked idle at home.  In other words, run the fridge all the time.  Does this extend the life or is it not a good idea? Thanks for your reply. Linda
Hi, Linda:
Well, full-timers run their RV refrigerators 24/7/365, so running them really doesn't seem to hurt them. I'm not sure that it has any net-positive effect on lifespan, though. There are almost no moving parts in an RV refrigerator cooling system, just the gas valve and maybe a relay, so there's not anything that will wear out. Most refrigerators fail either due to the loss of the ammonia refrigerant due to a crack or corrosion in the piping or because of a clog in the cooling system. You can avoid the latter by never operating your refrigerator when it is significantly off level. For RVers who use their RV intermittently, I think it is better to turn off the refrigerator, clean and dry it, and leave the door propped open when the RV is not in use. Doing so won't impact the life of the refrigerator and will save you some $$ on electric or propane.
---

Founded in 1978, the Escapees RV Club provides a total support network that includes a wide variety of services and opportunities:
Mail Service- Escapees offers the largest private mail service in the country. Members are able to personalize their mail delivery with multiple options. Custom sorting options, delivery schedule and even mail scanning. We make it easy!
Mapping Tool- Plug in your starting point and destination, and let us do the rest! Our mapping tool will show you discount parks along your route, as well as trusted commercial members and endorsed vendors to help you with all of your needs along the way.
Education- From our annual Escapades to our discussion forum, we help you connect with fellow RVers to share experience and knowledge. For the hands-on learner, RVers' Boot Camp is a great way to learn about RV operation, safety and maintenance. Our award-winning magazine is also a great resource for peer-to-peer advice from fellow RVers and industry experts.
Community- When you see an Escapees sticker on a rig, you know you've found a friend. Escapees hosts a variety of events throughout the year, including convergences, excursions, chapter rallies and Escapade. Each of these offers the opportunity to connect with other RVers and make new friends.
A complete listing of all Escapees events and a comprehensive list of member benefits are found at www.escapees.com
Image: welcomia/iStock/Thinkstock