The lazy days of summer are winding down, but that doesn't mean the fun has to end. A trip to Brighton RV Resort still holds a treasure trove of possibilities for one last summertime hurrah.
The Resort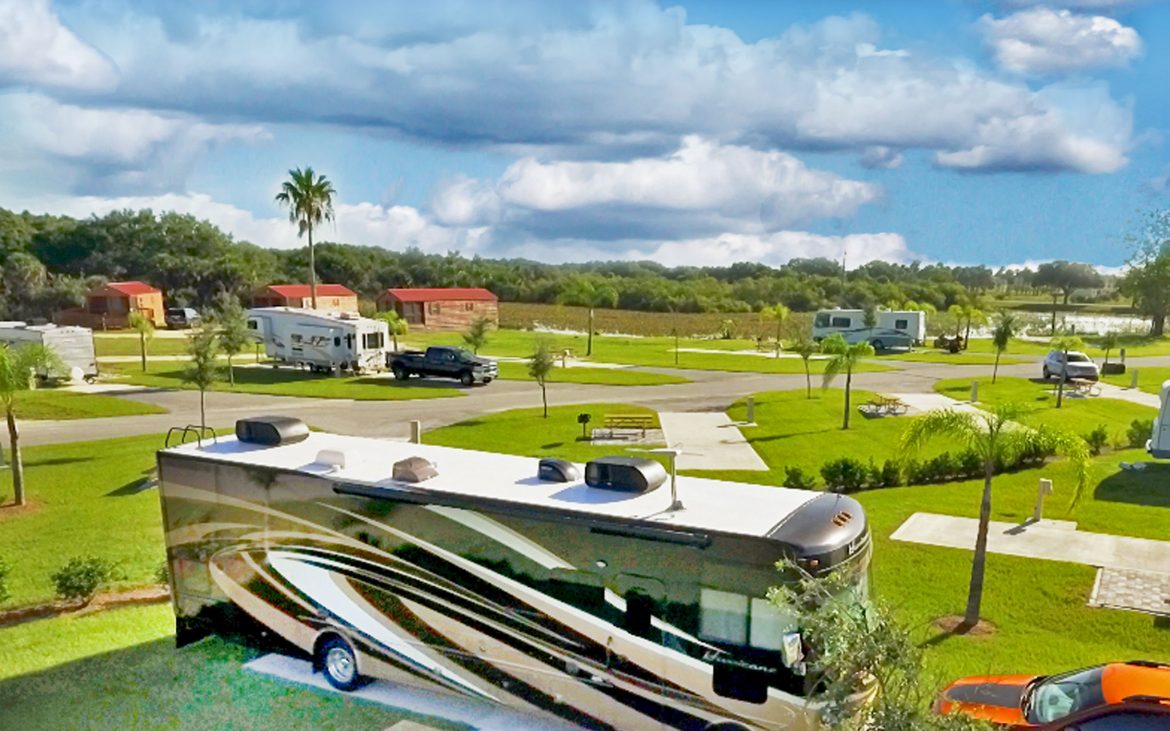 Originally developed in the 1960s, the 25-acre Brighton RV Resort is home to 4 fully-equipped cabins and 56 campsites complete with water, electric and sewer hook-ups, convenience store open 6am-11pm, salon and day spa, swimming pool, laundry facility, recreation room, boat dock and a wheelchair-accessible bath house. On Memorial Day 2014, the resort dazzled visitors with a fully-renovated venue. The Trading Post now boasts an expanded product line and inventory, while the recreation hall is outfitted with computers, a television and DVD player. Visitors can bask in the sun at the newly-resurfaced swimming pool, enjoy a cold beverage under the "chickee hut" or take a walk along 100 yards of peaceful lakefront along Lake Okeechobee. Campers also can come in from nature to prepare for a night at the Seminole Brighton Casino with an appointment at Brighton Up Your Day Spa, which features an array of services including hair, nails, tanning, massages and facials.
Fishing Paradise
Whether you are a freshwater angler or an old salt, Brighton RV Resort is the prime location to create the fish tales of a lifetime. Lake Okeechobee is the center of freshwater fishing in Glades, Okeechobee, Martin, Palm Beach and Hendry counties, so grab your rod and reel and walk to the end of the resort's fishing dock or check out the Harney Pond locks for a day of exploration and hunting down a world-class large-mouth, black crappie, bluegill or catfish. A short drive from Brighton RV Resort takes you to some of the best saltwater sport fishing in all of Florida. East or west coast, the local landscape is peppered with a number of boat ramps and marinas for a chance to catch the bounty of the Atlantic Ocean or Gulf of Mexico from your own vessel or with one of Florida's top fishing captains.
Hit the Beach
Want to dig your toes in the sand, go wave jumping and enjoy the salty goodness of the Atlantic Ocean instead? Then head over to the East Coast beaches on Florida's Treasure Coast or even a little further south to Fort Lauderdale and Miami. From St. Lucie County in the north to Dade County in the south, there are five East Coast counties filled with beaches and parks ready and waiting for your day trip from Brighton RV Resort.
Area Attractions
Brighton RV Resort's unique South Florida location make it just a stone's throw away from some of the Sunshine State's most loved major attractions:
Orlando: 125 miles
Tampa: 137 miles
Big Cypress National Preserve: 110 miles
Everglades National Park: 170 miles
West Palm Beach: 81 miles
Fort Lauderdale: 124 miles
Miami: 143 miles
Key Largo: 190 miles
Key West: 285 miles