Set a course for Oregon seafood. Bring an appetite to Oregon's Pacific coast for seafood, cheese and more—and leave room for desert.
Drive 339 miles, 9 hours, 3 minutes
1. Astoria
Starting Point
Astoria is flavor heaven, thanks to all of the tasty seafood and divine bakeries located here. Haul anchor to Bowpicker Fish & Chips for the best the area has to offer. Here, the beer-battered Albacore tuna is fresh, tender, flaky and well-cooked, but not greasy. Bridgewater Bistro is a riverside gem that focuses on beautiful presentation and scrumptious farm-to-table dishes like the Wild Columbia River Salmon drizzled with an organic cranberry glaze.
2. Tillamook
Drive 64.3 miles, 1 hour, 46 minutes
Tillamook is "udderly" delightful in every way, and no visit to the city is complete without a stop at the Tillamook Cheese Factory. This self-guided tour gives you a birds-eye view of how more than 171,000 pounds of this famous cheese is crafted each day. Sample a variety of cheeses on the tour, including the "squeaky" cheese, before heading to the cheese shop for an astounding selection of this dairy product, along with fresh yogurt, sour cream, butter and over two dozen flavors of homemade, extra-creamy ice cream.
3. Lincoln City
46.3 miles, 1 hour, 17 minutes
Vino lovers should plan to attend the Lincoln City Wine Fest, held annually on the first Saturday of May. Explore the historic downtown and taste wine from 20-plus Placer County wineries set up in retail stores and shops and offering tastings of their finest wines. Live music is featured along with specialty vendors, plenty of food and the opportunity to purchase locally grown wines.
4. Florence
73 miles, 2 hours, 5 minutes
The options for seafood lovers here are amazing. Start with the Bridgewater Ocean Fresh Fish House and Zebra Bar. The name is a mouthful, but so is the food—in a deliciously good way. The cuisine is fresh and plentiful, cooked as ordered. The Waterfront Depot is fine dining embraced in old-world charm with a view of the Siuslaw River. It's the perfect adult dining experience featuring a seafood menu to tempt and tease: crab-encrusted Alaskan halibut, wild Alaskan coho salmon and razor clams are just the tip of the iceberg.
5. Coos Bay
48 miles, 1 hour 16 minutes
Coos Bay is the largest city on the Oregon Coast, the perfect place to celebrate with a Clamboree. This annual event, held the last Saturday in June, focuses on the history, culture and future of the clam in the Empire District. The day includes historical tours, cultural activities, live music and yummy clam dishes served in Clamboree-specific themes.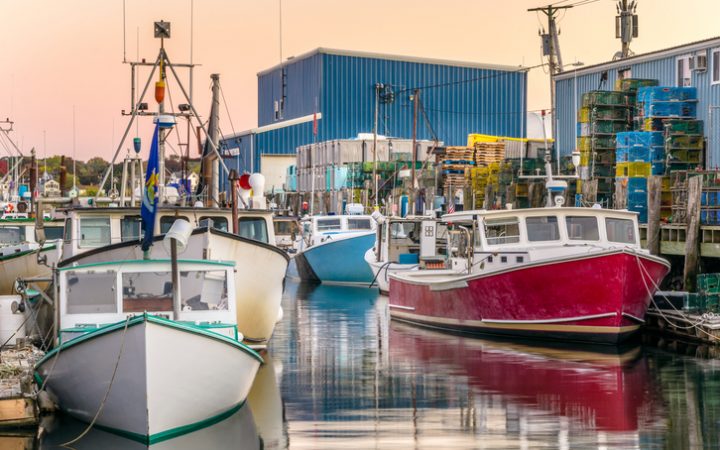 6. Gold Beach
79.2 miles, 2 hours
Discover your "wild side" on Oregon's wild and natural coast, where the Chinook salmon, halibut and Dungeness crab are famous. For a meal prepared just for you, visit Anna's by the Sea, where the Nouvelle Canadian Prairie Cuisine changes daily, and local salmon and halibut are prepared in delightful ways. Ramp it up at Spinners' Seafood, Steak & Chop House, with a filet mignon made of locally fresh wild salmon wrapped in leeks.
7. Brookings
28.2 miles, 42 minutes
Discover Brookings' crafty spirit at Brandy Peak Distillery, the oldest distillery in southern Oregon, where the varietal characteristics of the fruit are retained in these rich and smooth brandies. Don't forget the Blackberry Liqueur Truffles, custom-made chocolates kissed with a dash of blackberry liqueur.